What is the best home loan tenure?


20 Dec 2021 - Contact Sayan Sircar


8 mins read





This article will help you choose the home loan duration best suited for your financial situation.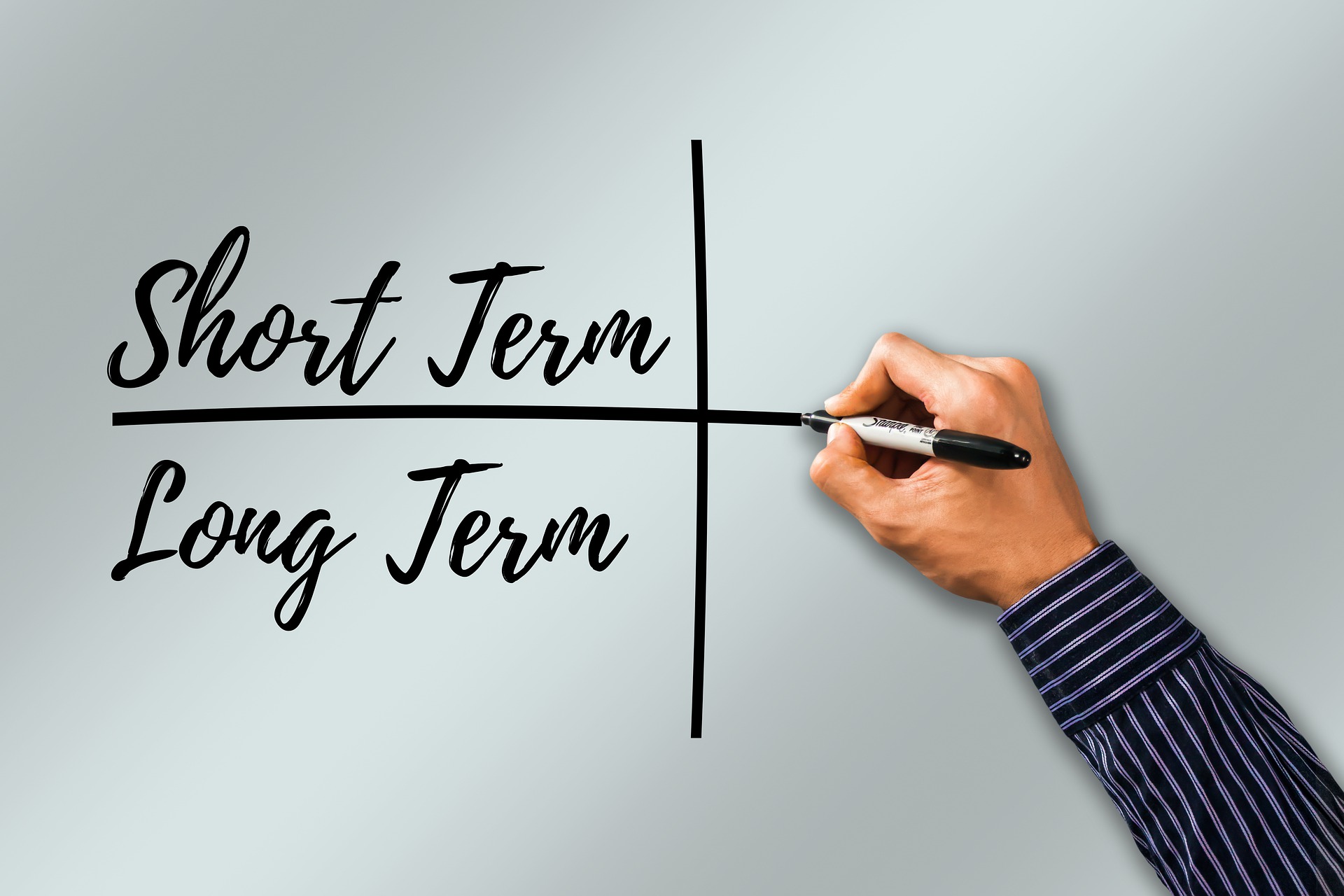 This article is the next part of our guide to purchasing your dream home. Read the other parts here:
What is the best home loan tenure? « this article
Table of Contents
Introduction
The tenure of the home loan is significant for all investors from the following perspectives:
affordability: can you afford the EMI vs other financial goals?
income stability: can you pay off the loan while you have a stable income?
interest rates vs stock market returns: can you do better by investing extra income vs pre-paying the loan
Choosing the ideal tenure can be complicated by requiring you, the borrower, to take a view on long term interest rates, job and income prospects and the ability to invest at a rate higher than the home loan rate. Since everyone's situation is different, there is no hard and fast rule for the ideal loan tenure. This article will provide the rules and calculators needed to determine the term most suited for your situation.
Recent articles:
Short vs long tenure
The longer the tenure of the home loan you take,
lesser is the EMI
the more interest you pay to the lending bank/NBFC
the more money you have to invest for your goals
higher is the risk that your income may stop (job loss, death, other emergencies) before the loan is paid off
the amount of loan may be higher
Some borrowers may prefer to be debt-free as early as possible from a personal perspective. In contrast, others do not care as long as they get good returns on the amount they are not pre-paying.
Affordability
Affordability is the most important factor since the most basic requirement of any loan is to pay off the EMI without fail throughout the period. Increasing the loan tenure lowers the EMI amount since the principal is paid off over a more extended period. However, a longer loan requires you to have a stable income throughout the period. Our goal-based investing calculator allows you to balance the EMI amount vs other goals. You can check if you can afford the loan and the sensitivities vs the SIP amounts for different goals.
Borrowers should also keep in mind that most home loan rates are floating, i.e. the interest rate will fluctuate over time. An increase in interest rates will increase the EMI and may cause a strain on the household budget or other investments for other goals. There reverse will happen if rates reduce. Therefore, you should perform an immediate portfolio review, including an emergency fund review, as soon as the interest rate changes. Read more: Are your investments on track for your goals?.
The table shows the effect of tenure and interest rate on a home loan of ₹ ten lakhs. It also shows that of the total amount paid to the bank over the loan tenure, the split of principal and interest. Investors should keep in mind that by increasing the term, they are paying more interest to the bank and up to what acceptable limit. For example, are they okay with a loan duration where they pay more than the home cost to the bank as interest (interest proportion > 50%)?
Quick calculator for checking your EMI
Please use the sliders below:
If you follow the investing plan described in this post: Goal-based investing: check if you can purchase your dream home, then you will be confident of choosing the suitable tenure for paying off the home loan along with other goals. The technique allows you to invest for each of the years the loan will be active as an individual goal based on the principles of goal-based investing by taking into account expected time you will have income along with all other goals. Therefore, you must identify your goals and create an investment plan before choosing the home loan tenure. Read more: Why you must set goals before investing?.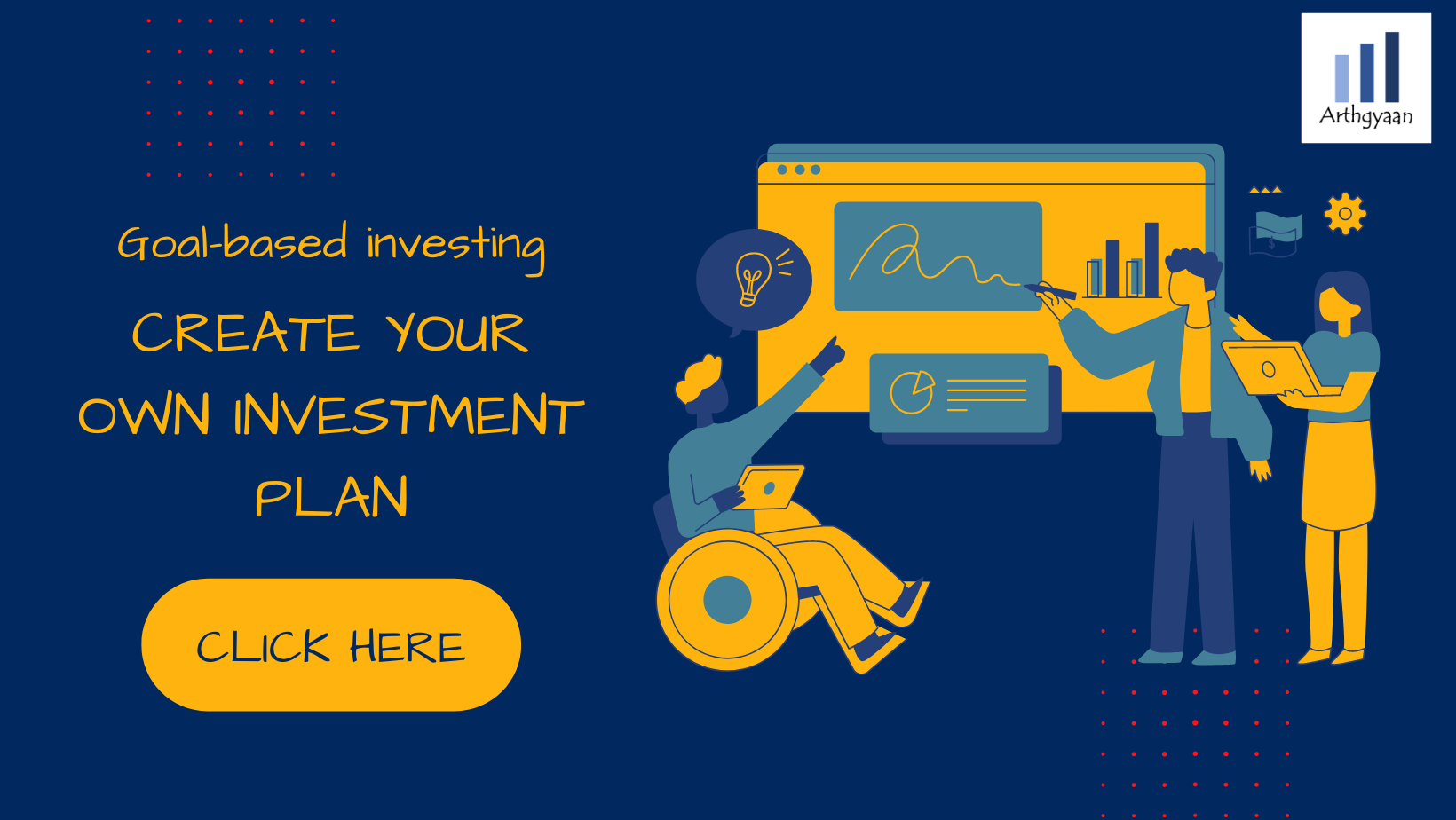 Income stability
While every lender will have different eligibility criteria for loan disbursement, in general, higher is the loan tenure, lower is the interest rate, and higher loan amount is sanctioned when
more stable is the income, usually based on income tax filing history
the better is the credit profile (measured by CIBIL score)
The lender will prefer to lend based on earning years left for the borrower so that the loan does not remain unpaid once the borrower retires. Assuming retirement at age 58, typical loan tenure will be less than:
10 years for age 45 or above
15 years for age 40 or above
20 years for age 35 or above
25 years for age 30 or above
30 years for age 25 or above
The maximum loan tenure will generally be 30 years. As a thumb rule, the loan should be paid off before major expenses start, like children's college education, to reduce the risk of income disruption. Read more: How to prepare today in case you are forced to retire in the next five years?
You must take the following steps before taking on a home loan to minimise the impact of income disruption due to death or job loss:
The standard recommendation is to ensure that your emergency fund can handle the impact of a job loss. Ensure that you keep 6-12 months of EMI in the emergency fund. Read more: Emergency fund: what, why, how much to save and where?.
You must have enough term insurance to ensure that one or more earning members dying does not lead to EMIs being stopped. All loan applicants should have adequate term insurance or take loan insurance as a part of the house loan. Read more: Term life insurance: what, why, how much to get and from where?.
Investing vs pre-payment
This question is a classic case of a dilemma for investors. The choice of home loan tenure directly impacts how investors think of pre-payment. The image below shows the effect of various pre-payment strategies on the life of the loan. Please refer to Should you use your stock market profits to pre-pay a home loan? for more details.

As we have said before, pre-paying a home loan is mathematically equivalent to investing in a FD like investments with a return equal to the after-tax interest rate of the loan and maturity equal to the remaining loan tenure. Generally, unless you are using an overdraft type of loan like SBI Maxgain, you cannot take out money from the loan to rebalance into equity. You should recalculate for pre-payment every time you have an increase (or decrease) in salary, a lump-sum windfall from a bonus or a similar event happens.

Read more: Should you pre-pay your home loan or invest instead?

Pre-payment is the balance of the psychological impact of freedom from debt vs the potential gains by investing the amount. The comprehensive goal-planner takes the guesswork out of the equation by showing you whether you should rebalance from equity to debt and by how much. You can choose how much to pre-pay out of the amount displayed. If you do not want to overthink the pre-payment problem, choose a small enough loan tenure that you can afford (as per the planner) and pay the EMI every month. In such a case, additional investments will go into other goals.

If you liked this article, consider subscribing to new posts by email by filling the form below.
Worked out case studies for goal-based investing
This article shows how a young just-married couple can invest for future goals using the Arthgyaan goal-based investing tool.

Did you welcome a bundle of joy in your 40s? This article will discuss ways of planning the child's (and your's financial future)

This article shows how a very typical salaried couple with one child can invest for future goals using the Arthgyaan goal-based investing tool.
Previous and next articles: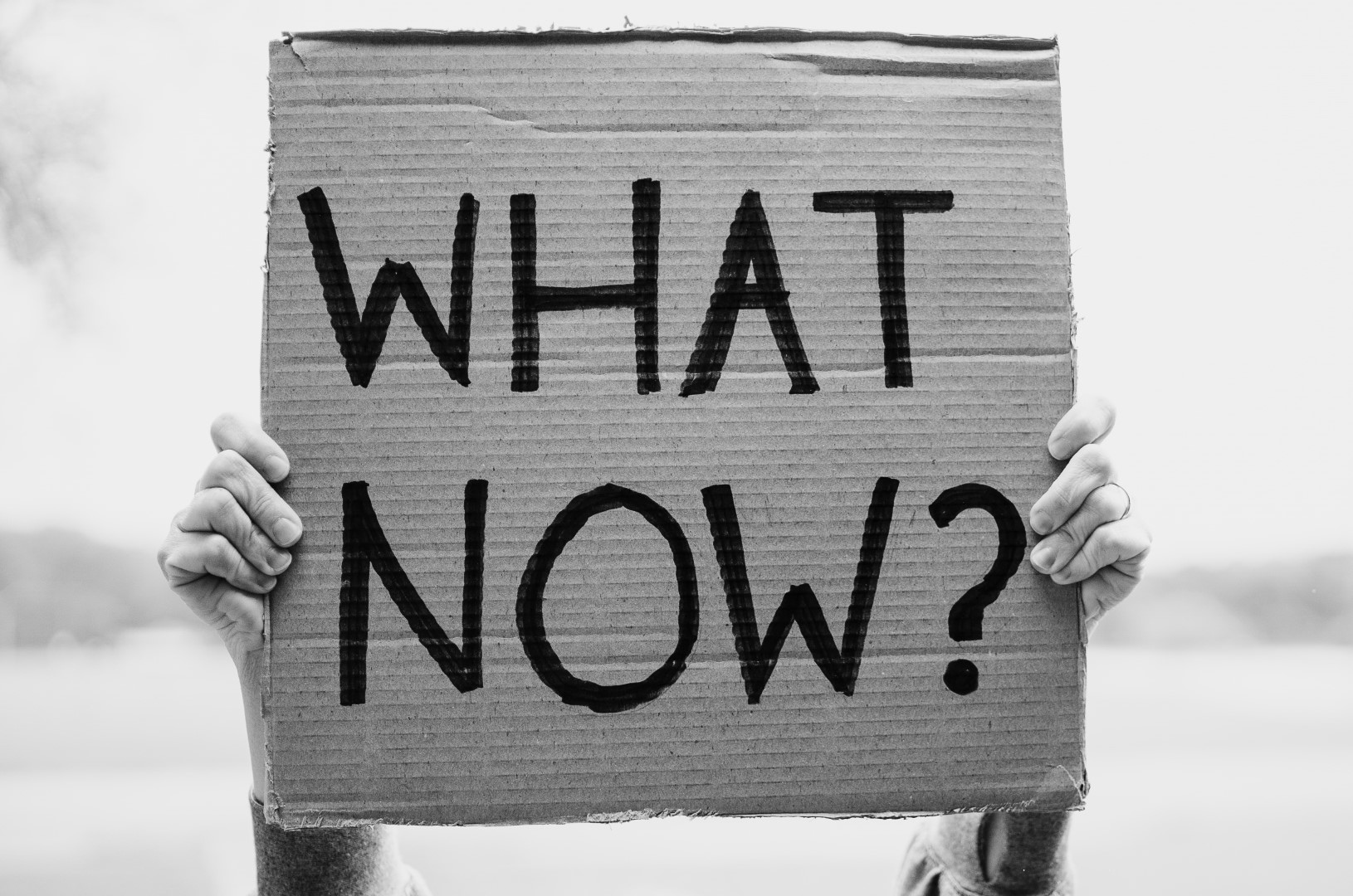 Portfolio Construction
Where to invest additional money every month?
If you can increase the amount of monthly investments, where should you invest next?
Published: 13 December 2021
6 MIN READ
---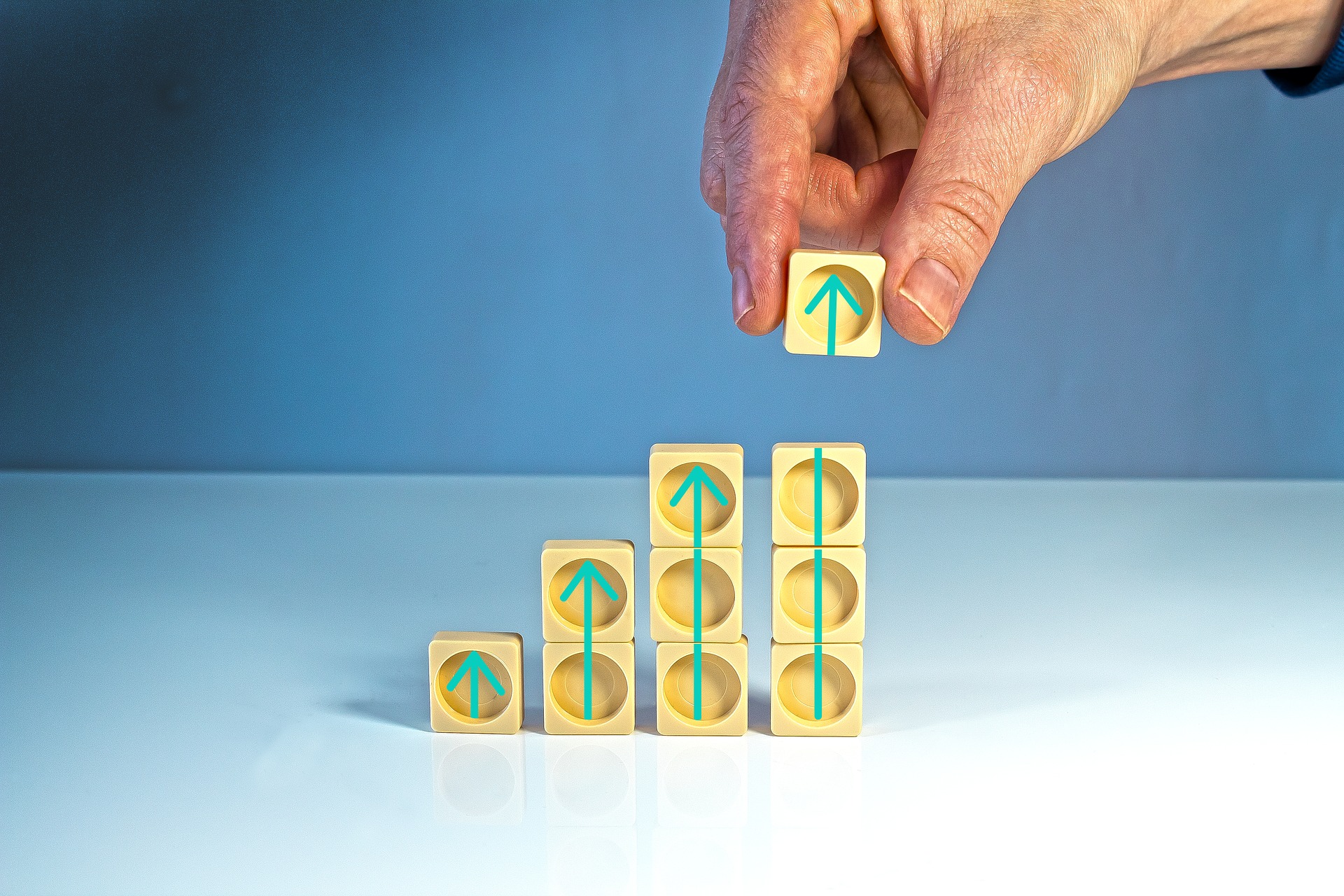 Choosing Investments
Can you get higher than FD returns with low risk?
This article will answer a common question from conservative investors with a low-risk appetite and a desire to get better returns than FD.
Published: 23 December 2021
10 MIN READ
---
Latest articles: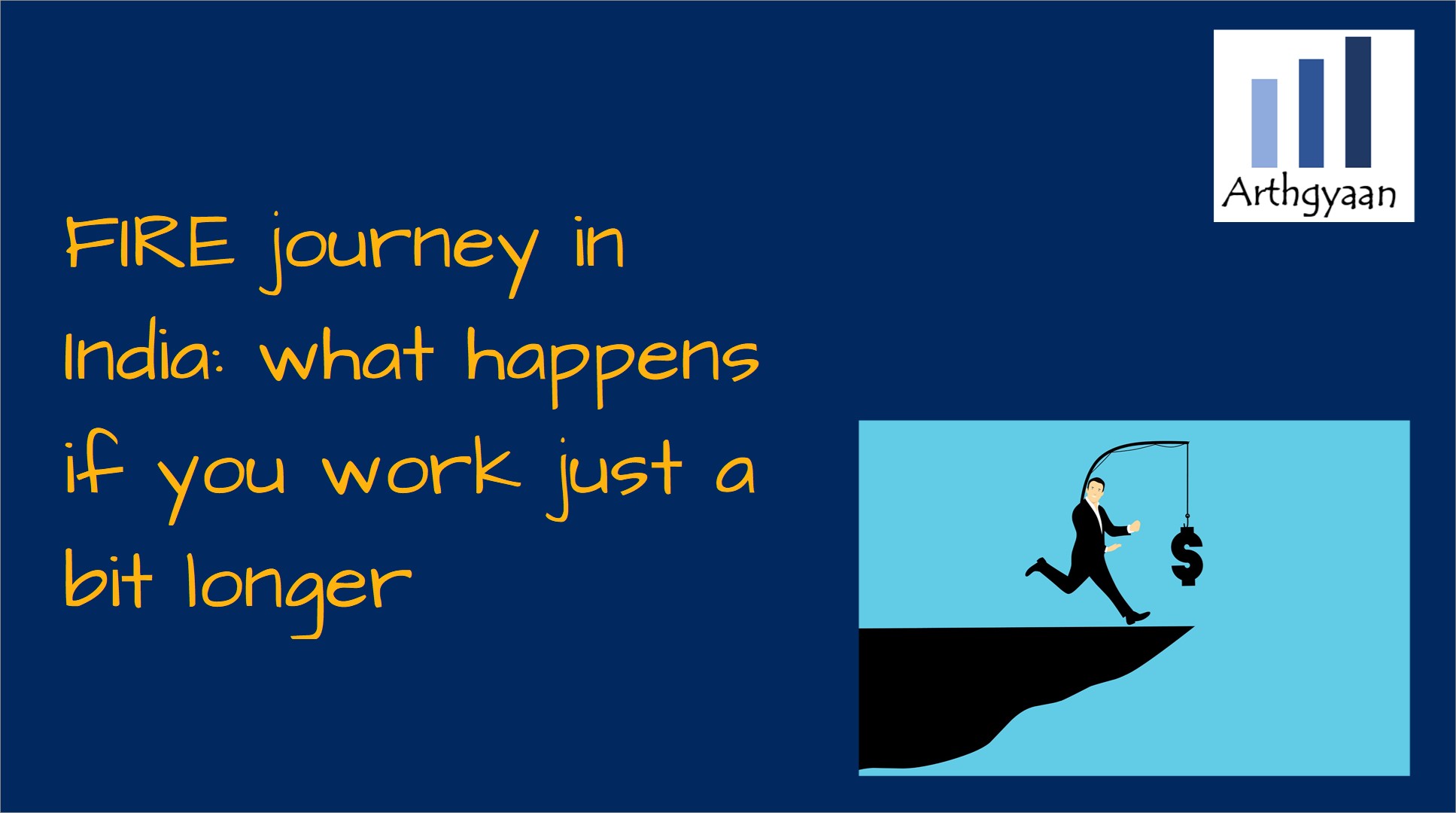 FIRE
FIRE journey in India: what happens if you work just a bit longer
This article shows the effect of postponing early retirement by just a little since it allows you to spend more in retirement.
Published: 4 December 2022
2 MIN READ
---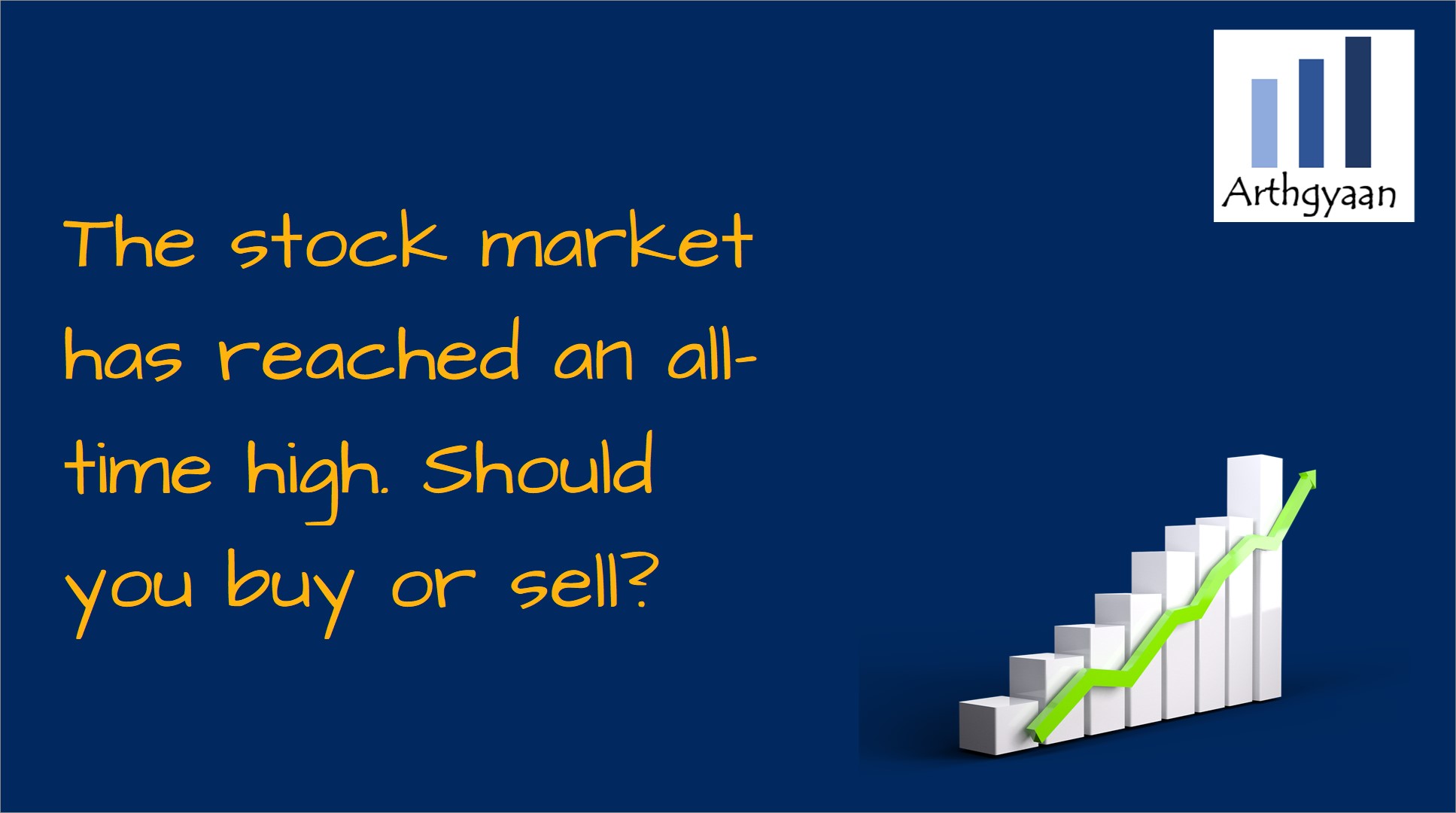 Market Movements
The stock market has reached an all-time high. Should you buy or sell?
This article shows a way to decide what to do when stock markets reach all-time or lifetime highs. Should investors buy more or sell to book profits?
Published: 30 November 2022
4 MIN READ
---
Topics you will like:
Asset Allocation (17) Basics (8) Behaviour (10) Budgeting (9) Calculator (13) Case Study (3) Children (9) Choosing Investments (28) FAQ (3) FIRE (10) Gold (6) Health Insurance (4) House Purchase (13) Insurance (12) International Investing (8) Life Stages (2) Loans (10) Market Movements (8) Mutual Funds (14) NPS (5) NRI (4) News (5) Pension (6) Portfolio Construction (36) Portfolio Review (22) Retirement (29) Review (7) Risk (6) Safe Withdrawal Rate (5) Set Goals (26) Step by step (8) Tax (16)

Next steps:


1. Email me with any questions.

2. Use our goal-based investing template to prepare a financial plan for yourself
OR
use this quick and fast online calculator to find out the SIP amount and asset allocation for your goals.



Don't forget to share this article on WhatsApp or Twitter or post this to Facebook.

Discuss this post with us via Facebook or get regular bite-sized updates on Twitter.

More posts...


Disclaimer: Content on this site is for educational purpose only and is not financial advice. Nothing on this site should be construed as an offer or recommendation to buy/sell any financial product or service. Please consult a registered investment advisor before making any investments.

This post titled What is the best home loan tenure? first appeared on 20 Dec 2021 at https://arthgyaan.com


We are currently at 206 posts and growing fast. Search this site: Copyright © 2021-2022 Arthgyaan.com. All rights reserved.

---