Emergency fund: what, why, how much to save and where?


Posted on 27 May 2021
Author: Sayan Sircar


6 mins read


Get new post notifications on WhatsApp!



Saving 6-12x expenses in the emergency fund helps you sleep well at night.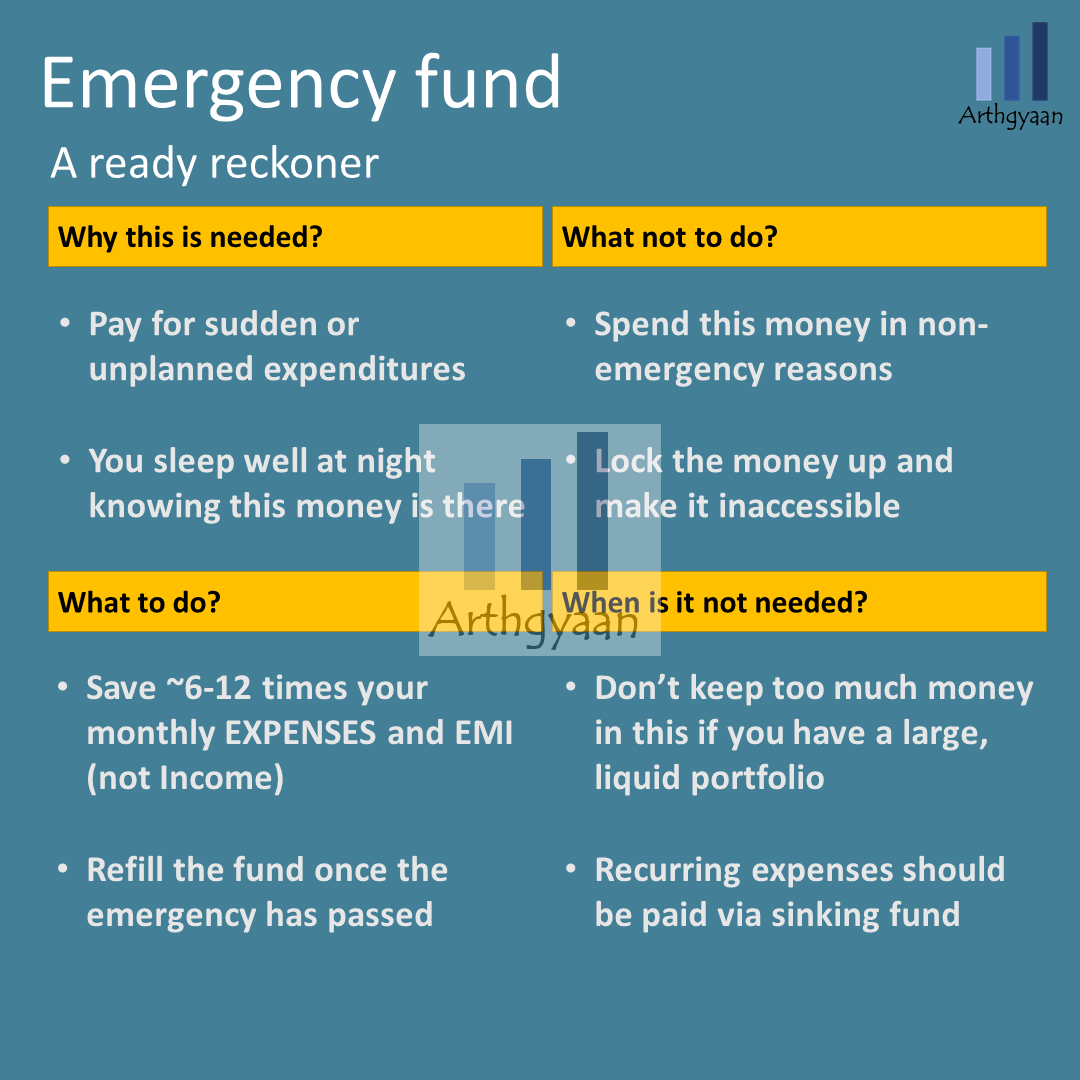 An emergency fund is money kept aside for usage in a sudden or unplanned expenditure or contingency. This money is needed to be available for immediate use in emergencies. Without this safety net in place, people will have to run around for money, depend on a loan or use a credit card at high interest rates.
An emergency fund is a part of everything you need to do before investing in financial goals. Read more here: As someone who has heard about goal-based investing, how do I get started?
📚 Topics covered:
Why is this needed
An emergency fund allows you to pay for:
medical emergency
vehicle accidents, damage or flooding
sudden repairs/theft
job loss
flood or cyclone damage
short notice travel to support a sick family member or friend
Murphy's Law: "what can go wrong will eventually go wrong."
An emergency fund prevents the requirement of new debt: both personal loans and worse credit cards have extremely high interest rates. If you already have loans, having an emergency will severely strain the monthly budget. People who earn and save well sometimes take their good fortune for granted and ignore having an adequate emergency fund. It is one of the axioms of personal finance?.
Join the Arthgyaan WhatsApp community:
You can stay updated on our latest content and learn about our webinars. Our community is
fully private
so that
no one
, other than the admin, can see your name or number. Also, we will not spam you.
What is a part of an emergency fund
First, know your monthly expenses (not income) that include mandatory items like
Food, utilities (electricity, mobile, internet), basic day-to-day expenses
School fees and related costs for children
Transportation costs: fuel, maintenance, ride-sharing etc
Housing: rent / EMI
Notes:
Known recurring items like insurance premiums, building maintenance etc. are saved via sinking fund: see this detailed post on that topic
An emergency fund is an insurance policy and not fun money. Avoid spending the emergency fund on non-emergency or incidental items like gifts, trips and white goods. These can be planned via budgeting using a sinking fund.
How much to save

Emergency fund estimation varies between people:
Those who have faced an emergency overestimate the need
Those who have not yet (god-forbid) underestimate the need and try to maximize returns for this money
Since a middle ground is needed, the standard recommendation is six times (6x) expenses calculated in the previous step:
3x is minimum
6x is normal
12x is recommended in high-risk scenarios (global pandemic, recession, job uncertainty, high medical risk - diabetes, high BP etc.)
Since monthly surplus = income in hand - mandatory expenses, aggressively start saving most of the surplus to build up the emergency fund until at least 3x is saved. Do not invest in long-term (>5 years) goals until at least 6x is saved.
When an emergency fund is:
Less than 3x: save the entire monthly surplus after expenses and EMI
More than 3x and <6x: divert half the surplus to high-interest debt like credit cards and the rest to the emergency fund
More than 6x and <12x: divert most of the surplus to high-interest debt like credit cards and the rest to the emergency fund. If credit card debt is not there, then some surplus can be diverted to short-term goals (<5 years away)
Divert all bonuses, gifts etc., into building your emergency fund until you reach at least 6x. If your spouse does not have any income, please consider a slightly higher allocation to your emergency fund.
You can consider a psychological hack keeping one year of children's school fees in a separate bank account as FD. This FD will give you peace of mind that your children's schooling will not be interrupted due to any emergency.
Important: refill the emergency fund if you use it back to the original level. Review the requirement of 6-12x every time things change: job, family situation etc., to ensure you have adequate coverage.
Caveat: for people with large liquid portfolios (in stock/debt MF), it makes little sense to exceed 12x as the emergency fund. Since then, you have been tying up too much capital that can be used for long-term goals.
Related:
How to use the SMART goal framework to create an emergency fund
Where to save the emergency fund
The emergency fund needs to be liquid, i.e. immediately available. Apart from household cash, bank accounts offer the next best place, followed by liquid mutual funds. Do not chase returns here and lock up this money in a way it is not available.
For banks, you can go with large banks like SBI, HDFC or ICICI (due to their SIFI status) and look for banks that offer sweep FDs. If your bank does not provide sweep FD, it is okay - keep some money in a savings account and some in FD. Make this a joint account with all adult family members and have multiple debit cards. At all times, look for good ATM coverage for your bank and have Netbanking via apps set up on your phone. Avoid banks that have been in the news lately for issues with their operations or have a recurring history of trouble.
After choosing a bank account, liquid mutual funds can be used (choose those liquid MF which invest in 91day T-Bills and cash only). If you cannot determine which funds have this feature, please stick to banks.
A high-limit credit card can be used as a part of an emergency fund if you have the money to pay it off and use it in an emergency. However, sometimes hospitals or medical stores may not accept credit cards, so this should not be your first choice.
Do not keep family gold, stock/equity MF etc., as an emergency fund - these are not liquid and can lead to losses if sold in a down market. These are for long-term emergencies like medical treatment etc., where everything needs to be spent.
Many people choose housing loans or overdraft accounts like SBI Maxgain etc., for an emergency fund. However, please don't do this since the lender may change withdrawal terms, or it is difficult to take out the money in an emergency. Only the EMI part of the fund should be stored here.
Ultimately it would help if you wished that you never have to use your emergency fund but will be relieved to know it is there.
What's next? You can join the Arthgyaan WhatsApp community
You can stay updated on our latest content and learn about our webinars. Our community is fully private so that no one, other than the admin, can see your name or number. Also, we will not spam you.


If you liked this article, please leave us a rating
The following button will take you to Trustpilot:


Discover an article from the archives
Worked out case studies for goal-based investing
Previous and next articles: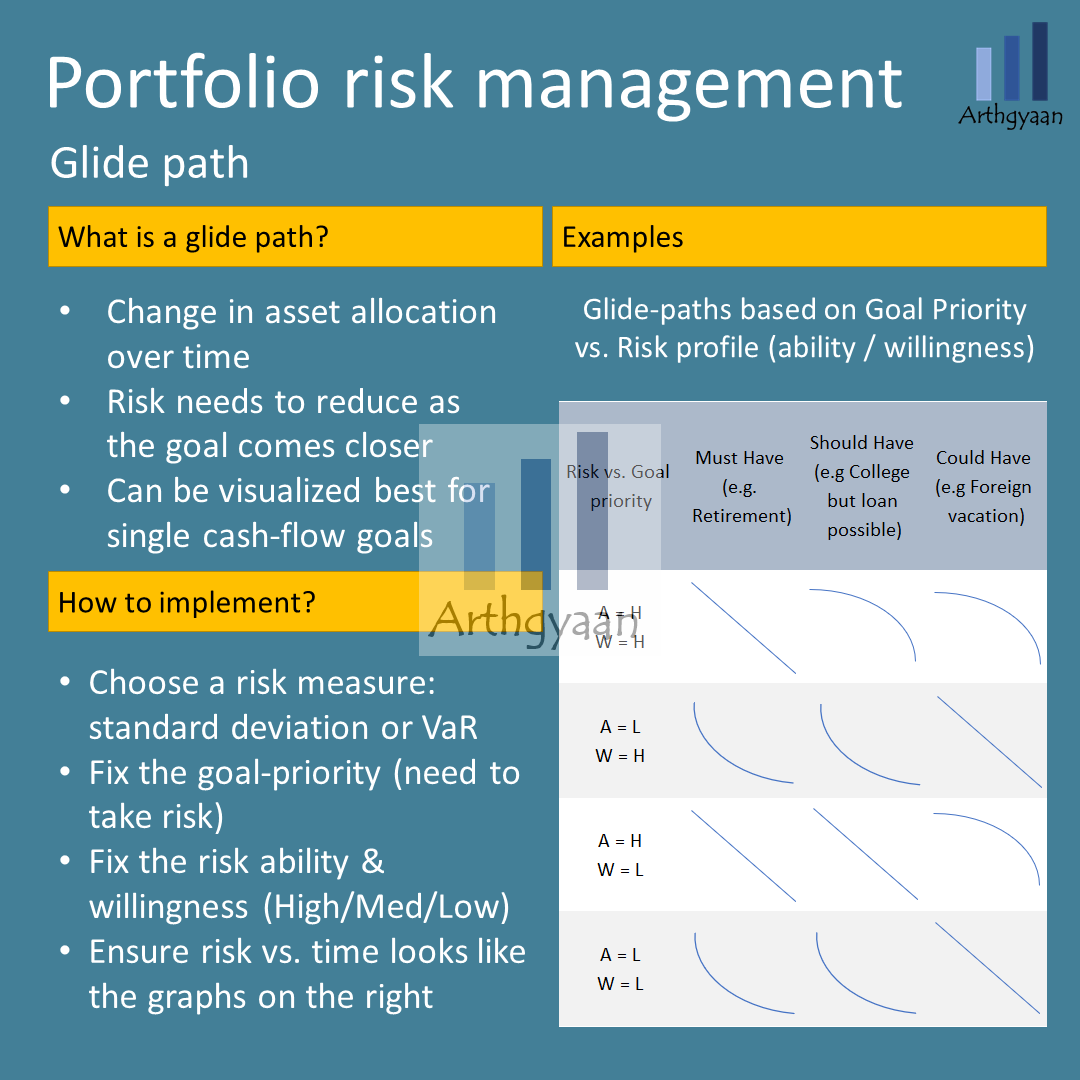 Asset Allocation
Your portfolio needs a glide path: what, why and how?
Don't just start a SIP. You need a glide path. Here's how you do it.
Published: 26 May 2021
4 MIN READ
---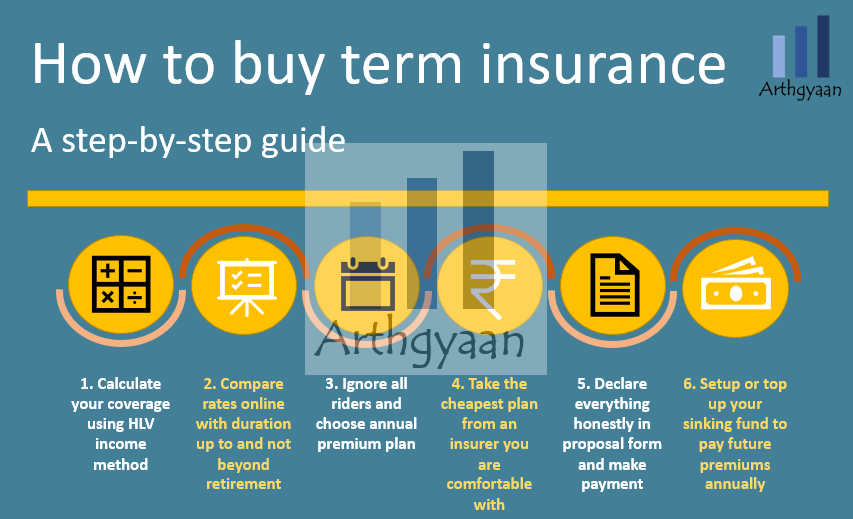 Basics
Insurance
Term life insurance: what, why, how much to get and from where?
Term insurance gives your dependents the necessary financial support in your absence.
Published: 2 June 2021
15 MIN READ
---
Latest articles: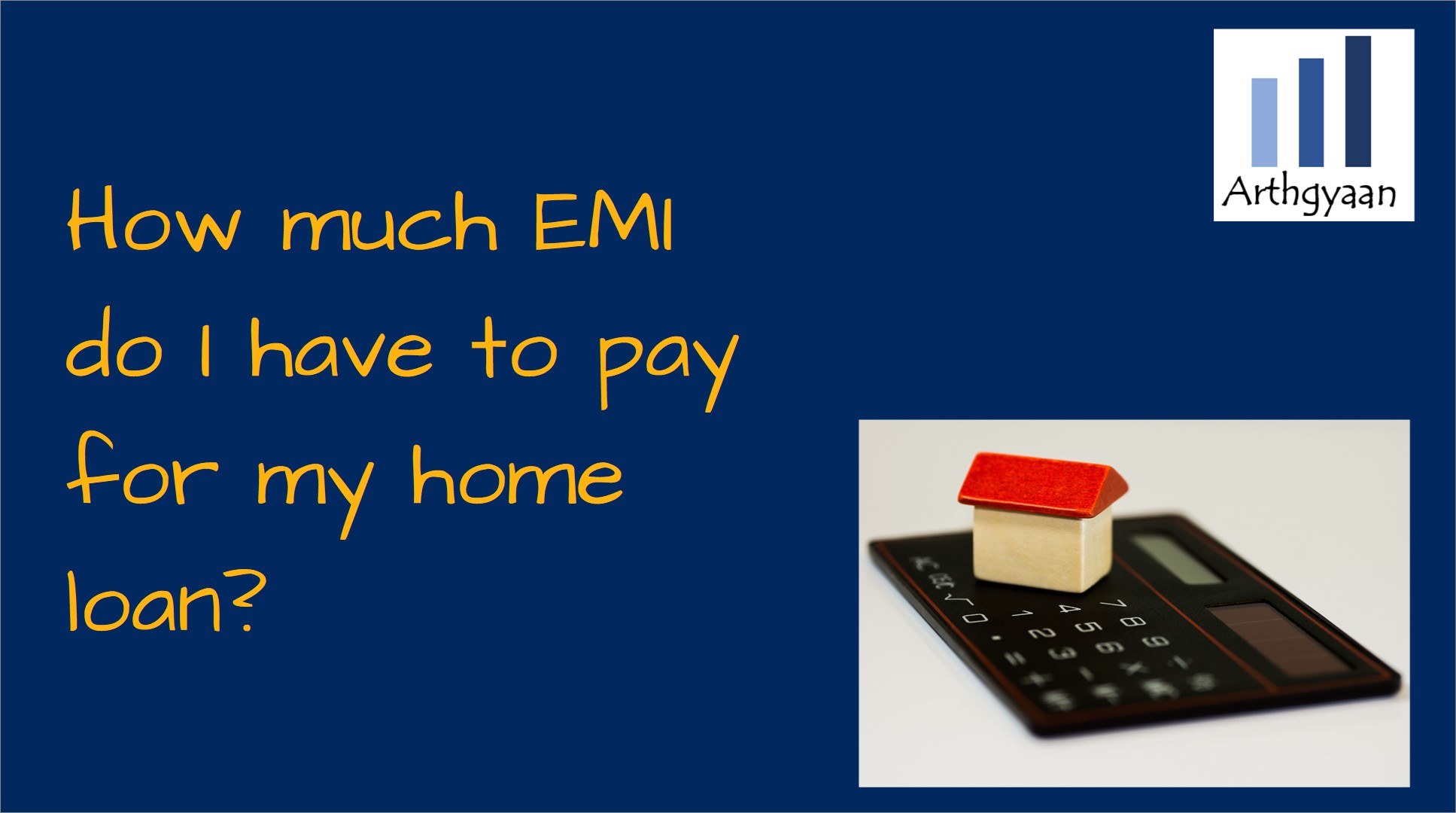 House Purchase
How much EMI do I have to pay for my home loan?
This article shows a handy ready reckoner for home loan EMI amounts for all tenures and interest rates along with the amount of principal and interest to be paid.
Published: 29 September 2023
1 MIN READ
---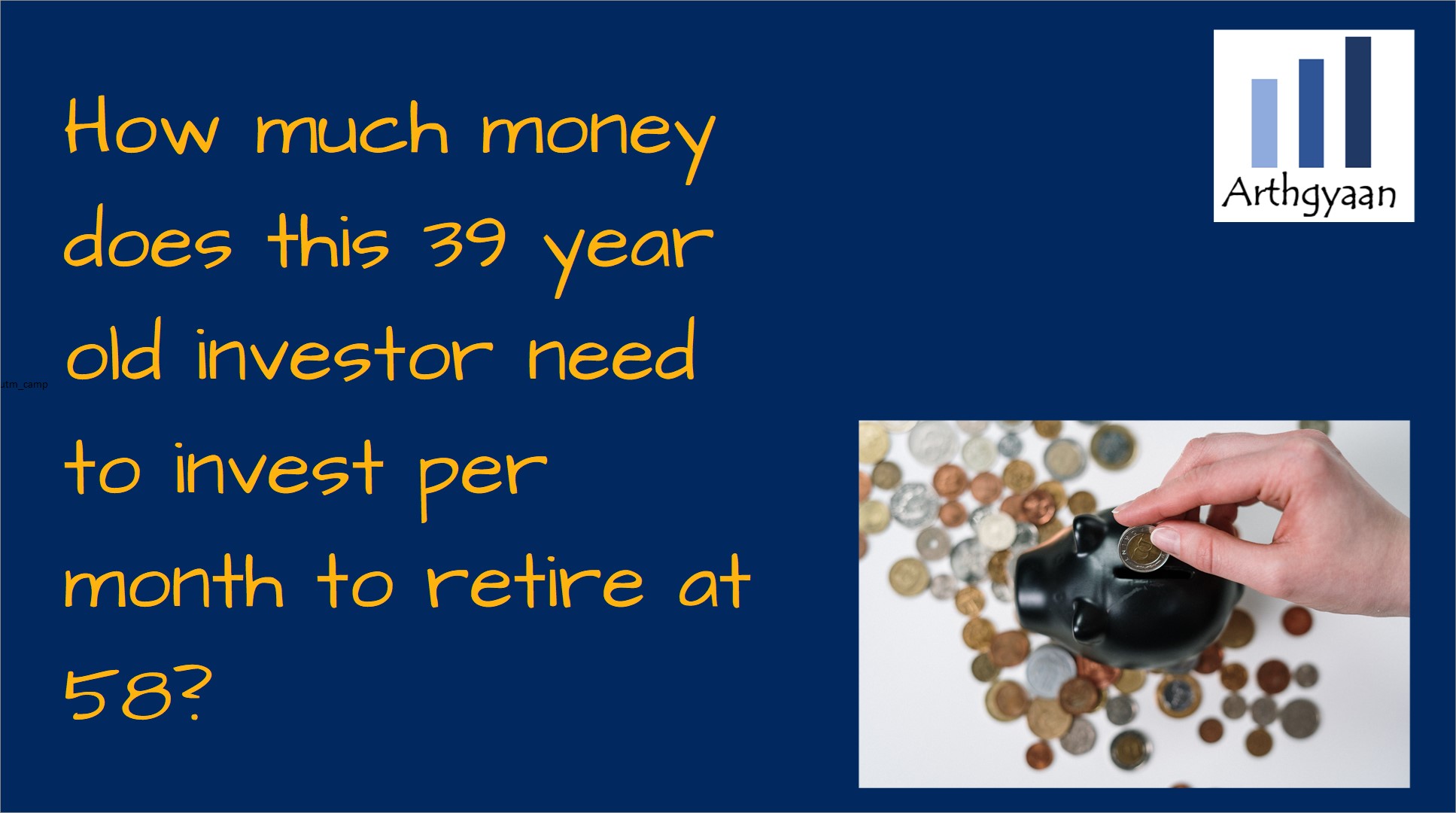 Retirement
Reader Questions
How much money does this 39 year old investor need to invest per month to retire at 58?
A quick retirement calculation for a reader query who has a good amount of corpus already saved for retirement.
Published: 27 September 2023
7 MIN READ
---
Topics you will like:
Asset Allocation (20) Basics (8) Behaviour (10) Budgeting (11) Calculator (17) Case Study (6) Children (12) Choosing Investments (38) FAQ (6) FIRE (13) Gold (11) Health Insurance (4) House Purchase (17) Insurance (15) International Investing (10) Life Stages (2) Loans (9) Market Movements (13) Mutual Funds (29) NPS (6) NRI (13) News (9) Pension (8) Portfolio Construction (46) Portfolio Review (27) Reader Questions (6) Real Estate (6) Retirement (36) Review (12) Risk (6) Safe Withdrawal Rate (5) Set Goals (27) Step by step (14) Tax (37)

Next steps:


1. Email me with any questions.

2. Use our goal-based investing template to prepare a financial plan for yourself
OR
use this quick and fast online calculator to find out the SIP amount and asset allocation for your goals.



Don't forget to share this article on WhatsApp or Twitter or post this to Facebook.

Discuss this post with us via Facebook or get regular bite-sized updates on Twitter.

More posts...


Disclaimer: Content on this site is for educational purpose only and is not financial advice. Nothing on this site should be construed as an offer or recommendation to buy/sell any financial product or service. Please consult a registered investment advisor before making any investments.

This post titled Emergency fund: what, why, how much to save and where? first appeared on 27 May 2021 at https://arthgyaan.com


We are currently at 299 posts and growing fast. Search this site: Copyright © 2021-2023 Arthgyaan.com. All rights reserved.

---