Sovereign Gold Bond (SGB) 2023-24 (Series II): Who Should Invest?


Posted on 11 Sep 2023
Author: Sayan Sircar


6 mins read


Get new post notifications on WhatsApp!



Sovereign Gold Bond (SGB) 2023-24 (Series II): know all the details about it to decide if you should invest.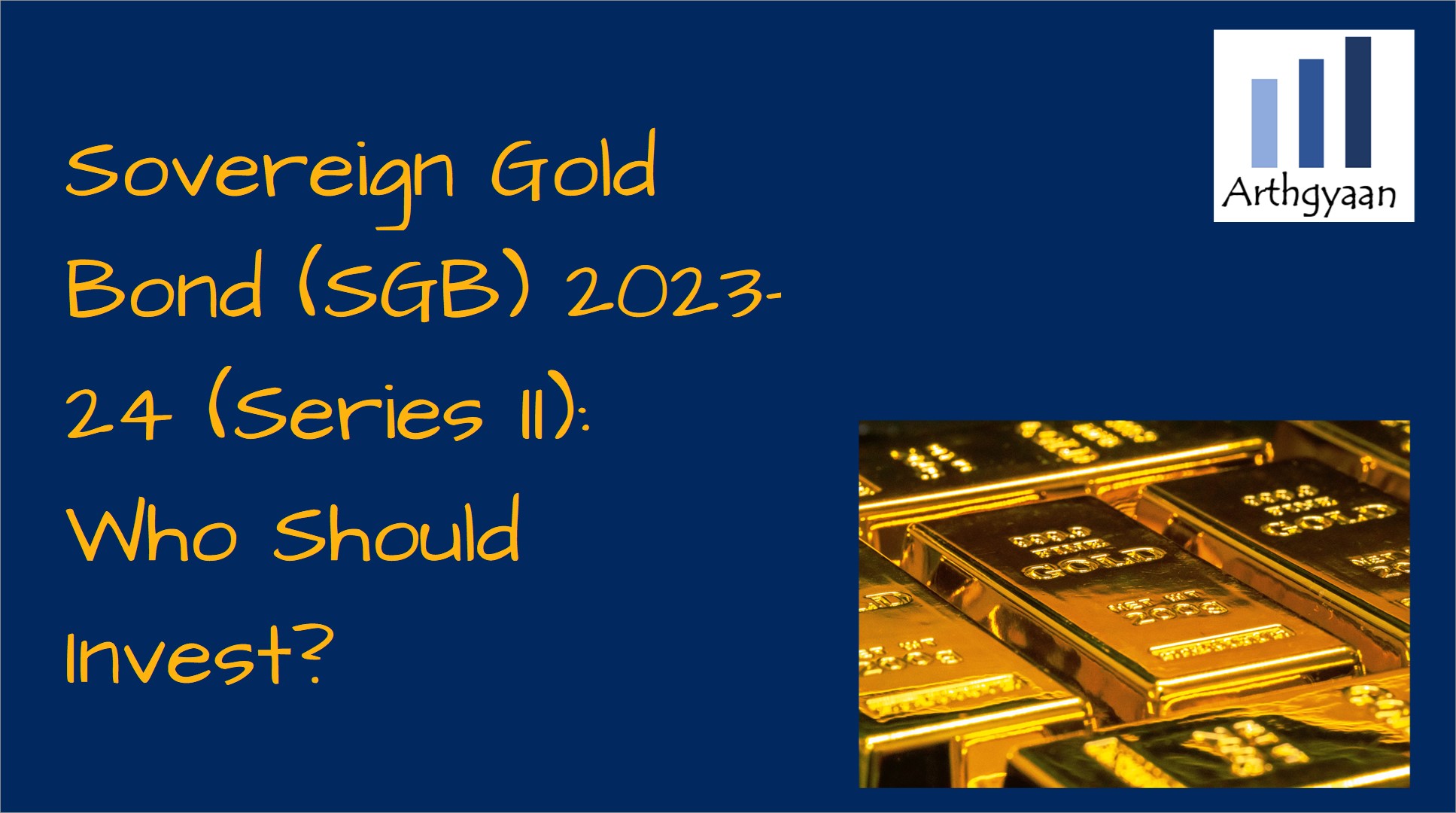 📚 Topics covered:
What is a Sovereign Gold Bond?
A Sovereign Gold Bond (SGB) is a piece of paper issued (in digital form) by the Government of India with the following features. For every unit of SGB purchased, the investor will:
buy it when issued at the current price of 1 gram of gold
get 2.5% interest (paid as 1.25% every six months; fully taxable at slab rates) on the invested amount
get back money as per the prevailing price of gold in eight years. Money received may be higher or lower than the purchase price and cannot be predicted in advance
if desired, sell it via the stock exchange five years after issuance
there are no capital gains taxes if held until maturity for eight years. Else, you will need to pay taxes based on the holding period
To know more about SGB as an investment, please read this list of detailed SGB-related FAQs: Frequently asked questions on Sovereign Gold Bonds (SGB): the complete guide.
Join the Arthgyaan WhatsApp community:
You can stay updated on our latest content and learn about our webinars. Our community is
fully private
so that
no one
, other than the admin, can see your name or number. Also, we will not spam you.
What is Sovereign Gold Bond (SGB) 2023-24 (Series II)?
SGB is issued by the RBI periodically. This particular series or tranche is called Sovereign Gold Bond (SGB) 2023-24 (Series II). These are the details of this particular series:
Subscription period: Mon, Sep-11 to Thu Sep-15, 2023
1 unit of SGB is priced at the average closing values of the IBJA website 1gm of 999 purity gold rate from the last 3 working days of previous week
Offer price: ₹5923 per gram
Retail discount: ₹50 per unit of SGB for online application and digital payments
Price per unit for online subscription: ₹5873
IBJA closing price in the previous week: ₹5929 per gram
2.5% annual interest (paid at the rate of 1.25% on ₹5923 every 6 months) will be received per unit. This interest is taxable
SGB purchased in this tranche will mature in 8 years and the maturity proceeds will be tax-free
SGB can be purchased only by resident Indians but not by NRIs
The complete press-release is available here.
How to purchase Sovereign Gold Bond (SGB) 2023-24 (Series II)?
SGB is offered for purchase via most banks, post offices, stock exchanges like NSE/BSE (a demat account is needed) or via the Stock Holding Corporation of India Ltd (SHCIL).
If you have not invested in this tranche via the options above, you can buy SGB from the secondary market i.e. the stock exchange: How to buy SGB from the stock market?.
Does SGB give good return?
SGB gives you the exact return of gold price movement (as measured by the IBJA rate of 999 purity gold) that too tax-free plus 2.5% interest.
There are 3 main ways of buying gold in India:
Of these three options, SGB gives the highest return in case you buy gold as SGB: The Ultimate Guide to Which Type of Gold Gives the Best Returns.
The actual return from holding SGB will depend on the price of gold on the maturity date 8 years later and is completely unpredictable. RBI will guarantee that if you invest ₹5923 in this tranche today, you will get the 6-monthly interest but the money you will get will depend again on the IBJA gold rates at that time.
Who should purchase SGB?
We see the following use cases for purchasing SGB:
if you are accumulating gold for making jewellery on a later date: instead of buying physical gold, you can buy SGB that matures around the time you plan to buy jewellery
if you are planning to invest in gold as a part of portfolio diversification purpose: as we have argued in this article on adding gold to a portfolio, a small amount of gold added to a portfolio of stocks and bonds has diversification benefits
if you are looking for a low cost way to get exposure to gold as an asset class: since SGB is a purely digital instrument, guaranteed by the government, and offers the highest return of all the other types of buying gold
How does this SGB issue price compare with the previous series prices?
This chart shows the complete history:
Chart: Arthgyaan • Source: RBI • Get the data
More details are available here: Sovereign Gold Bond (SGB): complete issue price history in India.
What's next? You can join the Arthgyaan WhatsApp community
You can stay updated on our latest content and learn about our webinars. Our community is fully private so that no one, other than the admin, can see your name or number. Also, we will not spam you.


If you liked this article, please leave us a rating
The following button will take you to Trustpilot:


Discover an article from the archives
Worked out case studies for goal-based investing
Previous and next articles: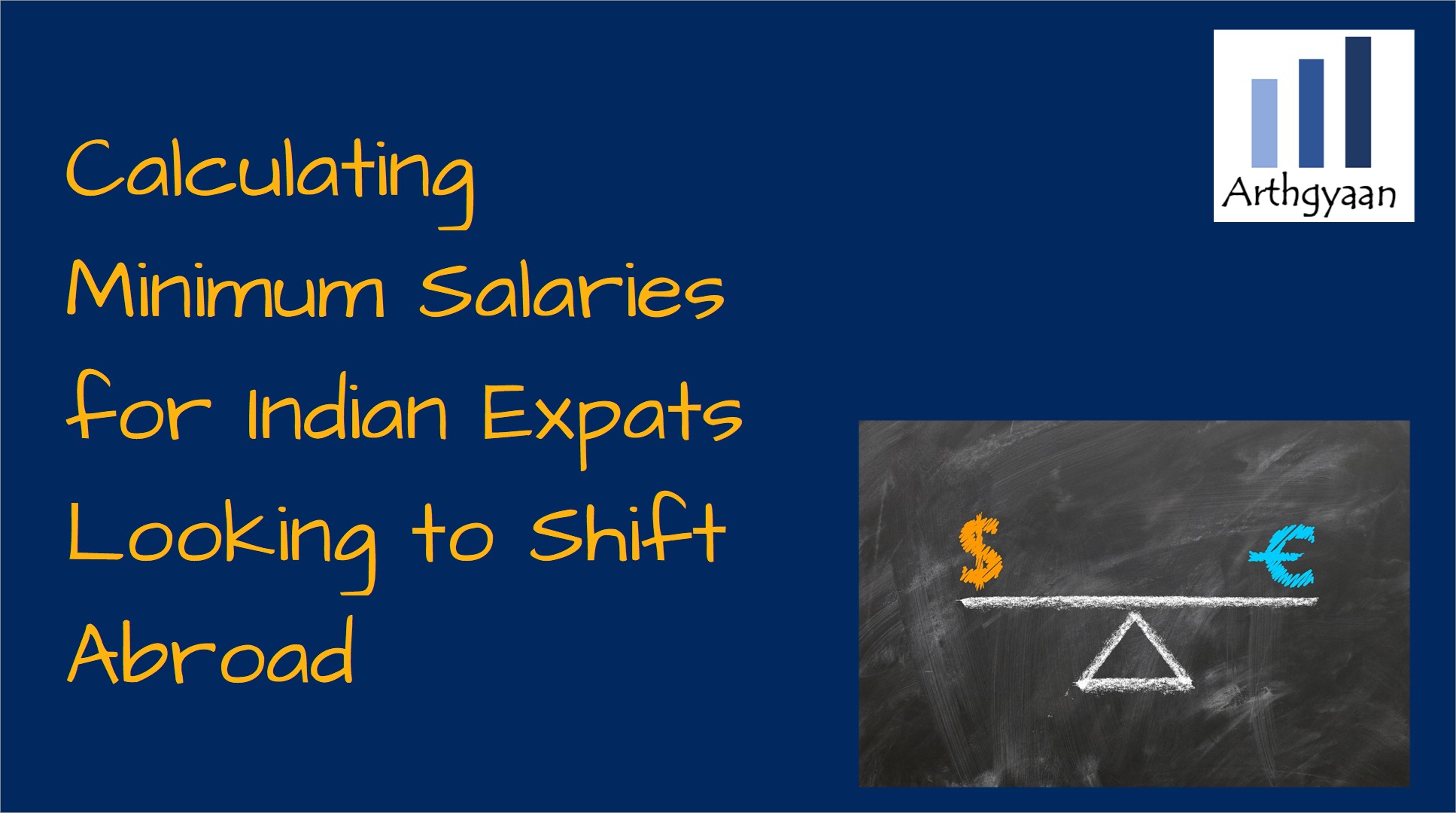 NRI
Calculating Minimum Salaries for Indian Expats Looking to Shift Abroad
Discover how expats can secure the right salary abroad to get a better than India lifestyle using the concept of purchasing parity.
Published: 10 September 2023
9 MIN READ
---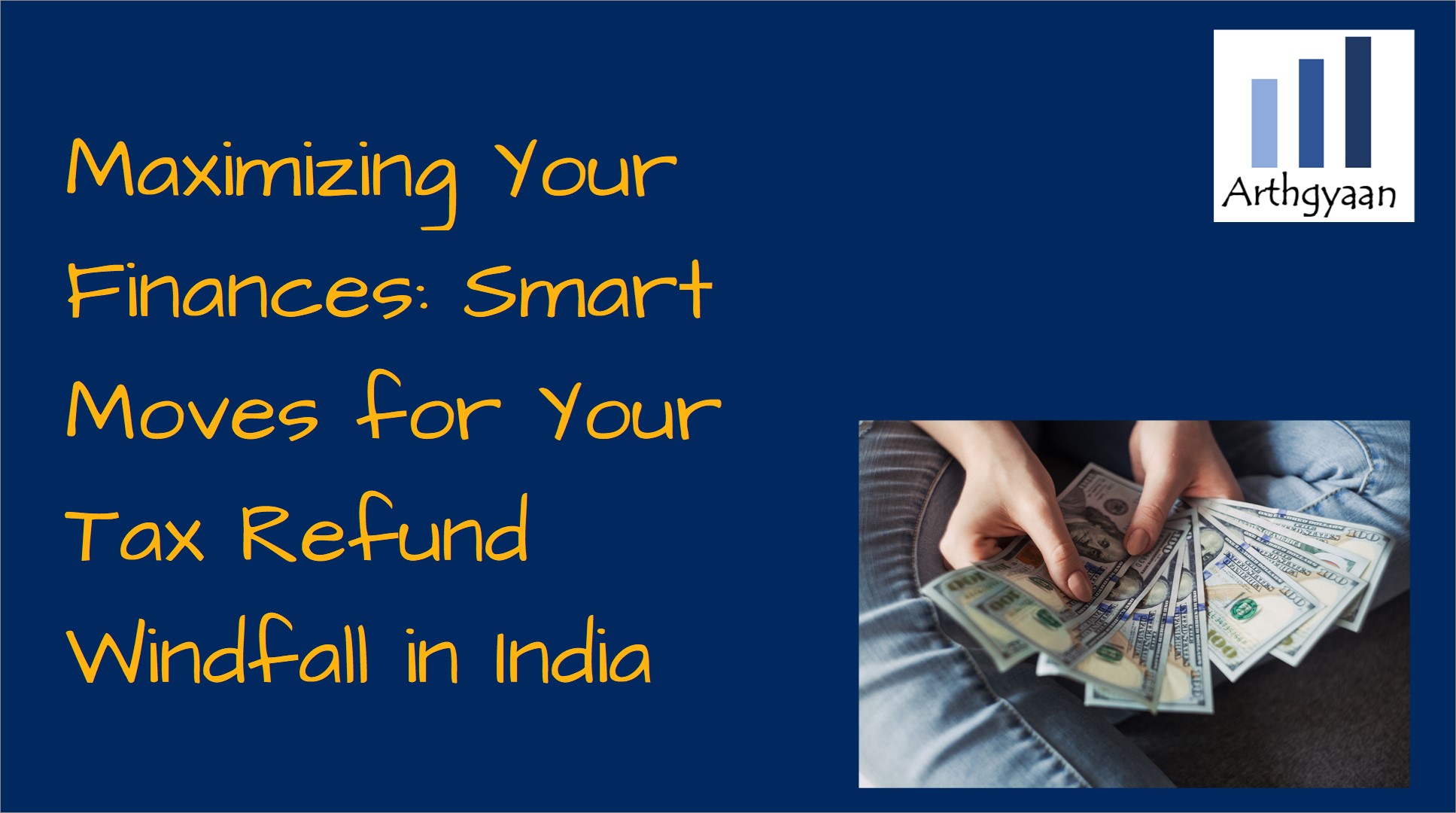 Tax
Maximizing Your Finances: Smart Moves for Your Tax Refund Windfall in India
Expert tips for maximizing your tax refund so that you can do the best thing to do for your portfolio in India.
Published: 13 September 2023
2 MIN READ
---
Latest articles: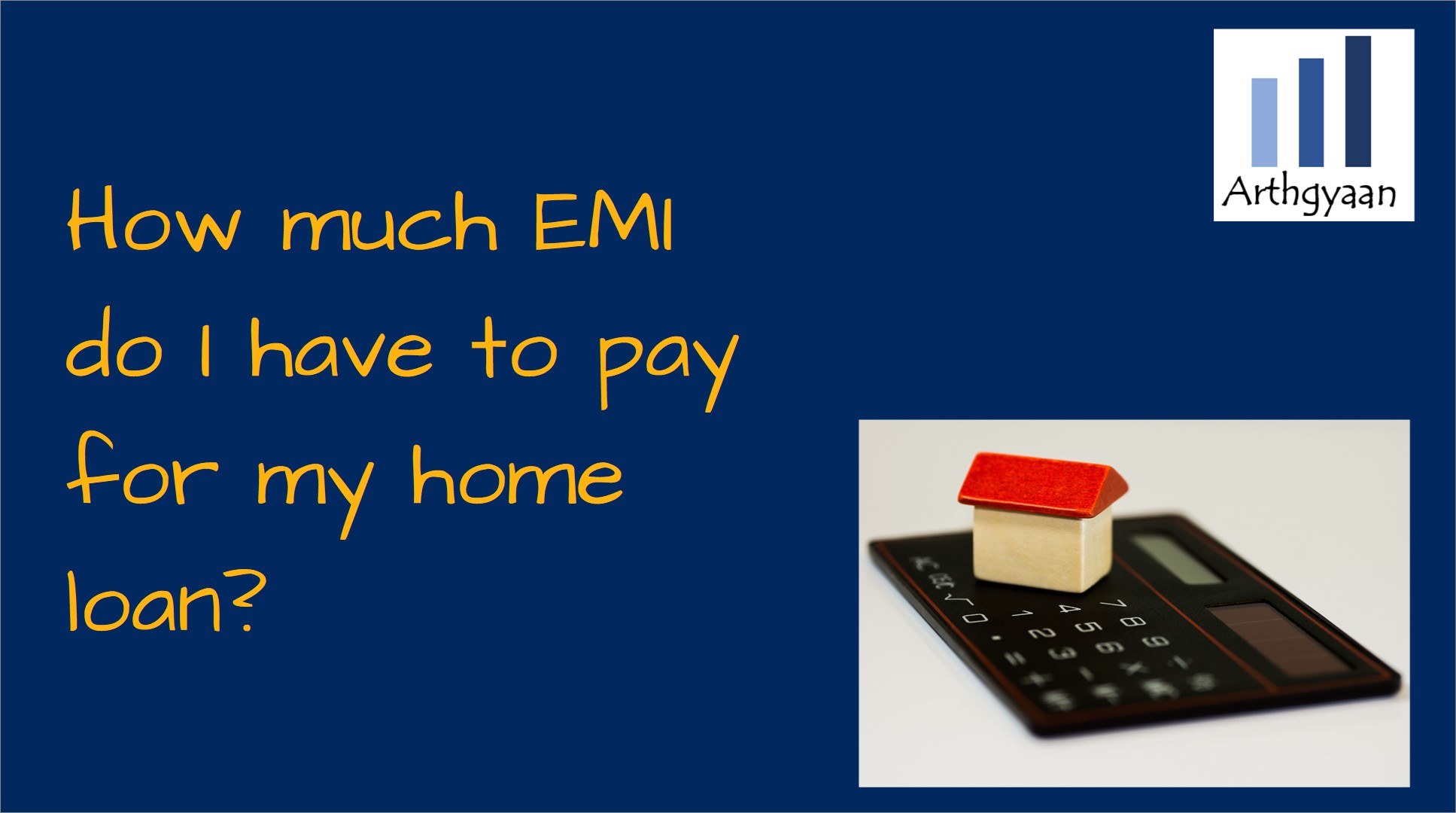 House Purchase
How much EMI do I have to pay for my home loan?
This article shows a handy ready reckoner for home loan EMI amounts for all tenures and interest rates along with the amount of principal and interest to be paid.
Published: 29 September 2023
1 MIN READ
---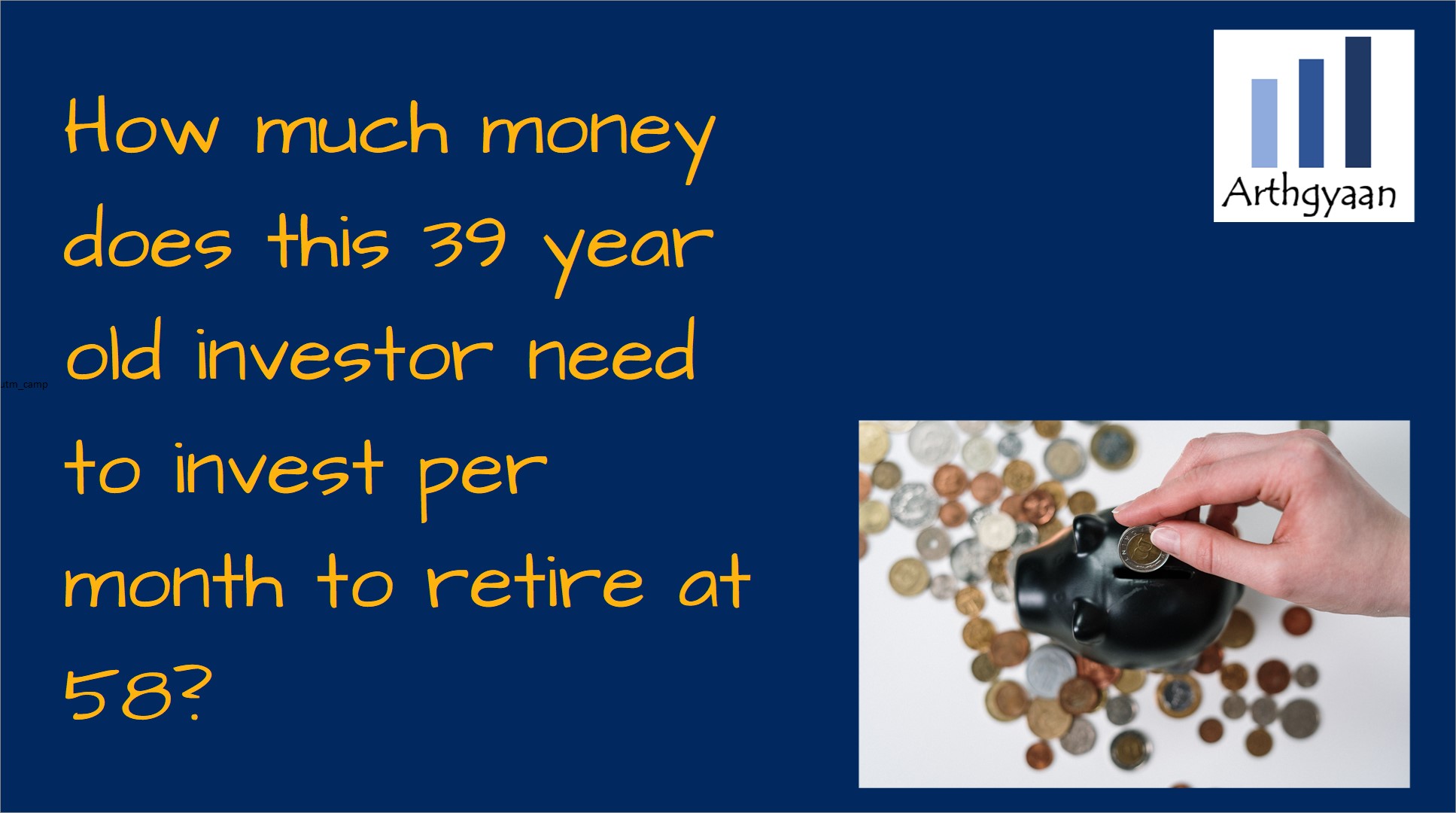 Retirement
Reader Questions
How much money does this 39 year old investor need to invest per month to retire at 58?
A quick retirement calculation for a reader query who has a good amount of corpus already saved for retirement.
Published: 27 September 2023
7 MIN READ
---
Topics you will like:
Asset Allocation (20) Basics (8) Behaviour (10) Budgeting (11) Calculator (17) Case Study (6) Children (12) Choosing Investments (38) FAQ (6) FIRE (13) Gold (11) Health Insurance (4) House Purchase (17) Insurance (15) International Investing (10) Life Stages (2) Loans (9) Market Movements (13) Mutual Funds (29) NPS (6) NRI (13) News (9) Pension (8) Portfolio Construction (46) Portfolio Review (27) Reader Questions (6) Real Estate (6) Retirement (36) Review (12) Risk (6) Safe Withdrawal Rate (5) Set Goals (27) Step by step (14) Tax (37)

Next steps:


1. Email me with any questions.

2. Use our goal-based investing template to prepare a financial plan for yourself
OR
use this quick and fast online calculator to find out the SIP amount and asset allocation for your goals.



Don't forget to share this article on WhatsApp or Twitter or post this to Facebook.

Discuss this post with us via Facebook or get regular bite-sized updates on Twitter.

More posts...


Disclaimer: Content on this site is for educational purpose only and is not financial advice. Nothing on this site should be construed as an offer or recommendation to buy/sell any financial product or service. Please consult a registered investment advisor before making any investments.

This post titled Sovereign Gold Bond (SGB) 2023-24 (Series II): Who Should Invest? first appeared on 11 Sep 2023 at https://arthgyaan.com


We are currently at 299 posts and growing fast. Search this site: Copyright © 2021-2023 Arthgyaan.com. All rights reserved.

---