How to choose a gold mutual fund?


26 Dec 2021 - Contact Sayan Sircar


6 mins read





This article will help investors know what to look for when choosing a gold mutual fund to take exposure to gold as a part of their portfolio.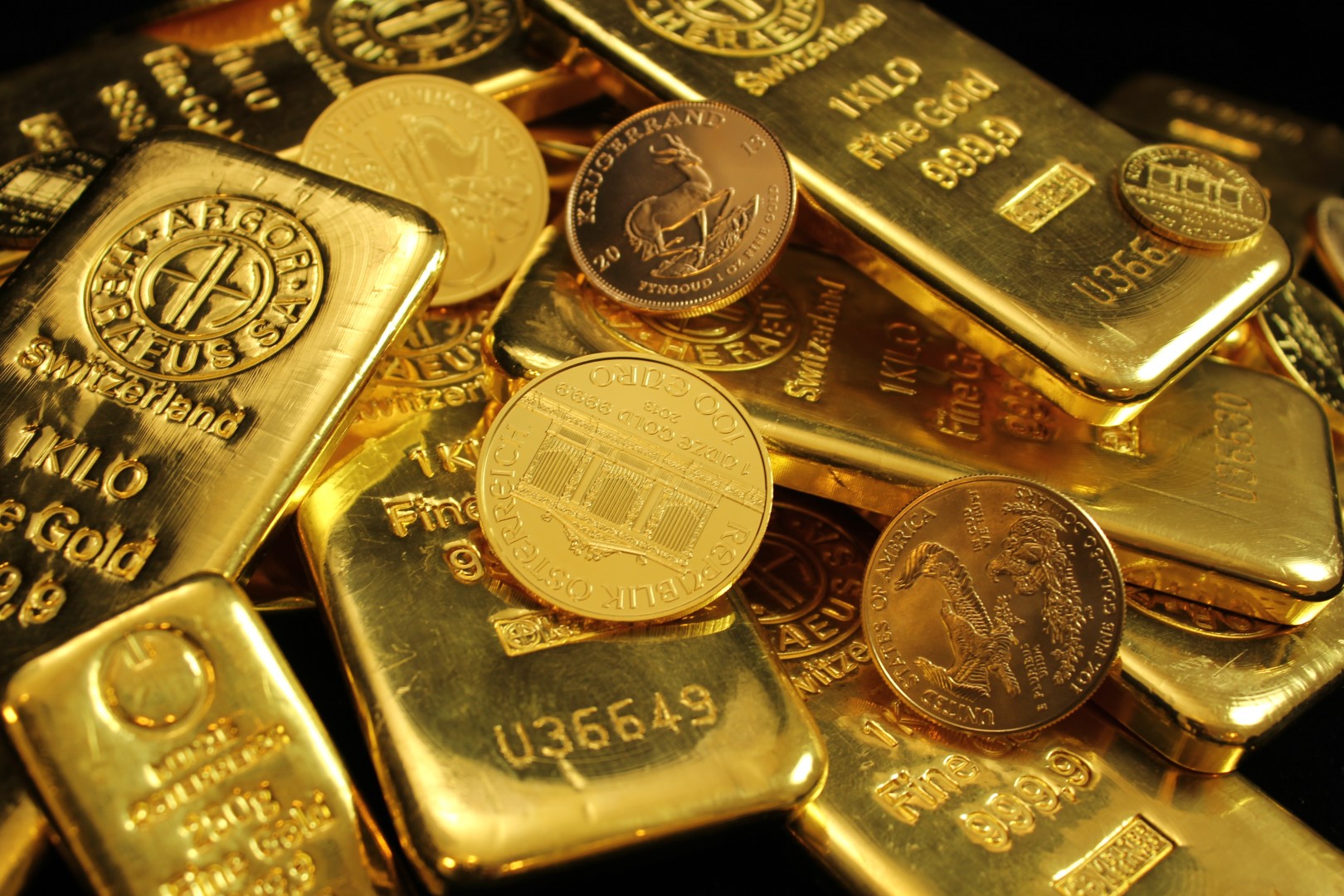 Table of Contents
Introduction
Investors who choose to invest in gold for their portfolio have an option of looking at Gold Mutual Funds to invest, as per the conclusion of our article on buying gold: What is the best way to invest in gold?. There are currently 21 mutual funds and exchange-traded funds (ETF) that invest in gold in India. This post shows you what to check to consider to choose one to invest in.
Disclaimer: This post does not say that you should invest in gold mutual funds, but if you want to, this is how to proceed in selecting a fund.
A gold fund is an important consituent of the permanent portfolio. Read more here: Should Indian investors invest in the permanent portfolio?
Recent articles:
What is a gold MF/ETF?
A gold MF/ETF has the same concept as an equity fund. But, instead of investing in stocks, it invests in gold bullion kept in a vault overseen by a custodian of assets. This product, unlike digital gold, is SEBI regulated. In India, gold for investing has been historically launched as ETF first and then as a fund of fund (FoF) that invests in the ETF.
Gold mutual funds in India invest in the underlying ETF of the same AMC. There are 11 ETFs and 10 MFs currently that invest in Gold.
Factors for choosing a gold fund
A gold fund is a passive fund and should be chosen based on
Expense ratio (TER): lower is better
Return vs gold price: there should not be excessive deviations from the price of gold
Fund size or AuM: since the underlying is the same in all funds, fund size does not matter that much. However, too small AuM will indicate a lack of liquidity in the ETF due to less trading. Smaller inflows will lead to difficulty in creating new ETF units at NAV for the FoF to invest.
---
Our new Goal-based investing tool will help you to create and manage all of your goals in one place. Click the image below to get access:

---
Arthgyaan creates a system for reaching your financial goals by sharing simple, actionable advice backed by research and analysis.

Your email address will not be shared with anyone and you can unsubscribe anytime.
---
ETF or MF
ETFs have a few advantages over mutual funds:
immediate access since it is traded during the day in stock exchanges vs MF, which are purchased at EOD NAV
low expense ratio vs two-level TER for MF (own plus ETF)
better tracking of gold price
However, MFs have a few advantages over ETF
SIP possible for any amount vs integer number of shares to be bought by actively placing an order
switches with other mutual funds from the same AMC
liquidity issues and price/NAV variation
The last point requires a bit of elaboration. Since an ETF trades like a stock, the price which an investor can buy/sell will depend on the demand and supply of the units. As the table shows below, some ETFs have extremely poor liquidity demonstrated by share of daily trading volume:
| ETF | Value share % |
| --- | --- |
| Invesco | 0.1% |
| UTI | 2.1% |
| Nippon | 33.7% |
| SBI | 15.6% |
| Kotak | 17.4% |
| IDBI | 0.3% |
| ICICI Prudential | 4.7% |
| Quantum | 0.8% |
| Axis | 15.6% |
| HDFC | 9.3% |
| Aditya Birla | 0.3% |
Source: NSE, 21-Dec-2021
Another issue with ETFs is the price variation at which the ETF trades and the NAV, which depends on the underlying asset's value, which is gold. This phenomenon causes a discrepancy between the expected return as per NAV and the price at which the trade happens since the price/NAV variation is unpredictable. Mutual funds do not have this issue since they can buy and sell directly with the AMC at NAV. However, if inflows are low, AMCs may be forced to purchase ETF units at market price, which will cause deviations from NAV.
To trade in ETFs, you must carefully place the order near the ETF's indicative NAV (iNAV) to avoid buying or selling at too wide a gap. iNAV is declared in near-realtime on the AMC website throughout the trading session. The price/NAV variation is visible even over large periods, as shown by this chart from Valueresearchonline for SBI Gold ETF. This hassle is avoided by sticking to high AuM gold mutual funds.
Ranking table
We have prepared a simple ranking system for gold funds based on AuM, expenses, and price out-performance vs domestic gold price using data from Valueresearchonline.
| Category | Weight |
| --- | --- |
| TER | 1 |
| Weekly returns | 1 |
| Monthly returns | 1 |
| Quarterly returns | 1 |
| AuM | 1 |
| Liquidity of ETF | 1 |
| vs Gold Price 1W | 1/52 |
| vs Gold Price 1M | 1/12 |
| vs Gold Price 3M | 1/4 |
| vs Gold Price 6M | 0.5 |
| vs Gold Price 1Y | 1 |
| vs Gold Price 3Y | 3 |
| vs Gold Price 5Y | 5 |
The result is as follows:

The table should not be interpreted as a recommendation to invest in the top-ranked funds. Instead, it shows one way to select a gold fund based on parameters that materially impact the performance (like expense ratio) and how closely the fund tracks the price of gold. Investors should perform their own due diligence before investing.

If you liked this article, consider subscribing to new posts by email by filling the form below.
Previous and Next articles: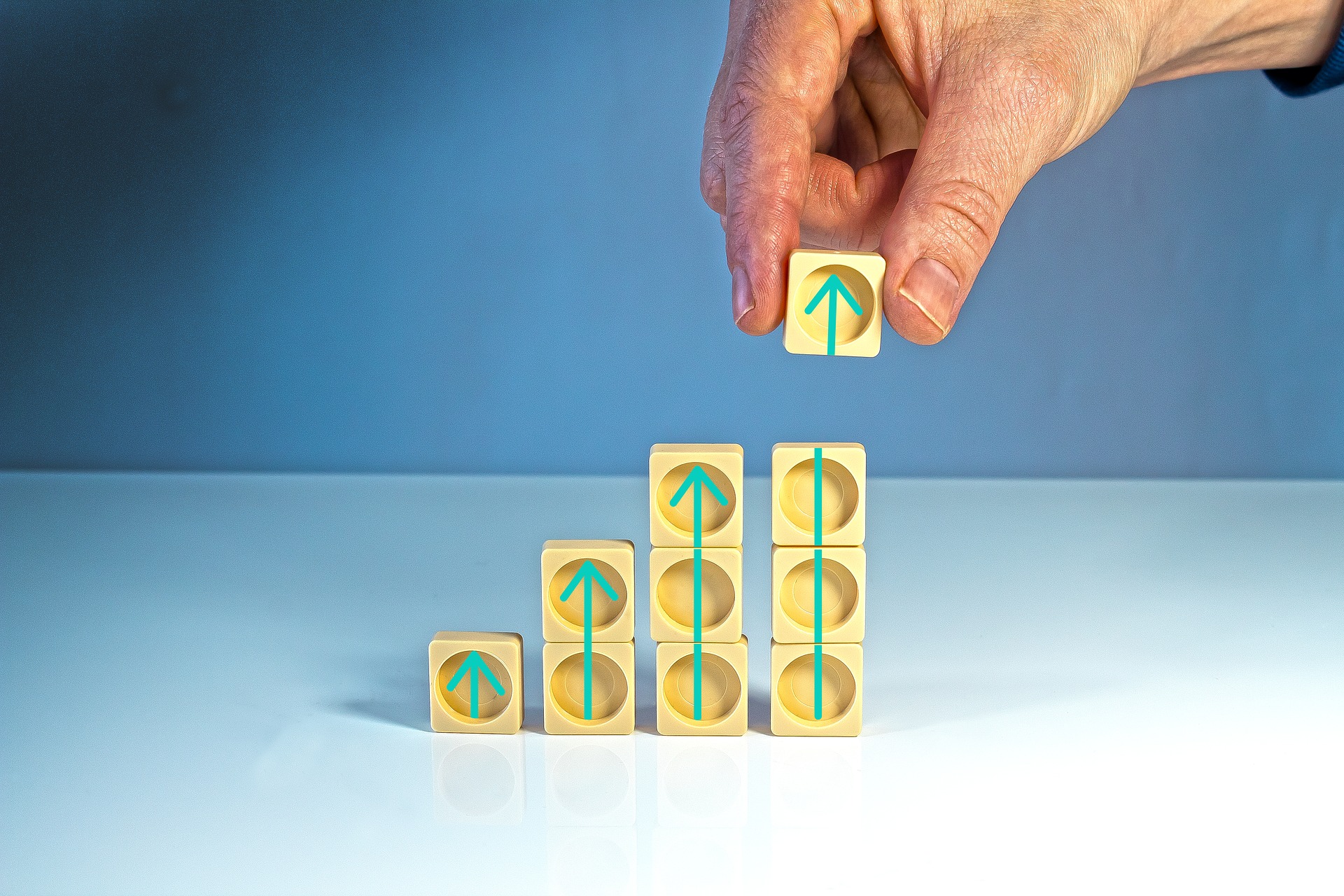 Choosing Investments
Can you get higher than FD returns with low risk?
This article will answer a common question from conservative investors with a low risk appetite and a desire to get better returns than FD.
Published: 23 December 2021
11 MIN READ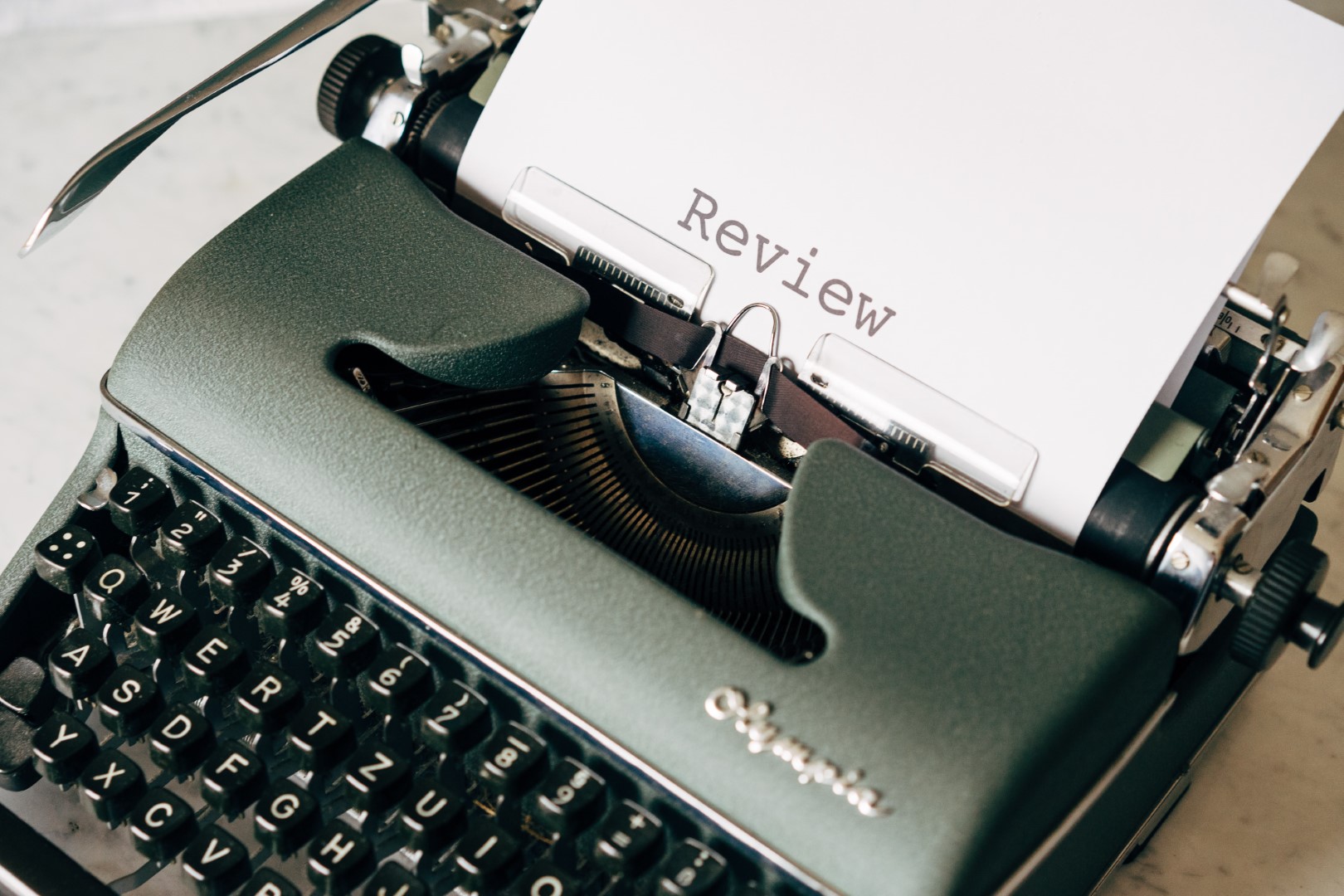 Review
The 2021 Arthgyaan Year in Review
This blog completes its first year with 100+ posts in 10 months. Here's looking back.
Published: 29 December 2021
2 MIN READ
Latest articles: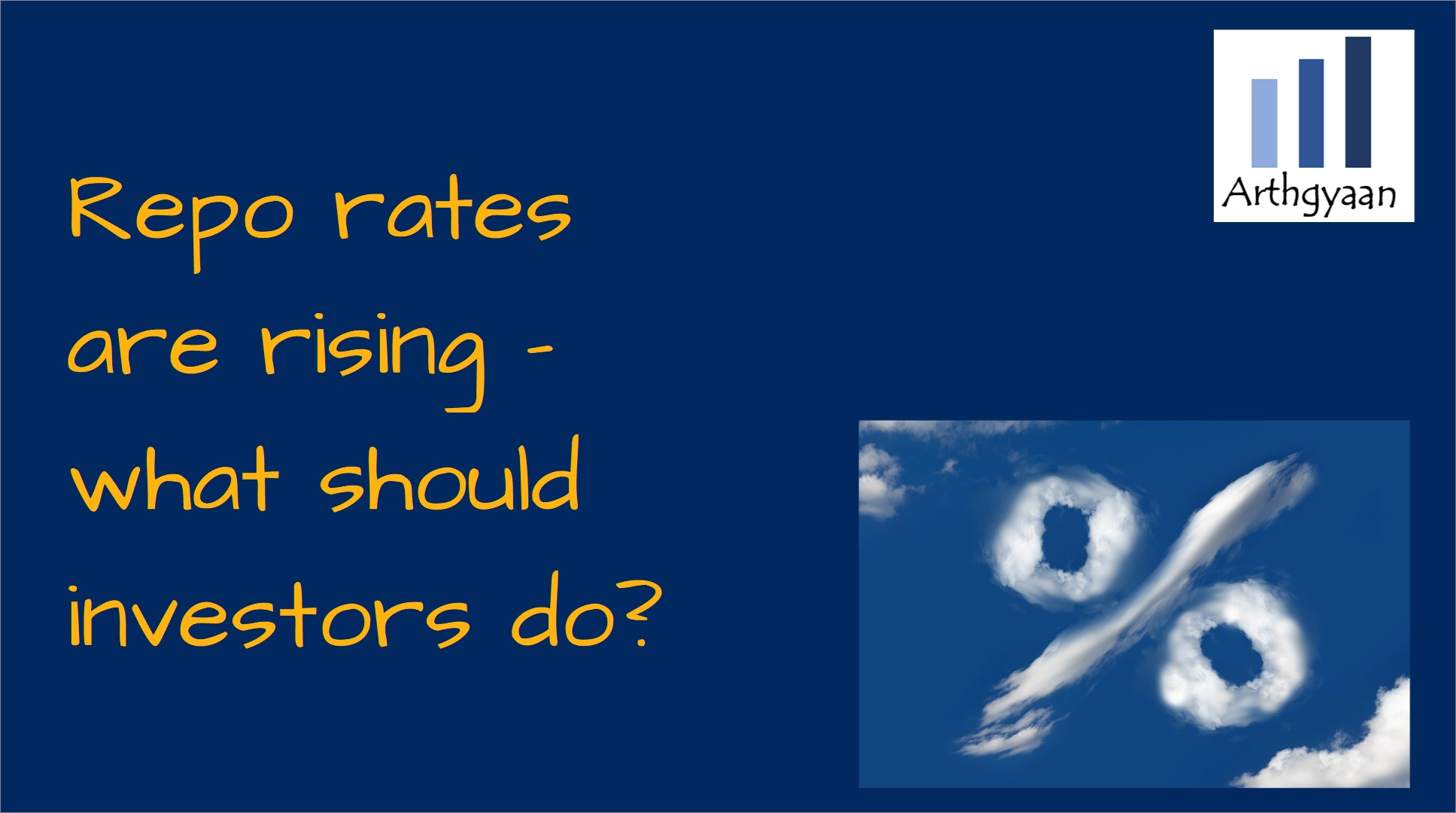 Portfolio Construction
Repo rates are rising - what should investors do?
This article explains how the RBI repo rate drives the values of all your loans and investments and shows what investors should do to best take advantage of the situation.
Published: 6 July 2022
8 MIN READ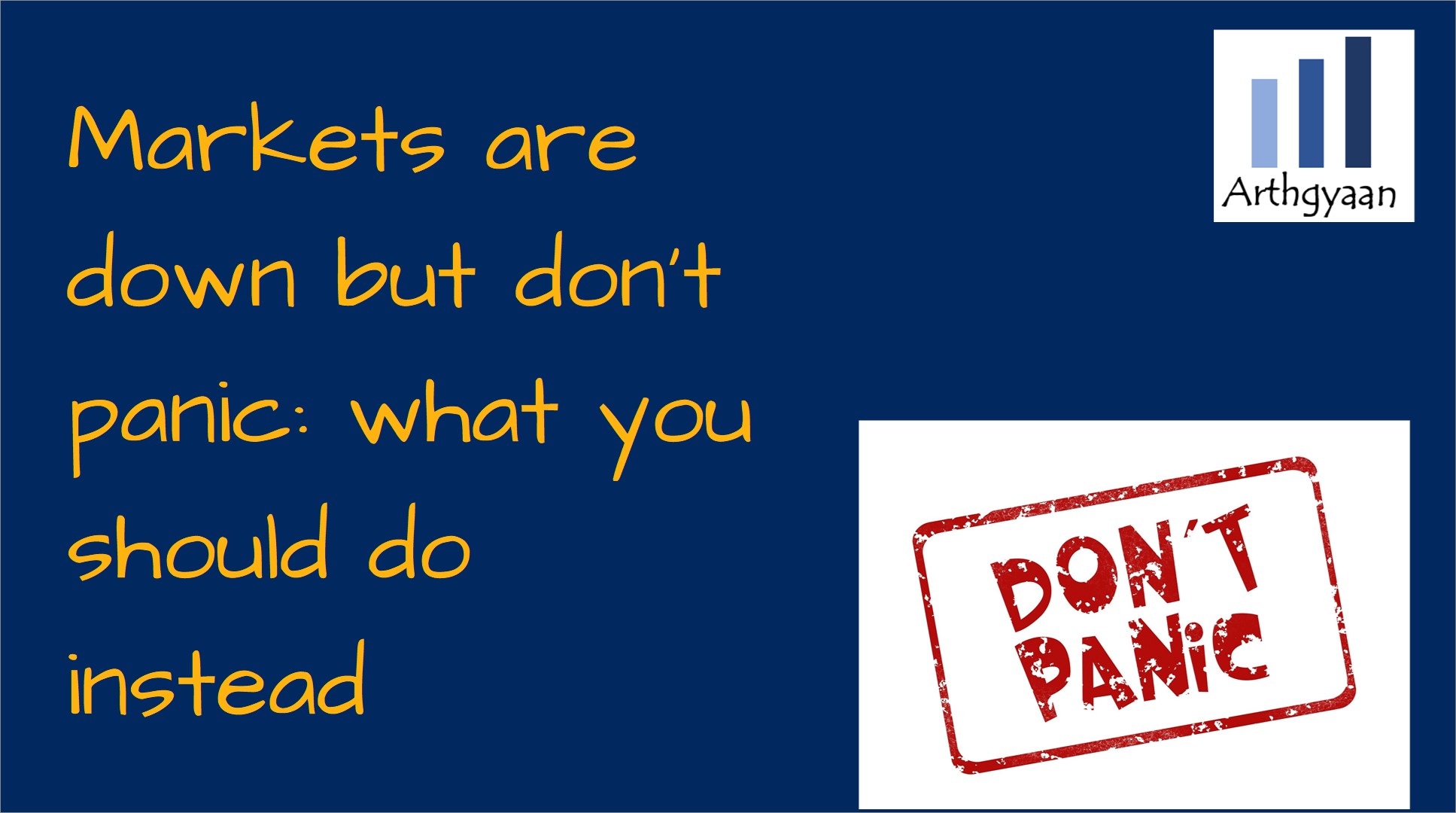 Portfolio Review
Markets are down but don't panic: what you should do instead
This article helps investors to choose the right course of action in falling markets.
Published: 3 July 2022
5 MIN READ
Topics you will like:
Asset Allocation (18) Basics (5) Behaviour (10) Budgeting (9) Calculator (10) Children (6) Choosing Investments (24) FAQ (2) FIRE (8) Gold (6) House Purchase (10) Insurance (6) Life Stages (2) Loans (10) NPS (3) NRI (3) News (5) Portfolio Construction (28) Portfolio Review (18) Retirement (20) Review (7) Risk (6) Set Goals (24) Step by step (3) Tax (10)

Next steps:


1. Email me with any questions.

2. Use our goal-based investing template to prepare a financial plan for yourself
OR
use this quick and fast online calculator to find out the SIP amount and asset allocation for your goals.



Don't forget to share this article on WhatsApp or Twitter or post this to Facebook.

Discuss this post with us via Facebook or get regular bite-sized updates on Twitter.

More posts...


Disclaimer: Content on this site is for educational purpose only and is not financial advice. Nothing on this site should be construed as an offer or recommendation to buy/sell any financial product or service. Please consult a registered investment advisor before making any investments.

This post titled How to choose a gold mutual fund? first appeared on 26 Dec 2021 at https://arthgyaan.com


We are currently at 163 posts and growing fast. Search this site: Copyright © 2021-2022 Arthgyaan.com. All rights reserved.