SIP vs. lump sum: what should I choose?


25 Apr 2021 - Contact Sayan Sircar


4 mins read





Lumpsum investments are easy to do if you know what you feel about it, not how markets move.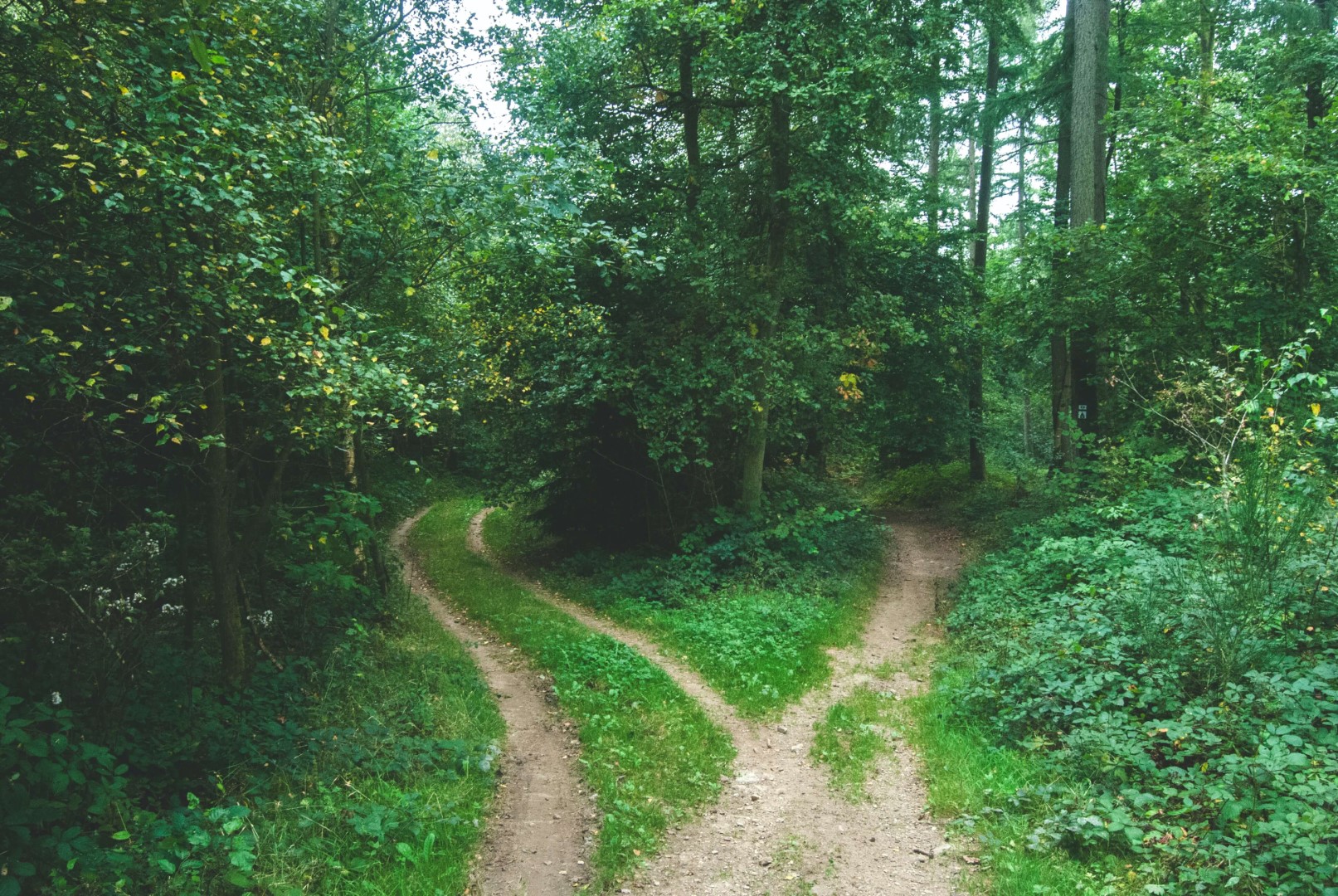 "Far more money has been lost by investors preparing for corrections, or trying to anticipate corrections, than has been lost in corrections themselves." – Peter Lynch
Table of Contents
SIP or Lumpsum
A typical version of this question is which is better:
SIP every month
wait for the market to "fall" and then invest a lump sum
There is enough evidence that timing the market is very hard for the average retail investor. Therefore investing every month (or as per money received as income) will be perfectly fine for most people. Since most investors earn salaries monthly, it makes sense for them to match the frequency of income with their investments, so SIP exists. There is nothing special about SIP. This post shows that only starting a SIP will not lead to meeting a goal.
This post deals with a different version of the same problem:
if you have a large amount of money today (say a bonus, inheritance, real estate sale or gift), then how to invest
if you are starting an investment for the first time and have a large amount of money in FD to be invested
just exited a large holding in a fund or a stock and need to invest that money
want to switch from a regular fund plan to a direct plan
A fairly common question among investors is that "I have x lakhs of rupees" - how do I invest it in equity markets (and their fears with each option)
at one go: what if the market falls immediately afterward
break it into parts: what if the market starts rising immediately afterward
There is a lot of research that shows there is little impact of short-term market movement on the long-term performance of the portfolio. Timing the market is difficult to achieve for many people. Also, waiting for the right moment to invest is risky since markets may move suddenly, leading to many regrets.
Another thing to keep in mind is that once your portfolio grows, the impact of a single investment (either lumpsum or SIP) will gradually reduce with time. A portfolio allocated as 60:40 equity to debt allocation may easily move more than 1% on most of the days in a month. You can this way easily invest 1% of the portfolio value in a week and not think too much of it.
Recent articles:
A technique for making lump sum investments
Via one simple plan, we will
minimize the regret of losses (loss aversion)
Reduce the number of active decisions that the investor has to make to ensure things are left to chance and not blame themselves later
Step 1: Minimize regret for losses
Take the amount to be invested and divide it into "n" equal parts
Invest each part manually every month (use a calendar alert) or set up a standing instruction in a platform like MFUtilities
Step 2: Make the number of investments to be chosen by chance
Throw a (fair) die to find "n" - the number of investments you are making. Use a real dice or there are many online.
If you do not like the first result, you can always do a best of three.
So, if ten lakhs is the investment amount and "n" comes to 4 as per the dice, then for the next four months, invest 2.5 lakhs each month.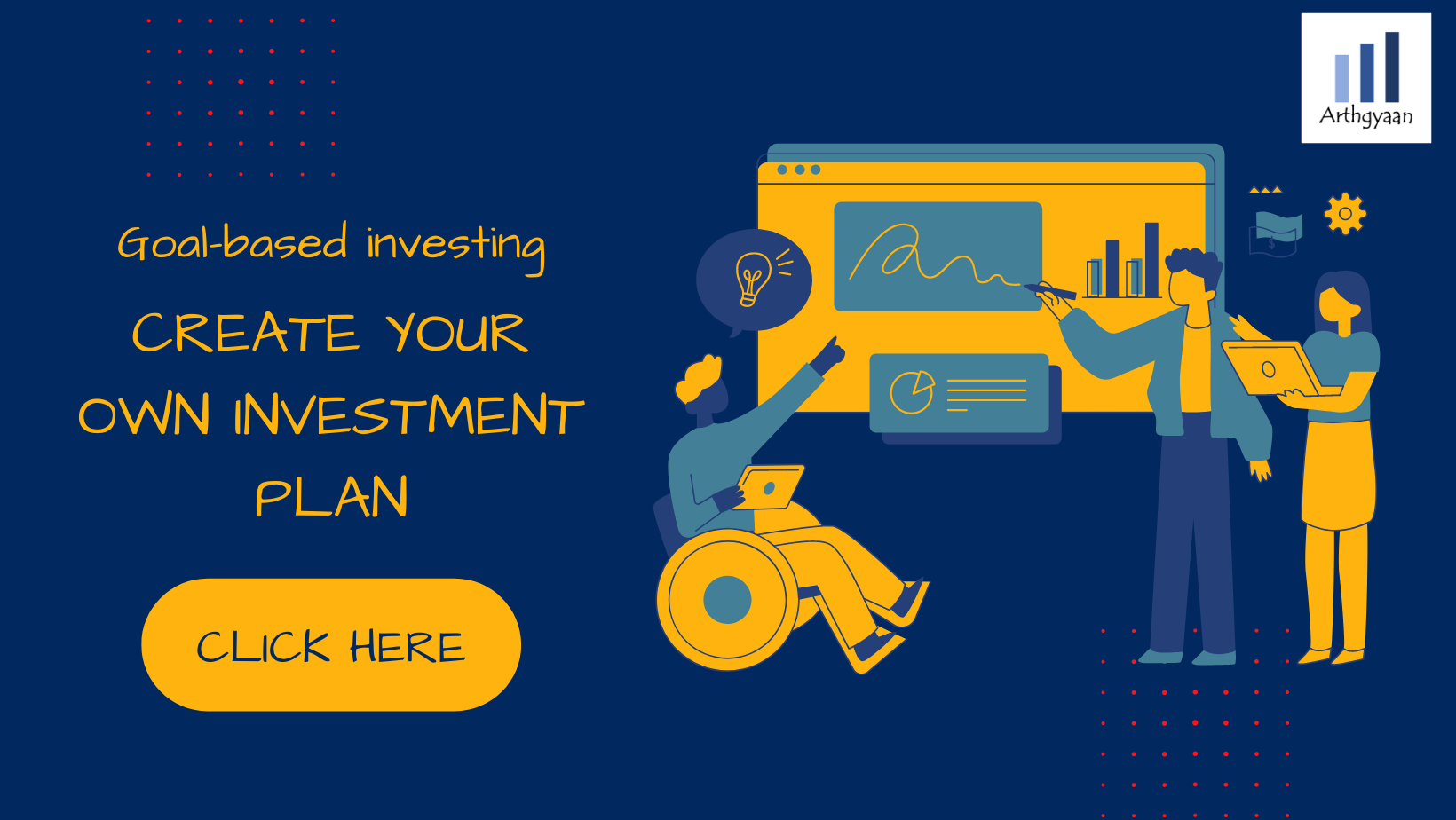 Where to invest the lumpsum
This will be as per

The full process is explained in this detailed post and here: How to invest a lump sum amount for your goals?.

But before deploying this lumpsum, first, check if you are ready to start investments.

If you liked this article, consider subscribing to new posts by email by filling the form below.
Worked out case studies for goal-based investing
This article shows how a young just-married couple can invest for future goals using the Arthgyaan goal-based investing tool.

Did you welcome a bundle of joy in your 40s? This article will discuss ways of planning the child's (and your's financial future)

This article shows how a very typical salaried couple with one child can invest for future goals using the Arthgyaan goal-based investing tool.
Previous and next articles: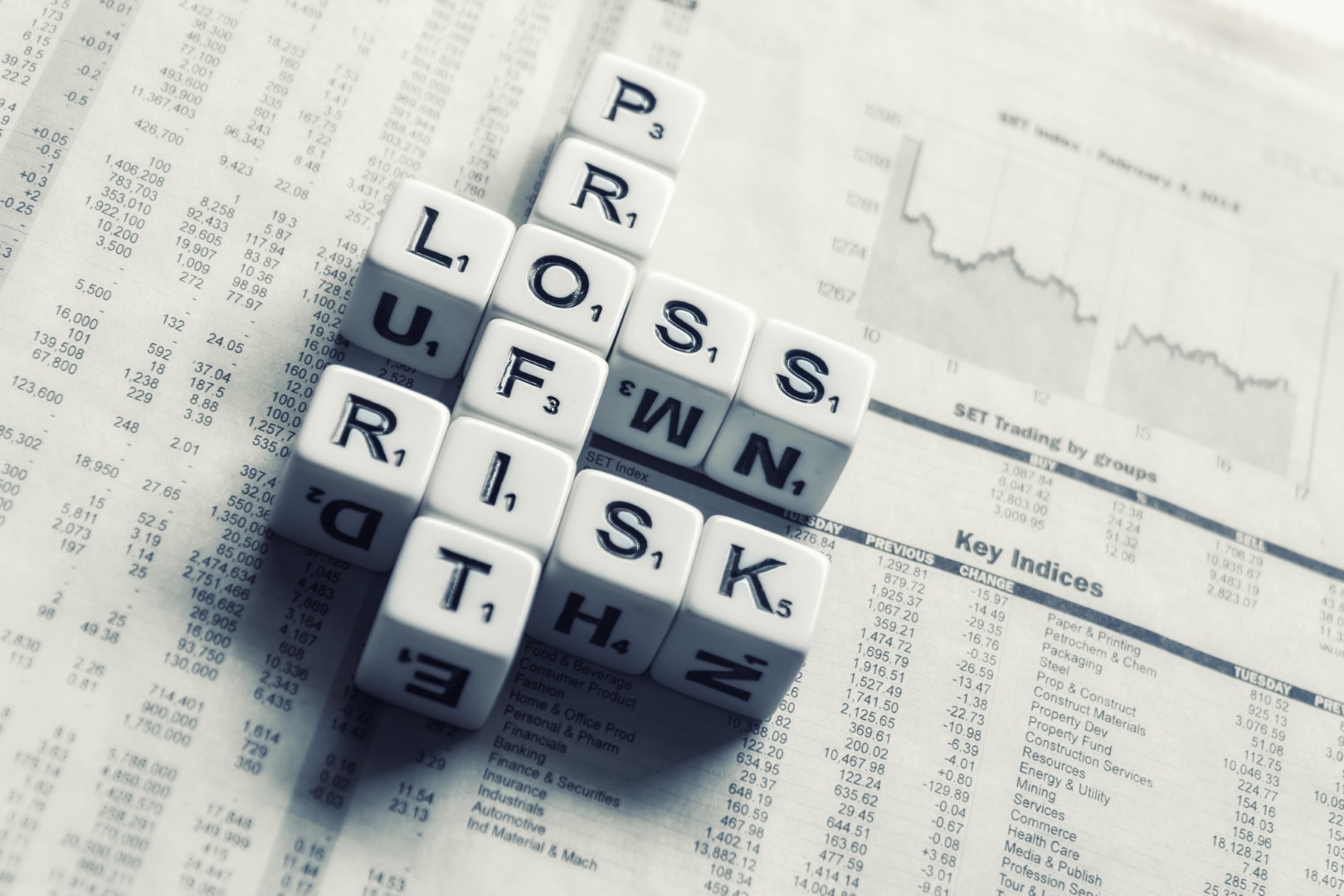 Risk
Behaviour
Do not invest in mutual funds before doing this
Risk profiling is a mandatory step that should be completed before investing in goals
Published: 20 April 2021
6 MIN READ
---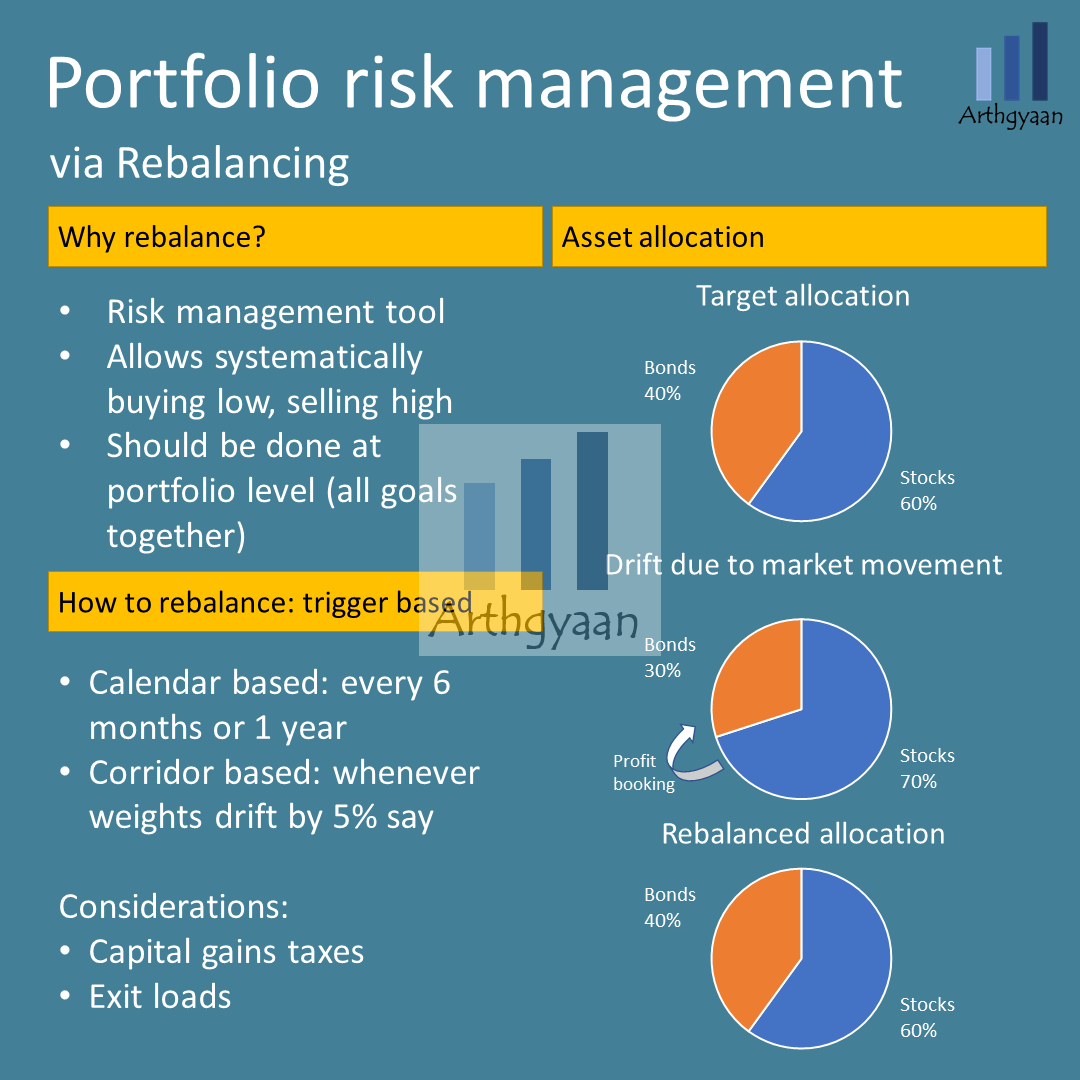 Asset Allocation
Portfolio Review
Portfolio rebalancing during goal-based investing: why, when and how?
Rebalancing is a simple way to buy low and sell high while managing risk. Here's how you do it.
Published: 10 May 2021
9 MIN READ
---
Latest articles: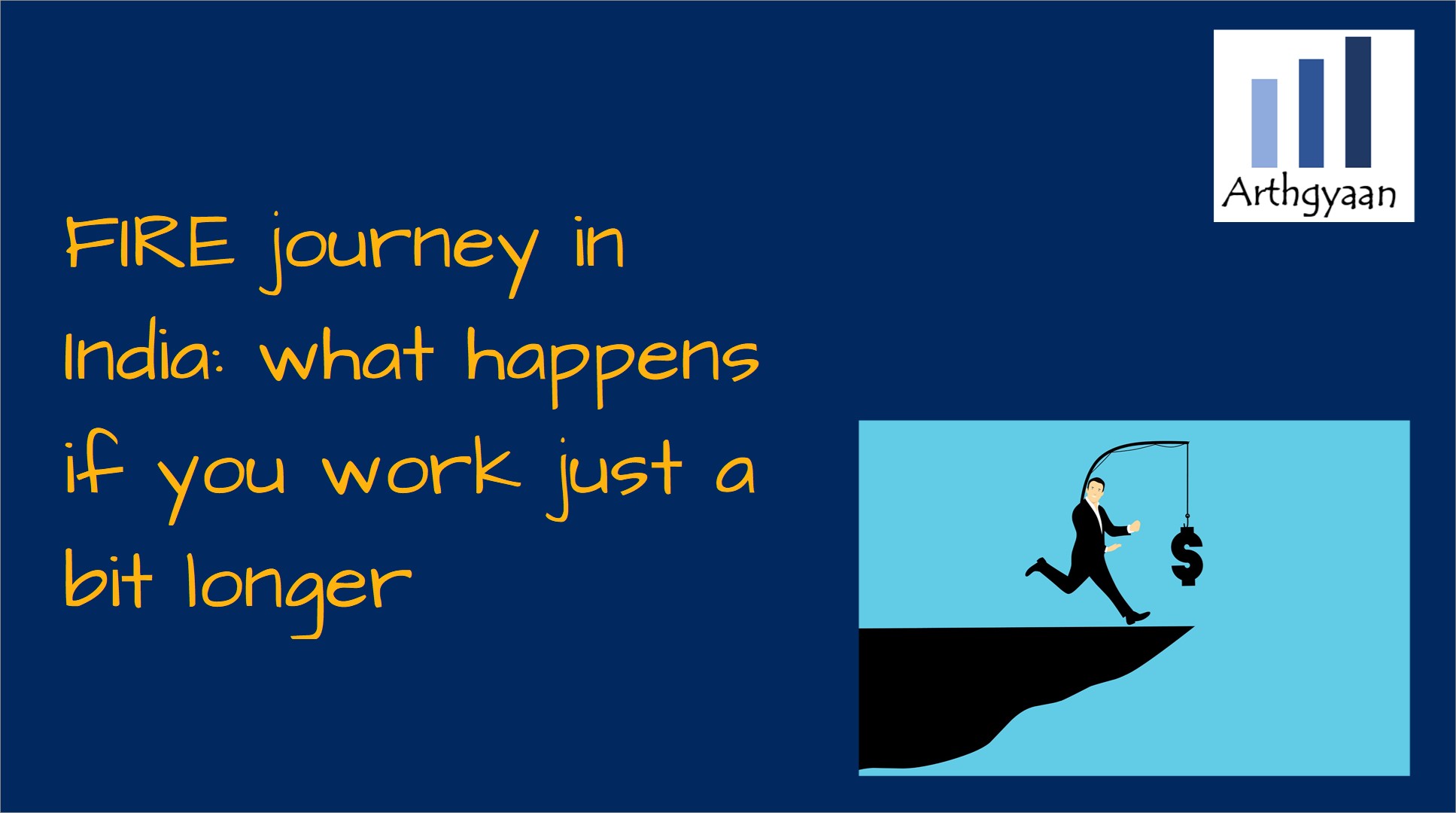 FIRE
FIRE journey in India: what happens if you work just a bit longer
This article shows the effect of postponing early retirement by just a little since it allows you to spend more in retirement.
Published: 4 December 2022
2 MIN READ
---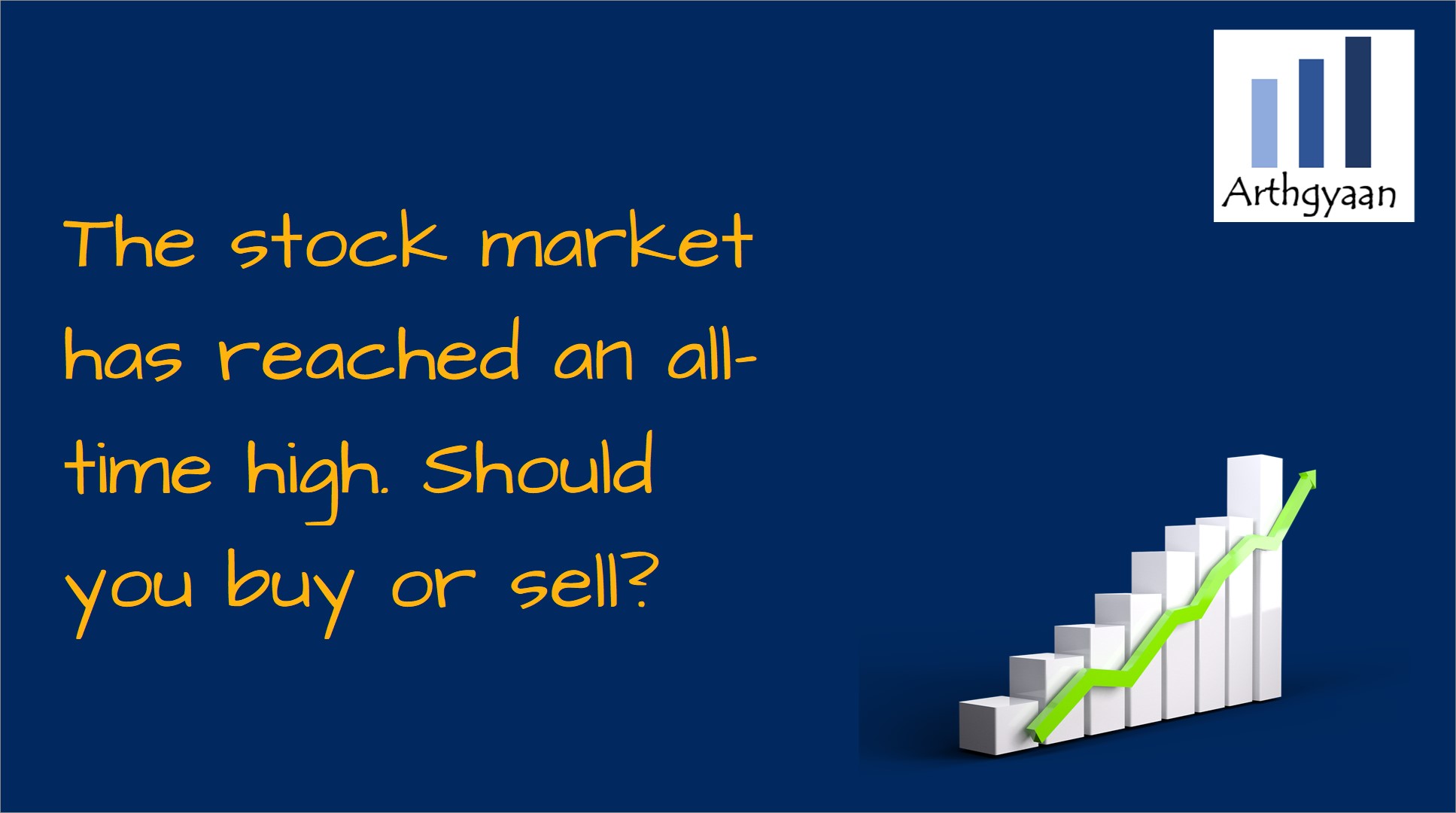 Market Movements
The stock market has reached an all-time high. Should you buy or sell?
This article shows a way to decide what to do when stock markets reach all-time or lifetime highs. Should investors buy more or sell to book profits?
Published: 30 November 2022
4 MIN READ
---
Topics you will like:
Asset Allocation (17) Basics (8) Behaviour (10) Budgeting (9) Calculator (13) Case Study (3) Children (9) Choosing Investments (28) FAQ (3) FIRE (10) Gold (6) Health Insurance (4) House Purchase (13) Insurance (12) International Investing (8) Life Stages (2) Loans (10) Market Movements (8) Mutual Funds (14) NPS (5) NRI (4) News (5) Pension (6) Portfolio Construction (36) Portfolio Review (22) Retirement (29) Review (7) Risk (6) Safe Withdrawal Rate (5) Set Goals (26) Step by step (8) Tax (16)

Next steps:


1. Email me with any questions.

2. Use our goal-based investing template to prepare a financial plan for yourself
OR
use this quick and fast online calculator to find out the SIP amount and asset allocation for your goals.



Don't forget to share this article on WhatsApp or Twitter or post this to Facebook.

Discuss this post with us via Facebook or get regular bite-sized updates on Twitter.

More posts...


Disclaimer: Content on this site is for educational purpose only and is not financial advice. Nothing on this site should be construed as an offer or recommendation to buy/sell any financial product or service. Please consult a registered investment advisor before making any investments.

This post titled SIP vs. lump sum: what should I choose? first appeared on 25 Apr 2021 at https://arthgyaan.com


We are currently at 206 posts and growing fast. Search this site: Copyright © 2021-2022 Arthgyaan.com. All rights reserved.

---