How Goal-based investing lets you do guilt-free spending


Posted on 15 Sep 2021
Author: Sayan Sircar


4 mins read





This post shows you the way to spend money on anything you want without any guilt whatsoever.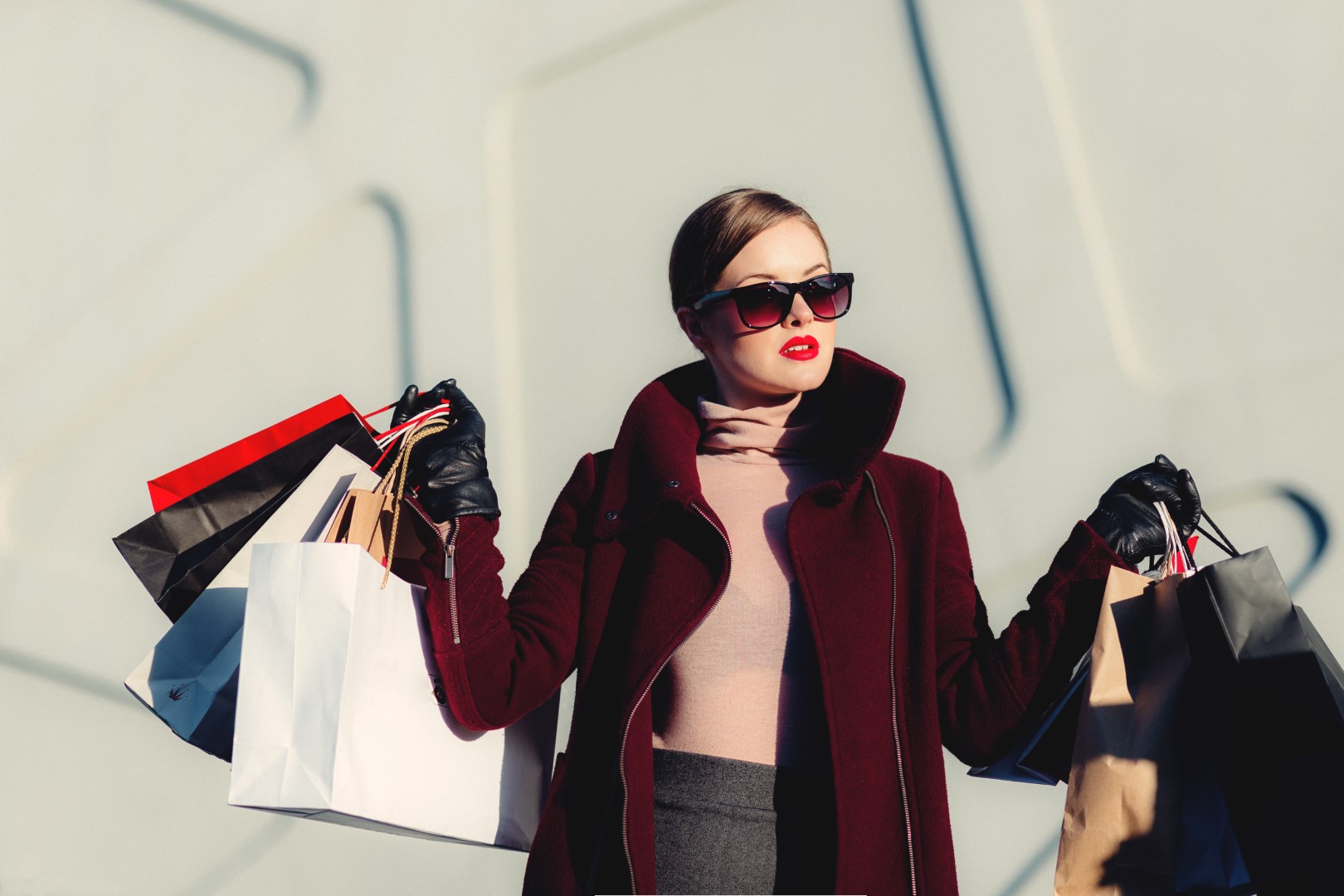 📚 Topics covered:
Introduction
Our relationship with money can be complicated at times. On one side, we want to enjoy our lives in the present while simultaneously securing our family's future goals. There are multiple ways of balancing expenses and investing that we can use. We have already spoken about the superpower of "pay-yourself-first."
We will combine pay-yourself-first with this post on minimum investments needed to retire to ensure that we do not face guilt, fear or anger when spending on the things we want.
Join our WhatsApp community:
You can stay updated on our latest content and learn about our webinars. Our community is
fully private
so that
no one
, other than the admin, can see your name or number. Also, we will not spam you.
Prioritizing your spending buckets
Pay-yourself-first says Expenses = Income - Investments, i.e. spend after you have invested. To reach this state, you need to sit down with your family and decide your spending priorities. It essentially means having a similar conversation like setting financial goals.
Big-ticket items
Housing costs and vehicles are the most significant line items in any household budget. However, over-spending on home loan and car EMIs can divert money from other goals significantly. This is where prioritization comes in. You and your family need to decide on your primary lifestyle:
Case 1: a small rented apartment in a high-cost location, short commutes, premium schooling, small car or public transport, regular long-weekend vacations
Case 2: a large house in a low-cost suburb with more peaceful surroundings, a big family car, one extensive foreign tour every couple of years
The options above will not only require spending different amounts of money every month but will create different types of memories and experiences. It is up to you to choose which one you prefer.
Smaller items
These items are more frequent but tend to add up over time. This is called the Latte Factor.
The Latte Factor was popularized by author David Bach. The concept is simple. Small amounts of money spent on a regular basis cost us far more than we can imagine - [Source: Forbes.com: 'https://www.forbes.com/sites/robertberger/2017/05/27/the-latte-factor-7-key-lessons-we-can-learn-from-a-cup-of-coffee/']
It would help if you prioritize your spending on discretionary items like this:
do you care about gadgets vs eating out
do you want to spend more on shopping for clothes vs movies
or any other combination that you want
This way, you can spend more money on what you care about and cut down on those items you do not.
Structuring the household budget via priorities
Once your goals and spending priorities are clear, you can then structure your budget so that you can now spend money on what matters to you the most. This is the definition of guilt-free spending.
pie title Income "X:retirement" : 30 "Y:guilt-free" : 30 "Z:big-ticket" : 40
X: amount to be saved for retirement
Y: amount spent for guilt-free expenses
Z: amount to be saved for other goals and paid as EMI for home/car/personal loan/credit card
A worked out example
Line items in the budget:
Retirement goal: 30% of income
Big-ticket: rent on 2 BHK near the office, child's schooling, college fund: 40% of income
Guilt-free spending: mandatory monthly expenses, EMI on ten lakh car loan, vacation fund, entertainment, gadget fund: 30% of income
Since the spending happens after retirement and children's education goals, you can spend this money without worry that you will not meet their future goals.
To reach this state, you need to
If too many choices and confusing terminology is stopping you, go through this post on starting with goal-based investing to get started immediately.
What's next? You can join our WhatsApp community
You can stay updated on our latest content and learn about our webinars. Our community is fully private so that no one, other than the admin, can see your name or number. Also, we will not spam you.


Discover an article from the archives
Worked out case studies for goal-based investing
This article shows how a young just-married couple can invest for future goals using the Arthgyaan goal-based investing tool.

Did you welcome a bundle of joy in your 40s? This article will discuss ways of planning the child's (and your's financial future)

This article shows how a very typical salaried couple with one child can invest for future goals using the Arthgyaan goal-based investing tool.
Previous and next articles: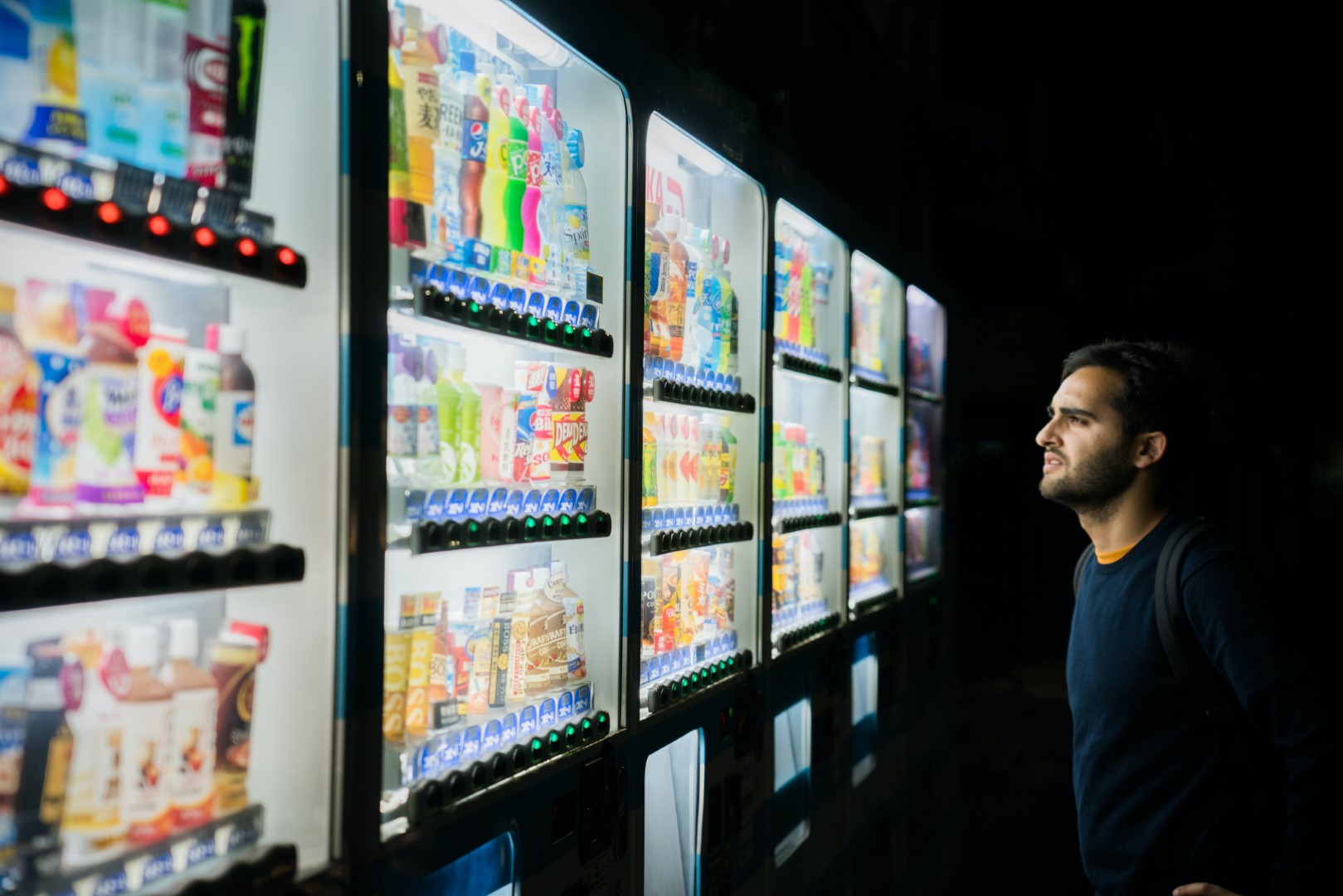 Set Goals
Portfolio Construction
How Goal-based investing helps you to cut through the clutter and lets you get started with investing
This post is targeted towards investors facing too many choices in funds, stocks, and insurance policies, making it difficult to get started.
Published: 14 September 2021
7 MIN READ
---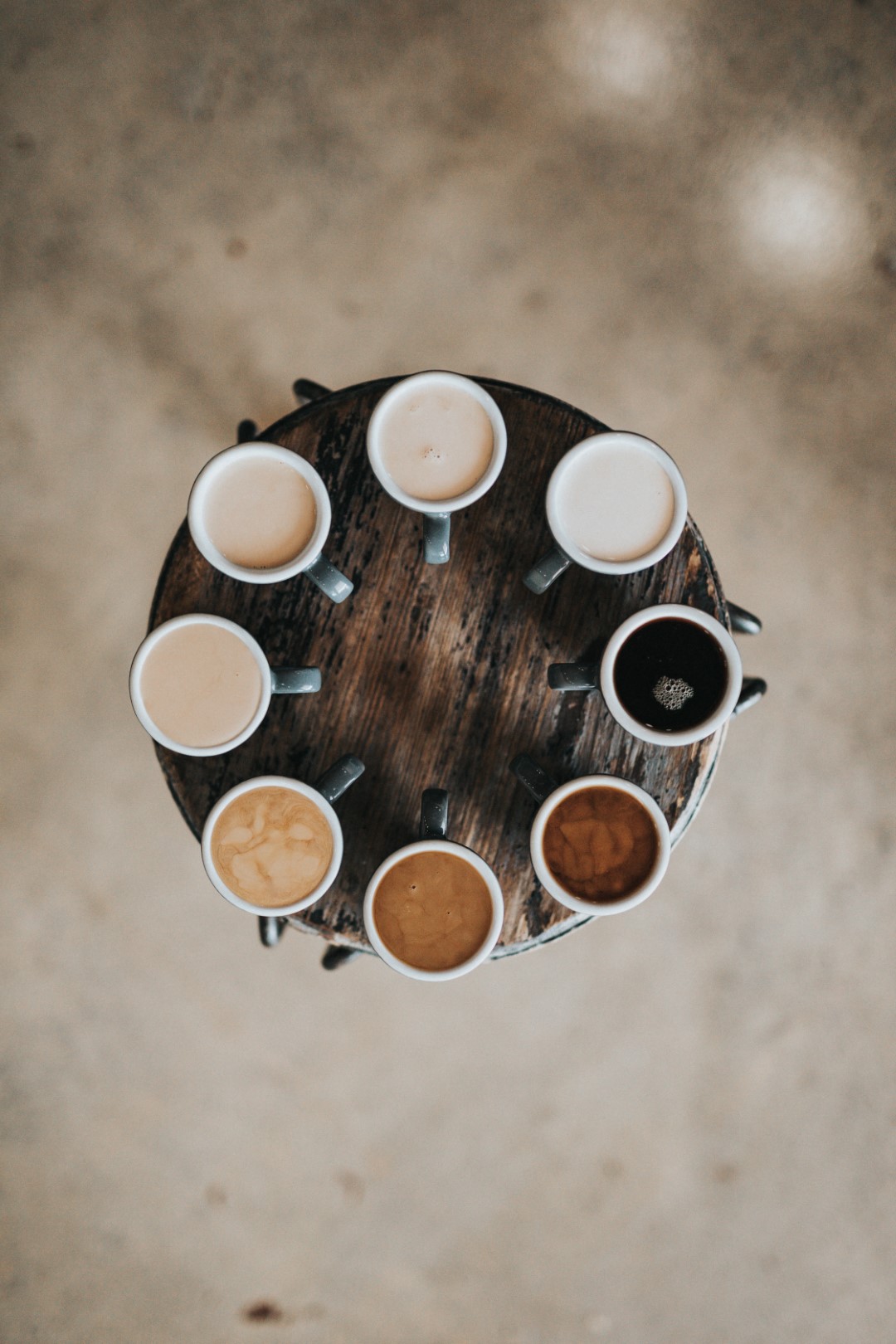 Set Goals
Asset Allocation
What should be my mix of MF, Stocks, Gold, NPS, FD, PPF and ELSS if I want to invest 50k per month?
This post is targeted at investors looking at distributing their investments in the usual products available in the market.
Published: 21 September 2021
14 MIN READ
---
Latest articles: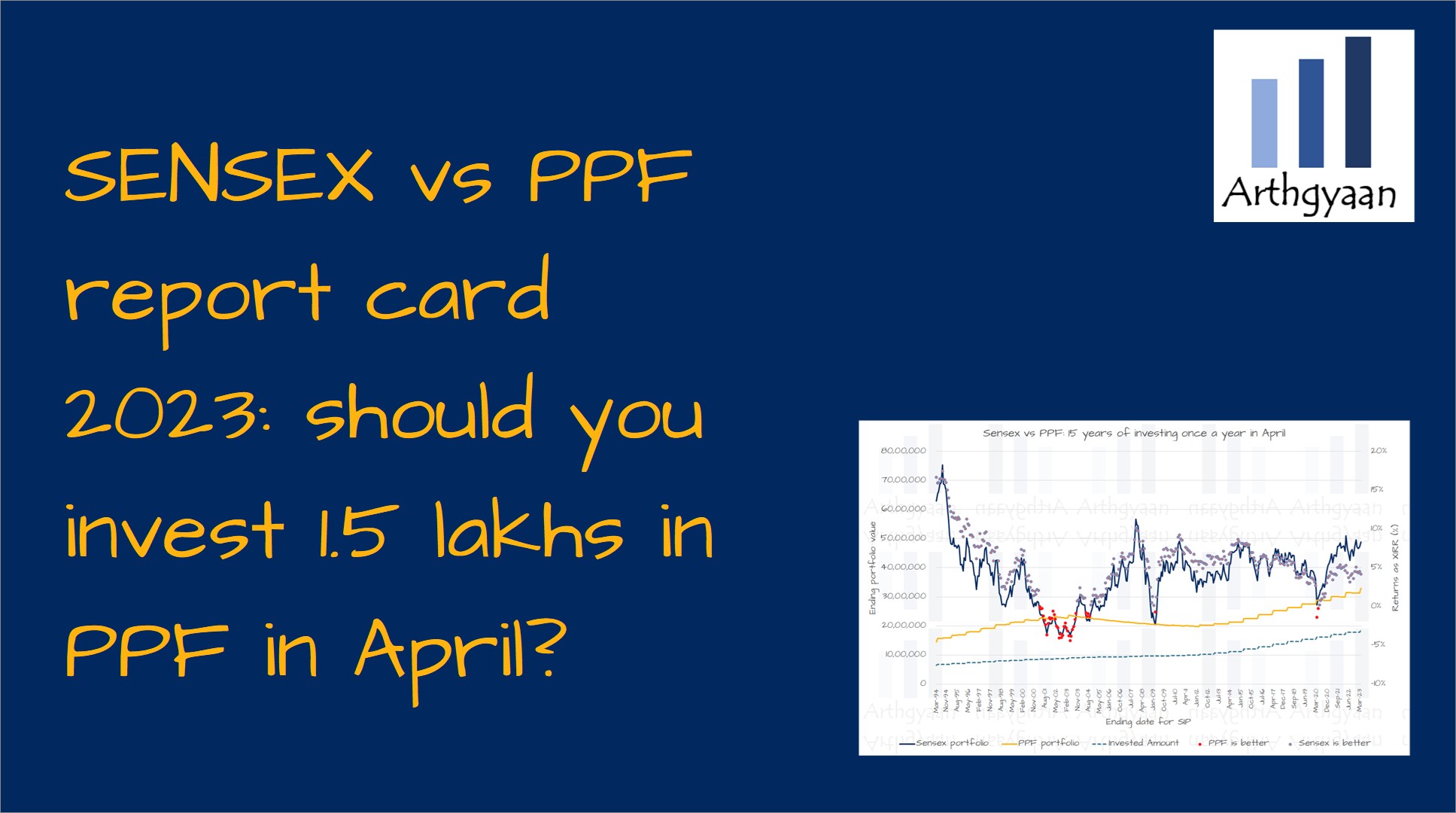 Choosing Investments
SENSEX vs PPF report card 2023: should you invest 1.5 lakhs in PPF in April?
This article compares how the PPF has performed against the SENSEX since 1979 to help investors decide if they should invest a lump sum in PPF in April 2023.
Published: 2 April 2023
5 MIN READ
---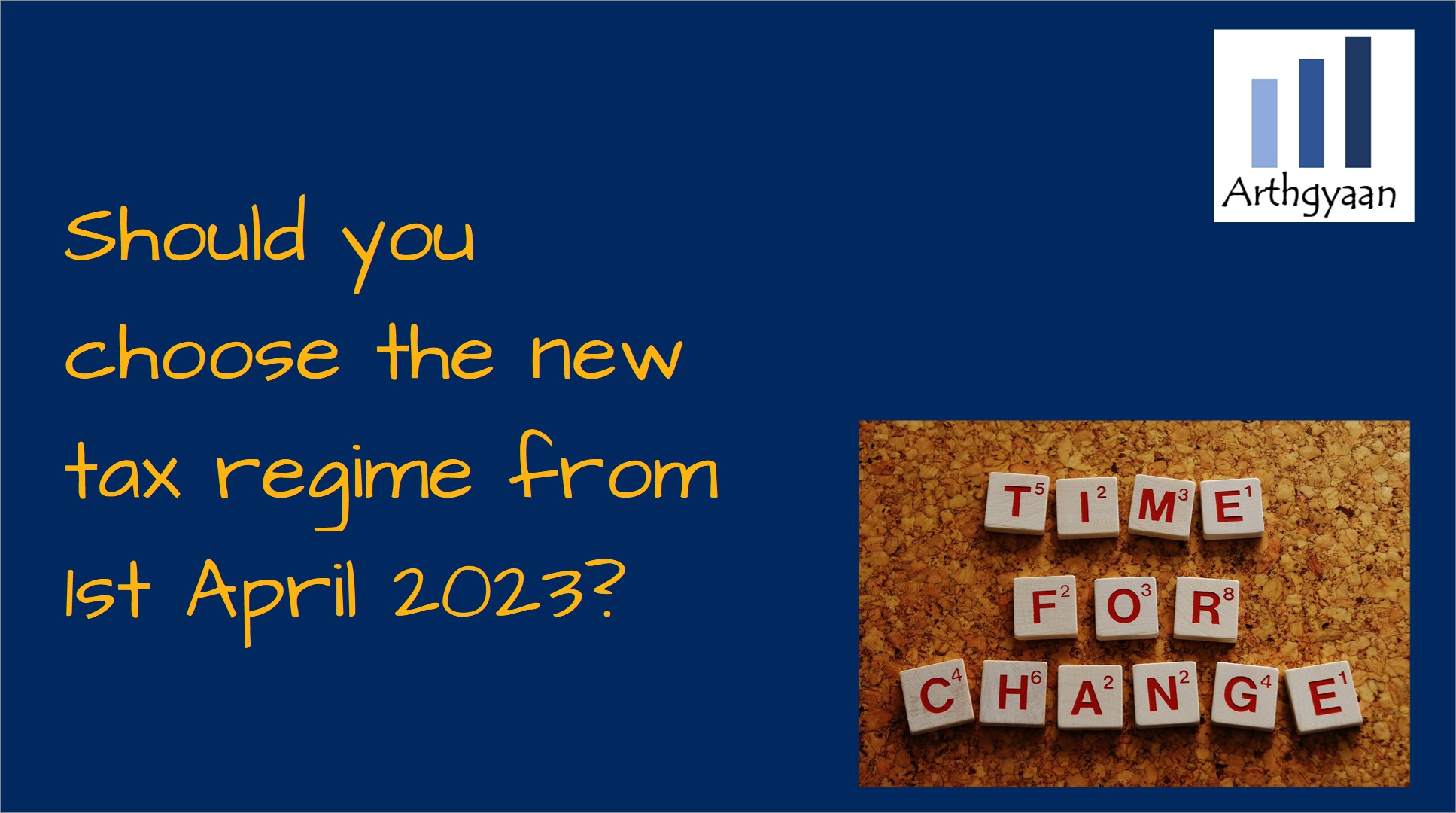 Tax
Calculator
Should you choose the new tax regime from 1st April 2023?
This article describes how to use the Arthgyaan goal-based investing tool as a calculator to determine if switching to the New Tax Regime makes sense.
Published: 1 April 2023
4 MIN READ
---
Topics you will like:
Asset Allocation (19) Basics (8) Behaviour (10) Budgeting (10) Calculator (15) Case Study (3) Children (11) Choosing Investments (32) FAQ (4) FIRE (11) Gold (6) Health Insurance (4) House Purchase (14) Insurance (14) International Investing (8) Life Stages (2) Loans (9) Market Movements (10) Mutual Funds (25) NPS (5) NRI (5) News (6) Pension (6) Portfolio Construction (42) Portfolio Review (24) Real Estate (4) Retirement (33) Review (11) Risk (6) Safe Withdrawal Rate (5) Set Goals (26) Step by step (9) Tax (22)

Next steps:


1. Email me with any questions.

2. Use our goal-based investing template to prepare a financial plan for yourself
OR
use this quick and fast online calculator to find out the SIP amount and asset allocation for your goals.



Don't forget to share this article on WhatsApp or Twitter or post this to Facebook.

Discuss this post with us via Facebook or get regular bite-sized updates on Twitter.

More posts...


Disclaimer: Content on this site is for educational purpose only and is not financial advice. Nothing on this site should be construed as an offer or recommendation to buy/sell any financial product or service. Please consult a registered investment advisor before making any investments.

This post titled How Goal-based investing lets you do guilt-free spending first appeared on 15 Sep 2021 at https://arthgyaan.com


We are currently at 241 posts and growing fast. Search this site: Copyright © 2021-2023 Arthgyaan.com. All rights reserved.

---