What are the best target maturity debt funds in 2023?


Posted on 01 Feb 2023
Author: Sayan Sircar


5 mins read


Get new post notifications on WhatsApp!



This article gives you the latest view on target maturity debt funds for investors in 2023.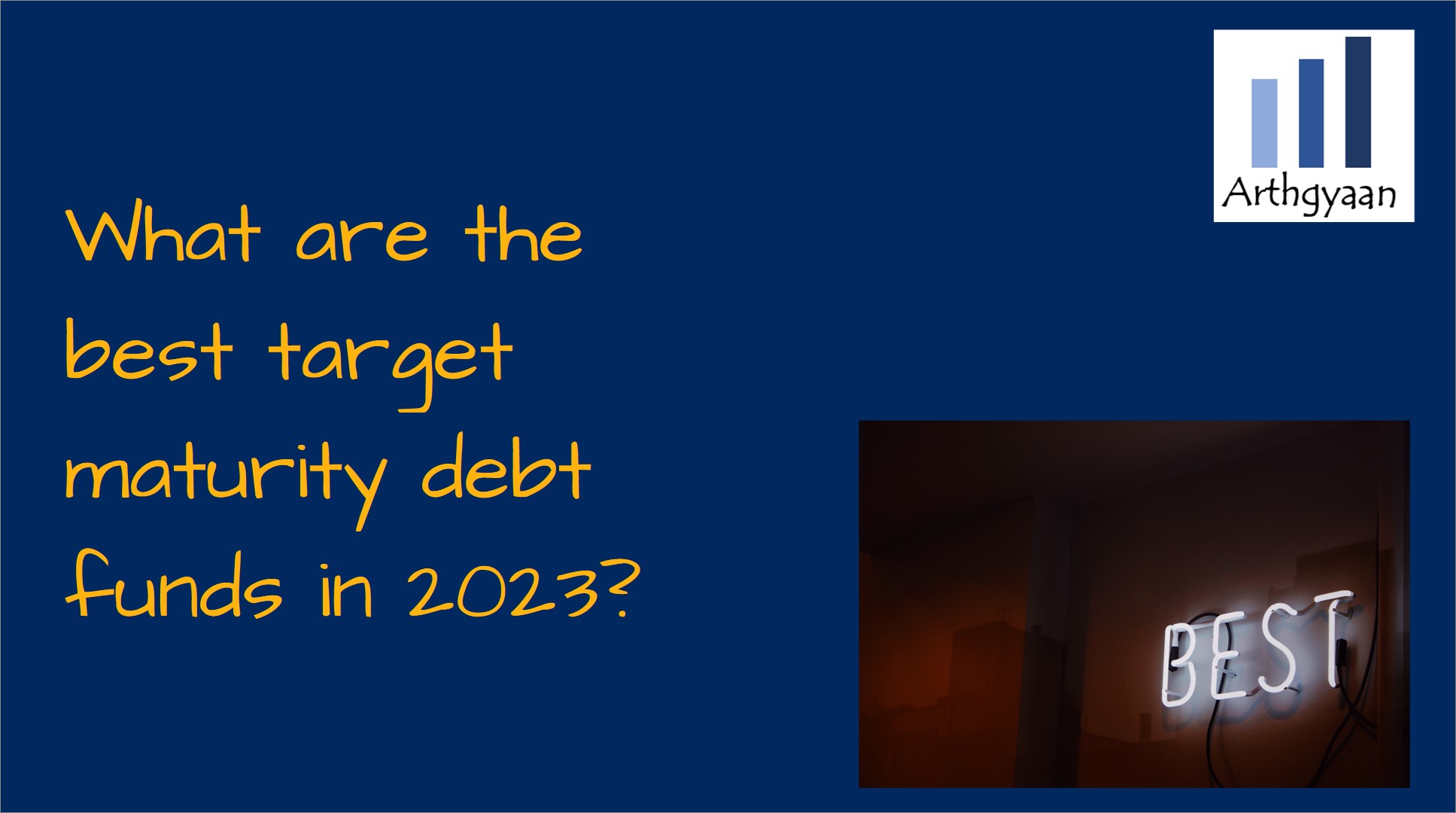 Originally published: 1-Feb-2023
Updated: 16-Apr-2023 - latest funds and YTMs added
📚 Topics covered:
What are target maturity debt funds?
Target maturity debt fund (TMDF) is a debt mutual fund that matures, like an FD, on a particular date. The portfolio of these funds, based on the fund mandate, is a mix of one or more of the following types of bonds:
gilt bonds: these are issued by RBI and are for the central government
SDL bonds: these are issued by the individual state government to fund various projects and other purposes
CPSE and PSU bonds: bonds used by either PSU or CPSE companies
In most cases, the funds are benchmarked against a bond index launched by an index provider like Crisil, NSE or others and are run in a passive fashion. These funds are launched in three formats:
ETF tracking the index
Fund of fund (FoF) investing in the ETF
Index fund tracking the index
Using data from Valueresearchonline and AMC websites, we see that the average maturity of the bonds in the portfolio is very close to the residual time to maturity of the bonds. This is by design since the TMDF buys bonds that mature just before the fund's maturity date. Therefore, this portfolio structure clarifies the actual yield (measured by Yield To Maturity or YTM minus the expenses TER) the investor is expected to get for every investment made in the fund, given that the bonds are held until maturity.
Related:
Who should invest in target maturity debt funds?
Join the Arthgyaan WhatsApp community:
You can stay updated on our latest content and learn about our webinars. Our community is
fully private
so that
no one
, other than the admin, can see your name or number. Also, we will not spam you.
Steps to invest in target maturity debt funds
Determine when you need the money
Using the SMART framework for goal-setting when we need to spend money is one of the essential inputs to the investment process. The output is the goal horizon. For example, suppose you are in January 2023, and the horizon is 5 years. In that case, you need to spend the money in January 2028.
Match the maturity date of the fund with the horizon
Once you know the date, look at the table below and choose a fund that matures just before, say 1-3 months of the goal maturity. In this case, we can see that there is a fund maturing in December 2027.
How much return to expect?
The Yield To Maturity (YTM) of the fund indicates the expected returns for the investment you are making today. This point is essential. The return will differ if you invest the next month since the YTM changes daily. But for today's investment, a good predictor of the return over the entire holding period will be:
Adjusted Yield = Yield to Maturity - Fund Expenses
The Adjusted Yield is the last column of the table or can be seen in the chart below: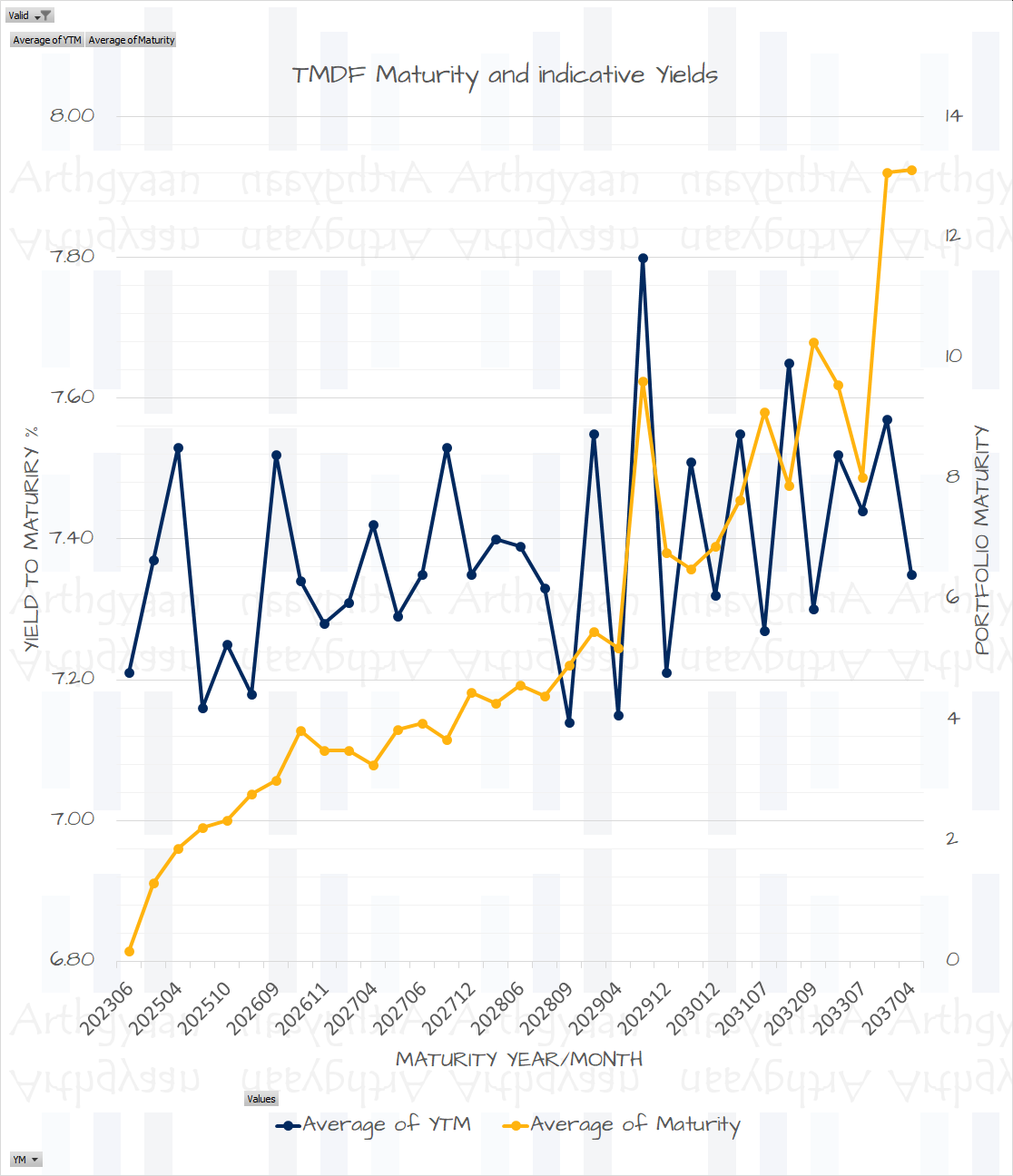 What else should you check before investing?
Investors should check the suitability profile in the section below. These funds are not FD replacements.
Suitability for investors
These funds are suitable for investors under certain conditions and investors need to be extremely clear on their requirements and expectations.
A general primer on choosing debt mutual funds is provided here: How to choose a debt mutual fund?.
Who should invest in these funds
Investors should invest if:
they know that these funds are not an FD replacement
they need the money for a goal immediately after the fund maturity date
they intend to hold the fund to maturity. Exiting in the middle may provide unpredictable results
they are looking for passively managed debt investments at low cost
they understand that the returns can fluctuate even though the bonds do not have credit risk
Who should not invest in these funds
Investors should not invest if:
they tend to SIP and forget instead of reviewing and rebalancing: Are your investments on track for your goals?
they choose debt funds based on historical returns. The expected returns will depend on the YTM of the portfolio and not what they returned in the past
they do not have experience in investing in long-duration bonds and have not witnessed fluctuations due to interest rate fluctuations and liquidity events like March 2020
As per the new tax law change, units purchased in these funds, along with several other categories of non-Indian-equity funds, after 1st-Apr-2023 are no longer eligible for 20%-post-indexation benefit. You can read more here: What should debt, international and gold mutual fund investors do now that these funds are taxable at slab rate?.
What's next? You can join the Arthgyaan WhatsApp community
You can stay updated on our latest content and learn about our webinars. Our community is fully private so that no one, other than the admin, can see your name or number. Also, we will not spam you.


If you liked this article, please leave us a rating
The following button will take you to Trustpilot:


Discover an article from the archives
Worked out case studies for goal-based investing
Previous and next articles: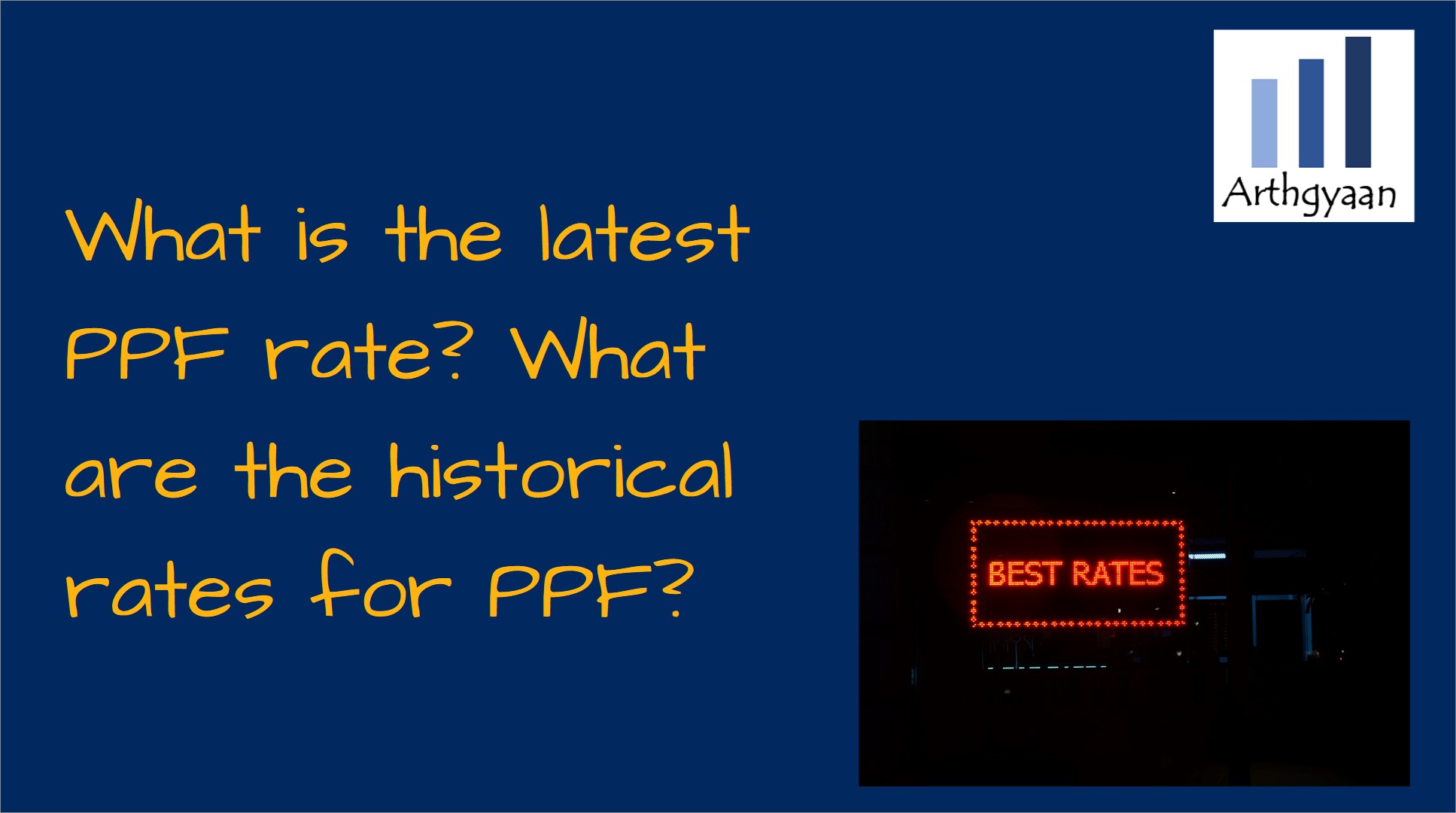 Choosing Investments
What is the latest PPF rate? What are the historical rates for PPF?
This article gives you the current and historical interest rates for PPF so that you can decide if investing in PPF is the right option for your portfolio.
Published: 30 January 2023
5 MIN READ
---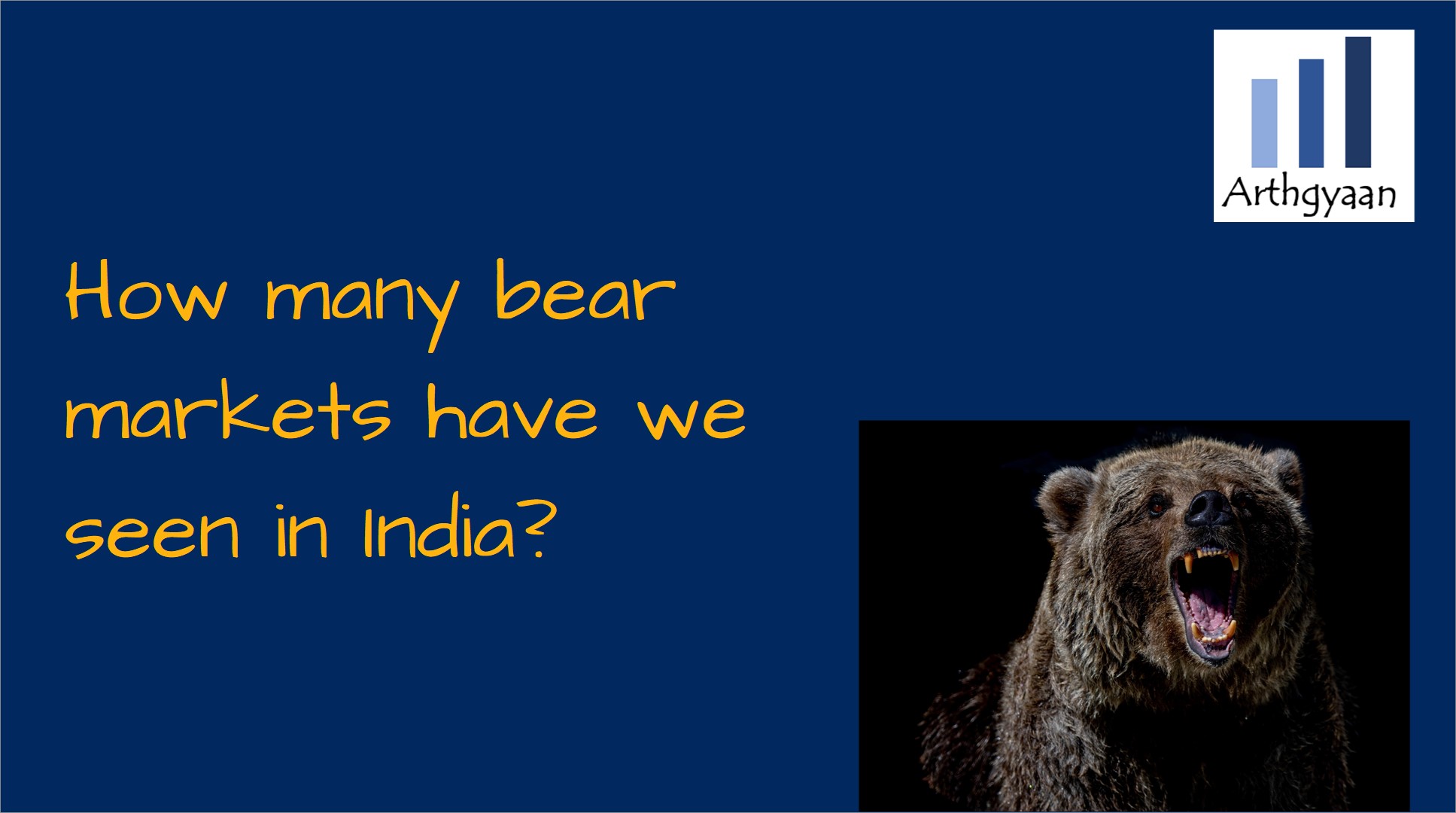 Market Movements
How many bear markets have we seen in India?
This article gives you a brief history of bear markets in India, where the stock market has fallen by 20% or more and has taken some time to recover.
Published: 5 February 2023
3 MIN READ
---
Latest articles: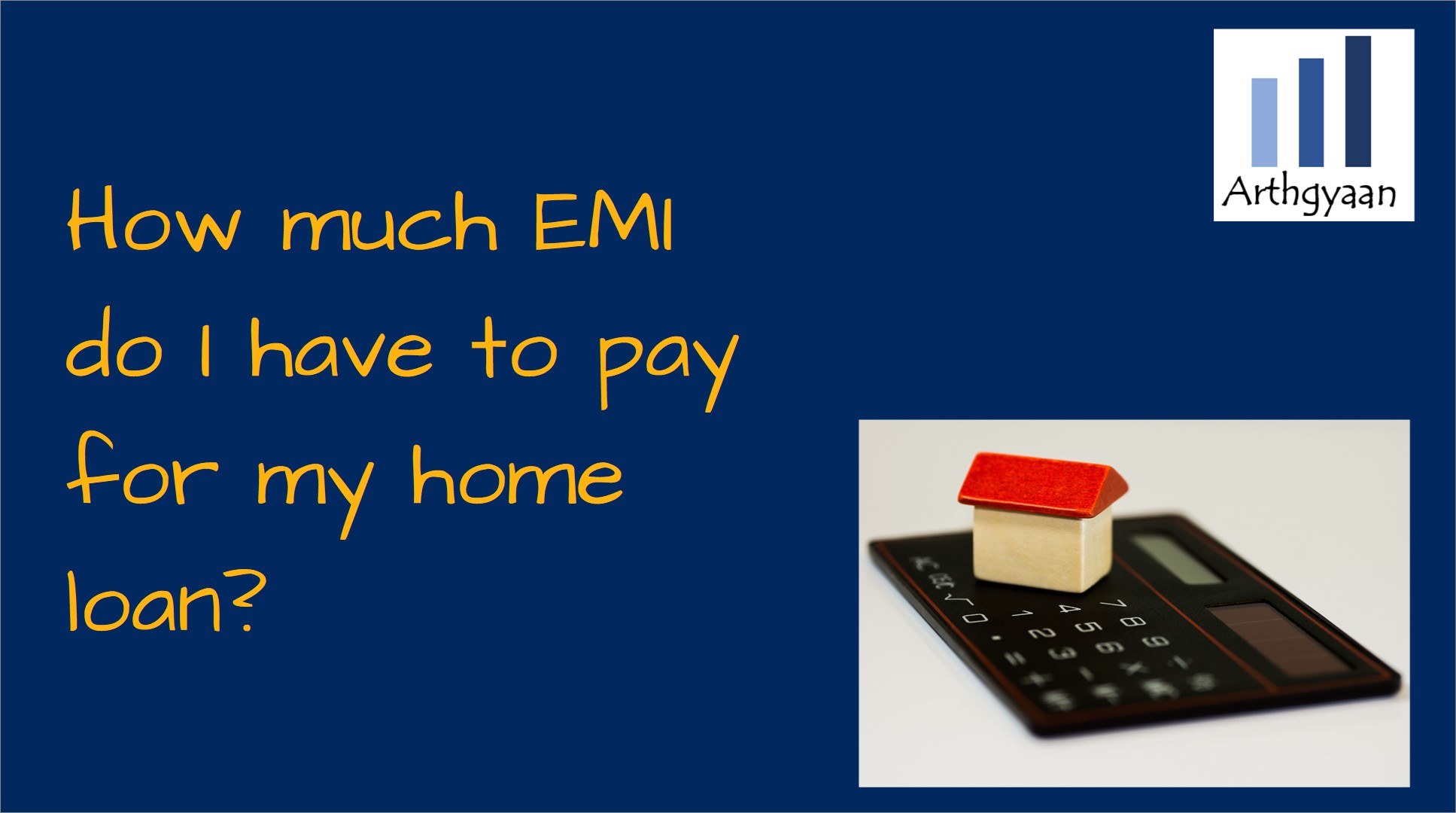 House Purchase
How much EMI do I have to pay for my home loan?
This article shows a handy ready reckoner for home loan EMI amounts for all tenures and interest rates along with the amount of principal and interest to be paid.
Published: 29 September 2023
1 MIN READ
---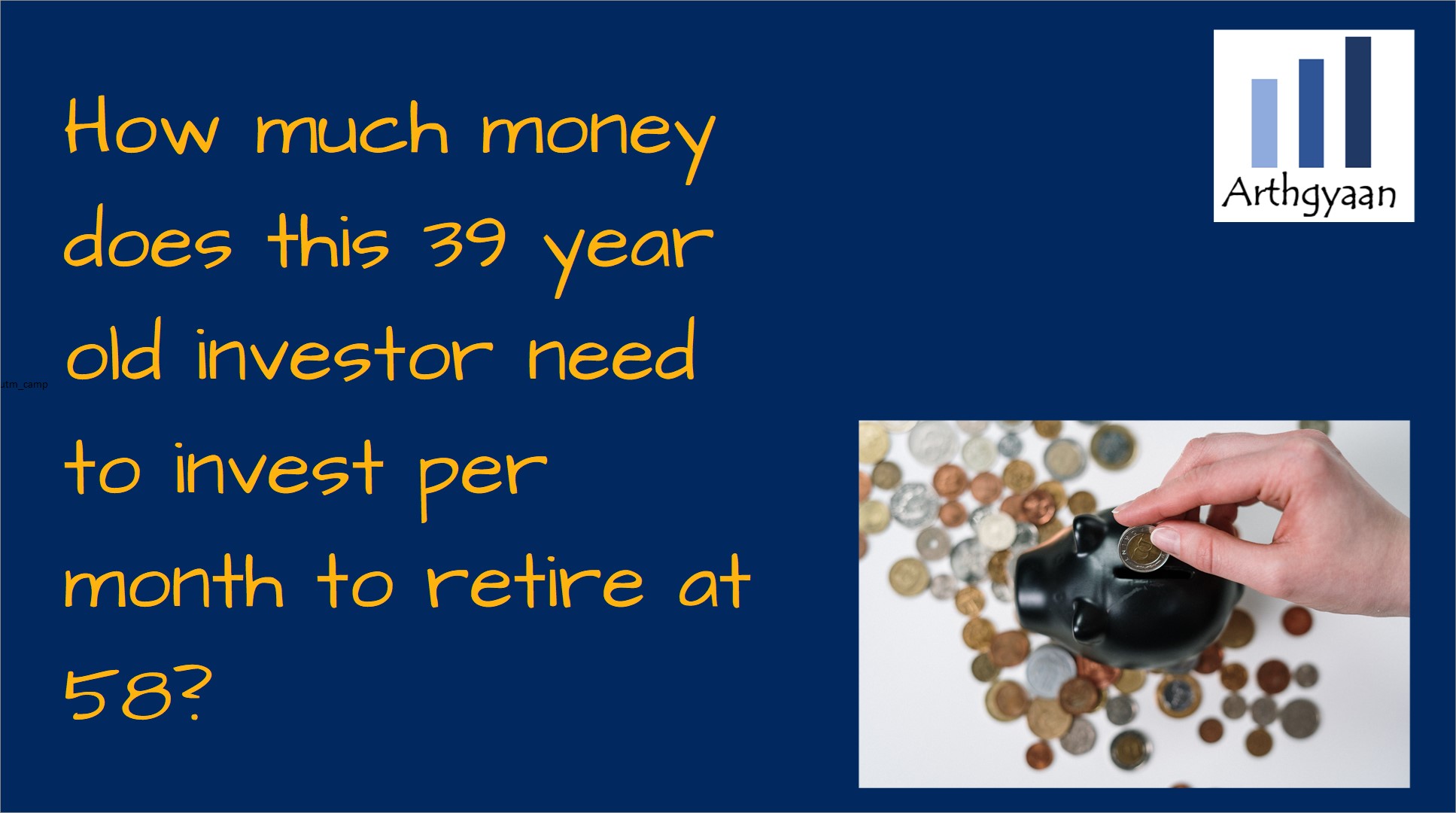 Retirement
Reader Questions
How much money does this 39 year old investor need to invest per month to retire at 58?
A quick retirement calculation for a reader query who has a good amount of corpus already saved for retirement.
Published: 27 September 2023
7 MIN READ
---
Topics you will like:
Asset Allocation (20) Basics (8) Behaviour (10) Budgeting (11) Calculator (17) Case Study (6) Children (12) Choosing Investments (38) FAQ (6) FIRE (13) Gold (11) Health Insurance (4) House Purchase (17) Insurance (15) International Investing (10) Life Stages (2) Loans (9) Market Movements (13) Mutual Funds (29) NPS (6) NRI (13) News (9) Pension (8) Portfolio Construction (46) Portfolio Review (27) Reader Questions (6) Real Estate (6) Retirement (36) Review (12) Risk (6) Safe Withdrawal Rate (5) Set Goals (27) Step by step (14) Tax (37)

Next steps:


1. Email me with any questions.

2. Use our goal-based investing template to prepare a financial plan for yourself
OR
use this quick and fast online calculator to find out the SIP amount and asset allocation for your goals.



Don't forget to share this article on WhatsApp or Twitter or post this to Facebook.

Discuss this post with us via Facebook or get regular bite-sized updates on Twitter.

More posts...


Disclaimer: Content on this site is for educational purpose only and is not financial advice. Nothing on this site should be construed as an offer or recommendation to buy/sell any financial product or service. Please consult a registered investment advisor before making any investments.

This post titled What are the best target maturity debt funds in 2023? first appeared on 01 Feb 2023 at https://arthgyaan.com


We are currently at 299 posts and growing fast. Search this site: Copyright © 2021-2023 Arthgyaan.com. All rights reserved.

---