Do you need to pay for children's education or marriage?


08 Aug 2021 - Contact Sayan Sircar


7 mins read





This post describes a guilt-free way to prioritize goals for children (education/marriage) over our own retirement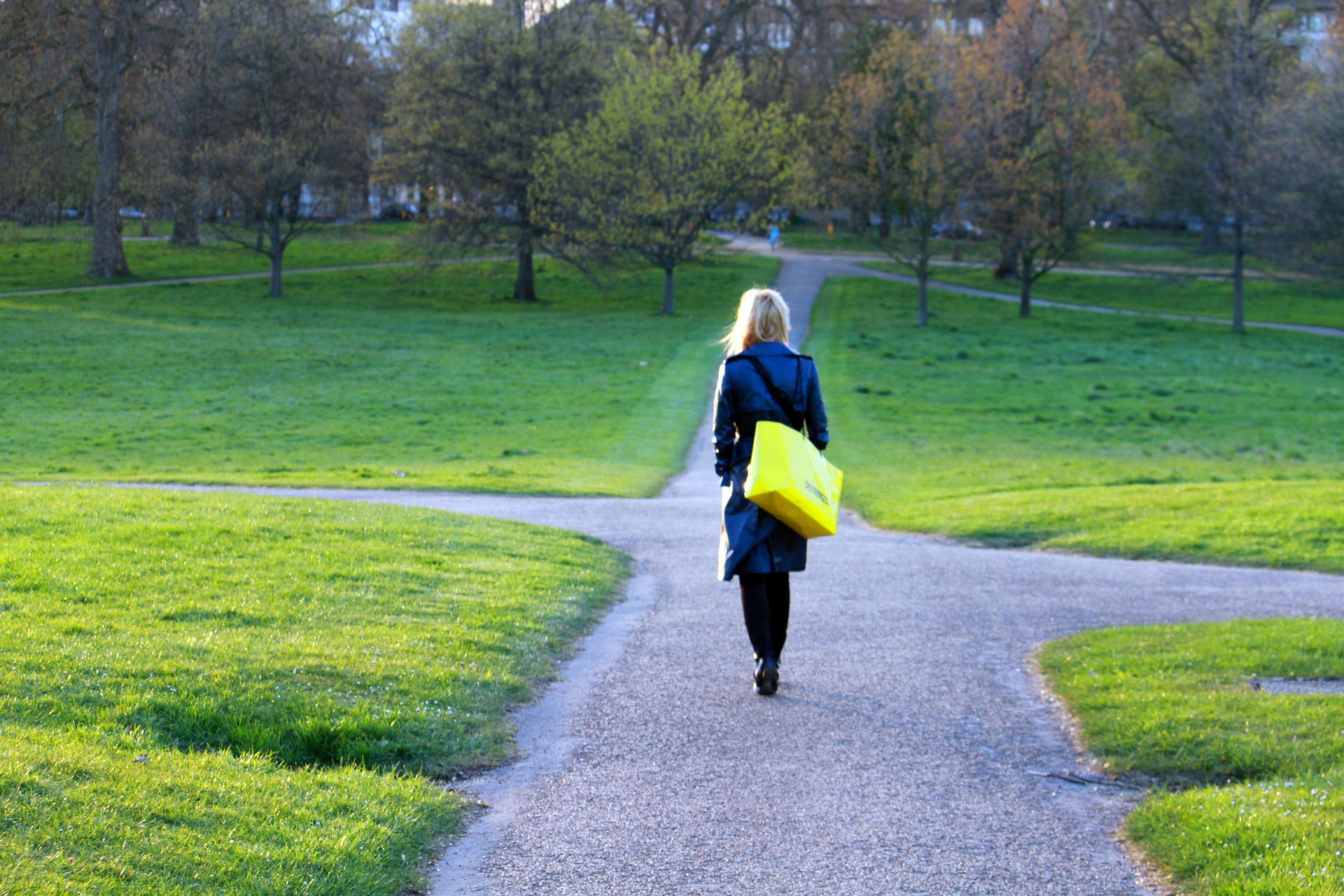 Table of Contents
Introduction
Every parent considers children's education to be their most important financial goal. After all, a degree from a prestigious institute like IIT, IIM, AIIMS, Oxbridge or MIT opens up unlimited opportunities. Similarly, a child may wish to pursue a career in arts, music, theatre, science or commerce from any global university or school of repute.
The common thread in all these courses is high course and living fees. The parent needs to invest in advance to reach the necessary corpus. This requirement leads to a question of prioritization vs other financial goals like retirement. Additionally, parents typically wish to pay for a lavish wedding for their children, further stretching the investment needed every month.
This post describes various alternatives in prioritizing investments in these three different goals: retirement, education and marriage to help parents make the right decisions for their families.
Saving for typical goals
As discussed in this post, spending the equivalent of ₹ 1 lakh/month in retirement starting 20 years from now needs a SIP of 1,38,327/month.
Similarly, saving ₹ one crore in 10 years, in time for the child's education needs SIP of ₹ 56,710/month. The same post shows that saving ₹ 50 lakhs in 20 years, in time for the wedding, needs a SIP of ₹ 8,089/month.
These three SIP amounts add up to over ₹ two lakhs/month. The challenge is to manage these goals if only ₹ 1.5 lakhs/month, for example, is available for investing.
The need to prioritize retirement first
Investing for retirement is usually a substantial component during goal-based investing due to:
longevity risk or the risk of outliving the corpus saved for retirement due to rising life spans
unpredictability of expenses: healthcare emergencies is an appropriate example of this
the role of inflation in progressively reducing the quality of life: ₹ 1 lakh/month is worth only ₹ 50,000 in 10 years and ₹25,000 in 20 years
The hard reality is that you cannot take a loan for your retirement expenses. Every expense has to come from some form of asset you own: retirement corpus, annuities, second house giving rent or reverse mortgage from the primary residence. Beyond this, there is no other source of money beyond depending upon relatives and children.
---
Our new Goal-based investing tool will help you to create and manage all of your goals in one place. Click the image below to get access:

---
Arthgyaan creates a system for reaching your financial goals by sharing simple, actionable advice backed by research and analysis.

Your email address will not be shared with anyone and you can unsubscribe anytime.
---
The benefits in saving for children's education
A college degree that leads to a job, in the simplest form, is the first step in the journey towards economic independence in the traditional way. The bedrock of the career is the education that allows achieving financial freedom. In a certain way, the ROI of education is infinite since it is an investment for creating an economic asset.
Here we are making an implicit assumption that the course is worthwhile for earning potential from a suitable college. Otherwise, it may be wasteful to spend a lot of money for a degree that may not provide the desired benefit. We need to be mindful of the ROI based on degree cost (both direct and opportunity) vs future earning potential.
Direct cost
Direct cost has multiple components:
Preparing for entrance examination: correspondence and classroom coaching and hostel fees (like IIT preparation in Kota)
Admission cost plus setup cost like a laptop, travel costs (train/flight) to the hostel/institute and hostel-room setup costs
Yearly or semester-wise institute fees
Monthly living expenses plus hostel fees
Miscellaneous items like travel to home town/country, industrial training, job search costs etc.
Opportunity cost
If the child already working in a job and is looking for a masters degree (MBA or MS/PhD), then the foregone salary is the opportunity cost
If there are investments in high return instruments (like stocks in a bull market), then pulling them out will return in loss of potential profits
If the cost of college is coming out of money set aside for other goals or part of the family emergency fund, then pulling it out may not be a good idea in all cases
There are three sources of funding for a college degree:
Parent's wealth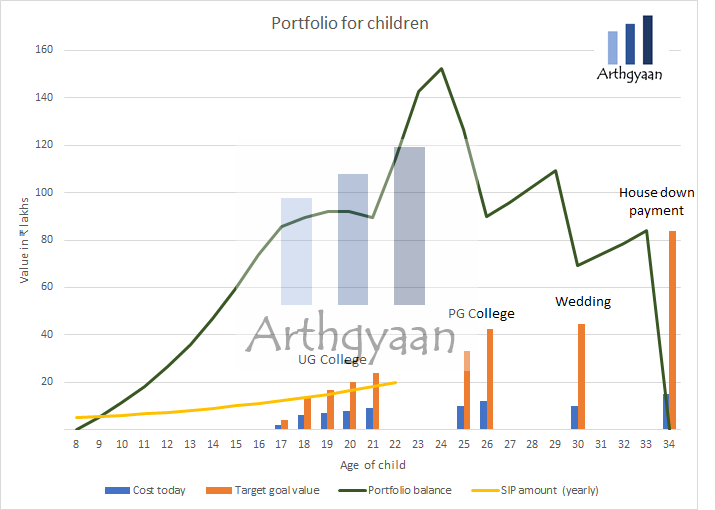 Corpus accumulated via goal-based investing comes under this category.
Scholarships and assistant-ships/grants
There will be various sources of scholarships that will require some ingenuity in digging up. Institutes, corporates, governments and foundations offer scholarships that you need to identify. Do not self-reject by not applying for a scholarship because you feel you do not fit the criteria. Once you get the grant, ensure you meet any ongoing requirement of marks/grades.
Part-time sources of income
Depending on what is allowed by the college, freelancing, tutoring or side jobs can be a source of income. Beyond the traditional jobs typically done by students (e.g. waiters in a US college town), the so-called Creator Economy can be a source of revenue as long as it does not distract from the main objective of getting an education.
Educational loans
Based on the institute/course reputation (like IIT degrees), banks offer collateral-free education loans that are easy to get. Collateral-based loans are also available for education both in India and abroad. Another source for loans is alumni bodies of the institutes or new-age startups that specifically lend to premium college applicants with a joining offer.
Many of these loans offer no or simple interest during the course period and easy repayment terms. Be mindful of balancing the loan amount vs. the future salary potential.
In many cases, depending on the student's temperament, taking an educational loan can instill discipline towards getting the degree. Otherwise, there might be a tendency of taking things easy because of free money.
Parents can prioritize funding for college like this
scholarships and teaching assistant-ship stipends (if allowed)
family funds for the initial setup like flight ticket, laptop etc.
educational loan for the rest as much as possible
any gaps not included in the above has to be plugged from family funds
Once the loan EMI starts, offer to match the EMI on a 100% basis every month directly to the lender. This method has multiple benefits
the student fosters the necessary discipline during the course
the parent discharges any obligation they feel towards their children's education
the loan is paid off quickly with minimal interest hit
this is a leveraged transaction since the upfront cost of education on the family is low, assuming that the loan can be repaid later
Marriage is a special occasion
People level criticisms at marriage related costs like
it is a one-time event and is an expense
most line items in a marriage budget are overpriced (like venue, food, and clothing)
most people will forget the event over time, but the cost impact will be permanent
However, most schools of thought consider marriage a special event that creates a lifetime of memories and experiences.

Spending for marriage can be an exercise in partnership between the parents and the child getting married. The parents contribute towards a base level of expenses. The children pay for whatever extras they desire. The parents can choose the base level as whatever is remaining in the corpus of the parent after they fund the retirement and education goals.

Ultimately, the choice is personal for both the parent and to some extent for the children. There are financial and emotional aspects that cannot be quantified in a spreadsheet but that does not mean that some general thumb rules and optimizations cannot be followed.

If you liked this article, consider subscribing to new posts by email by filling the form below.
Previous and Next articles: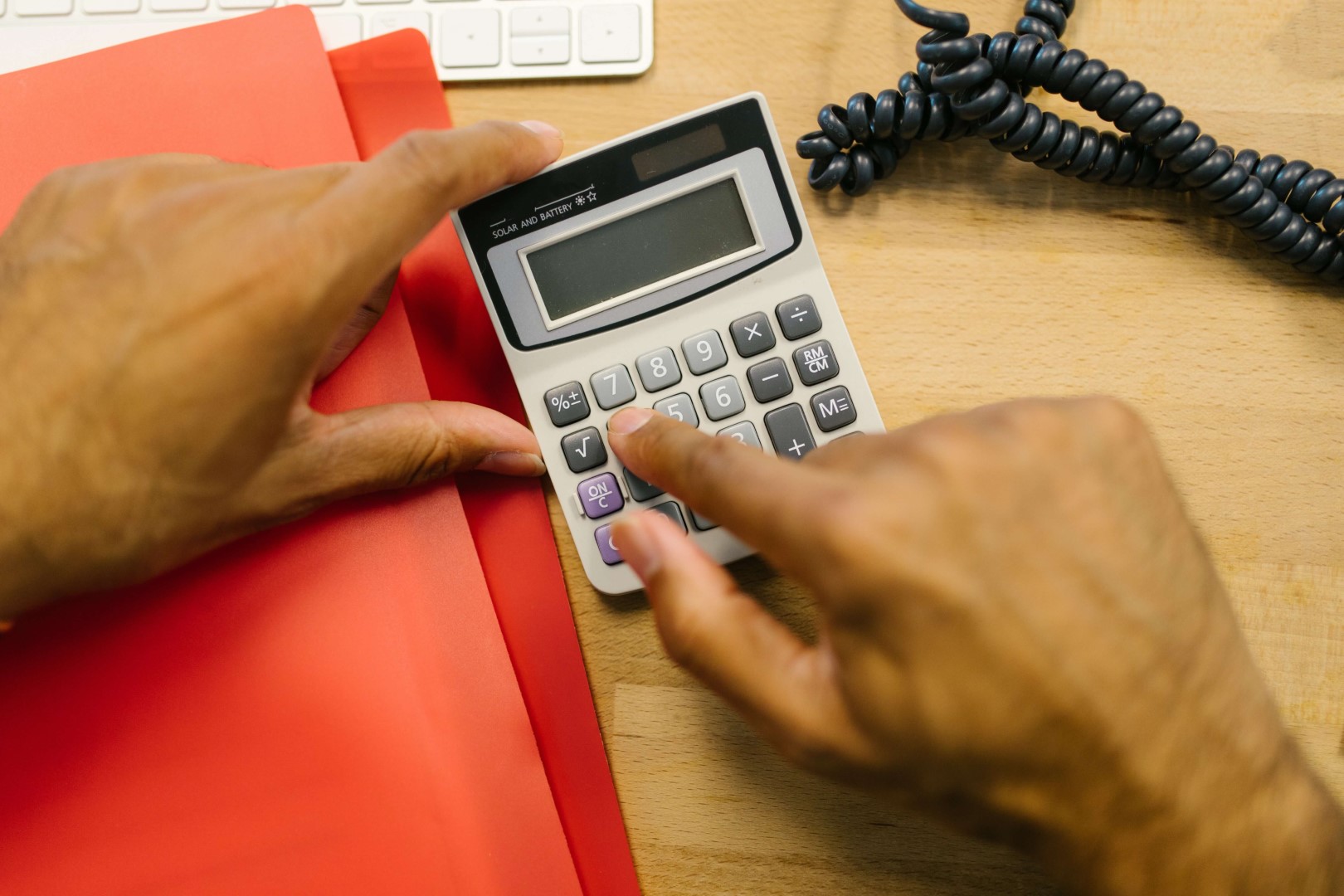 Retirement
How much retirement corpus is enough?
This post stress-tests the corpus accumulated to support your desired post-retirement expenses
Published: 6 August 2021
4 MIN READ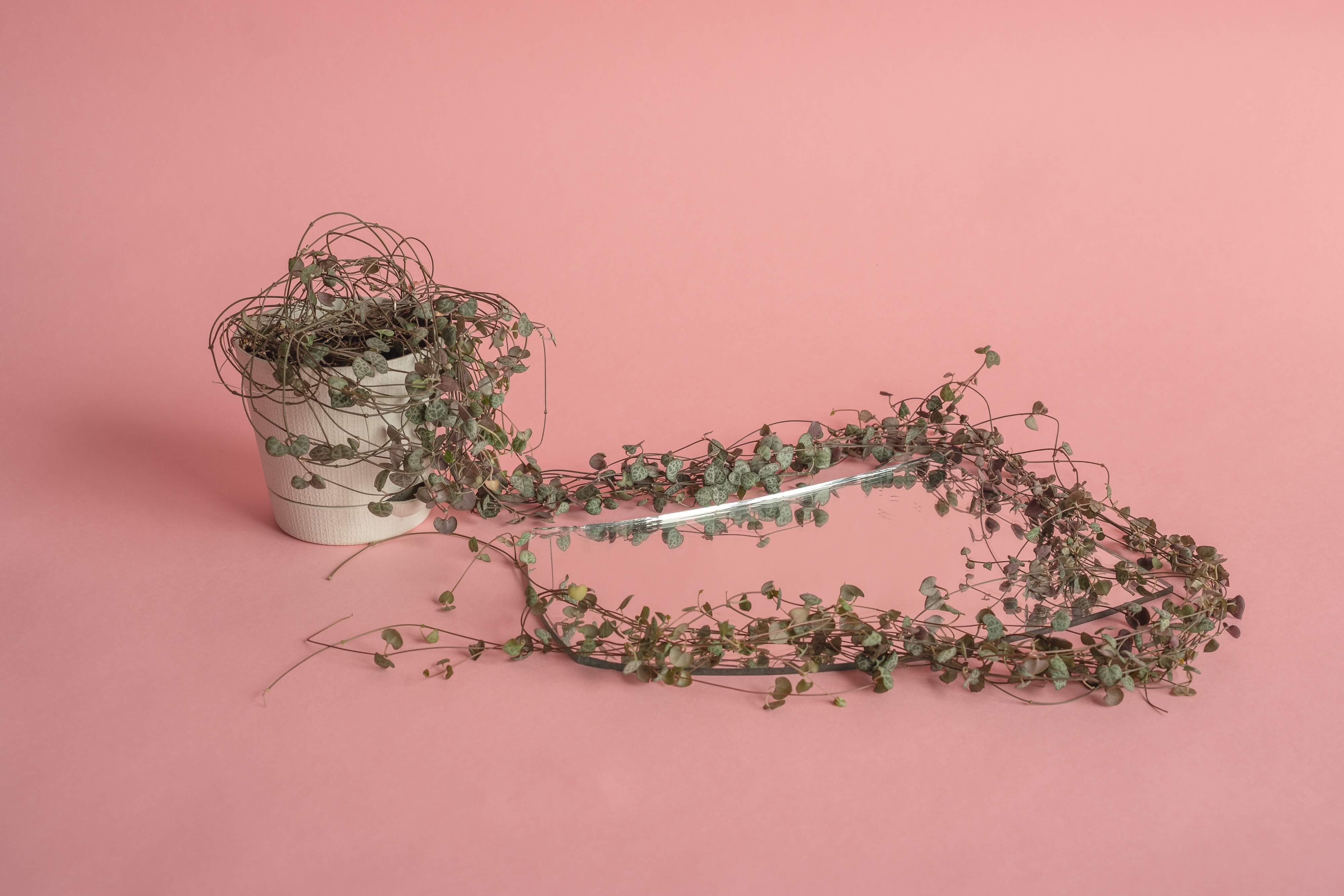 Behaviour
Set Goals
12 mistakes that interrupt compounding: what to do instead
This post is about how to avoid common mistakes that interrupt compounding.
Published: 10 August 2021
10 MIN READ
Latest articles: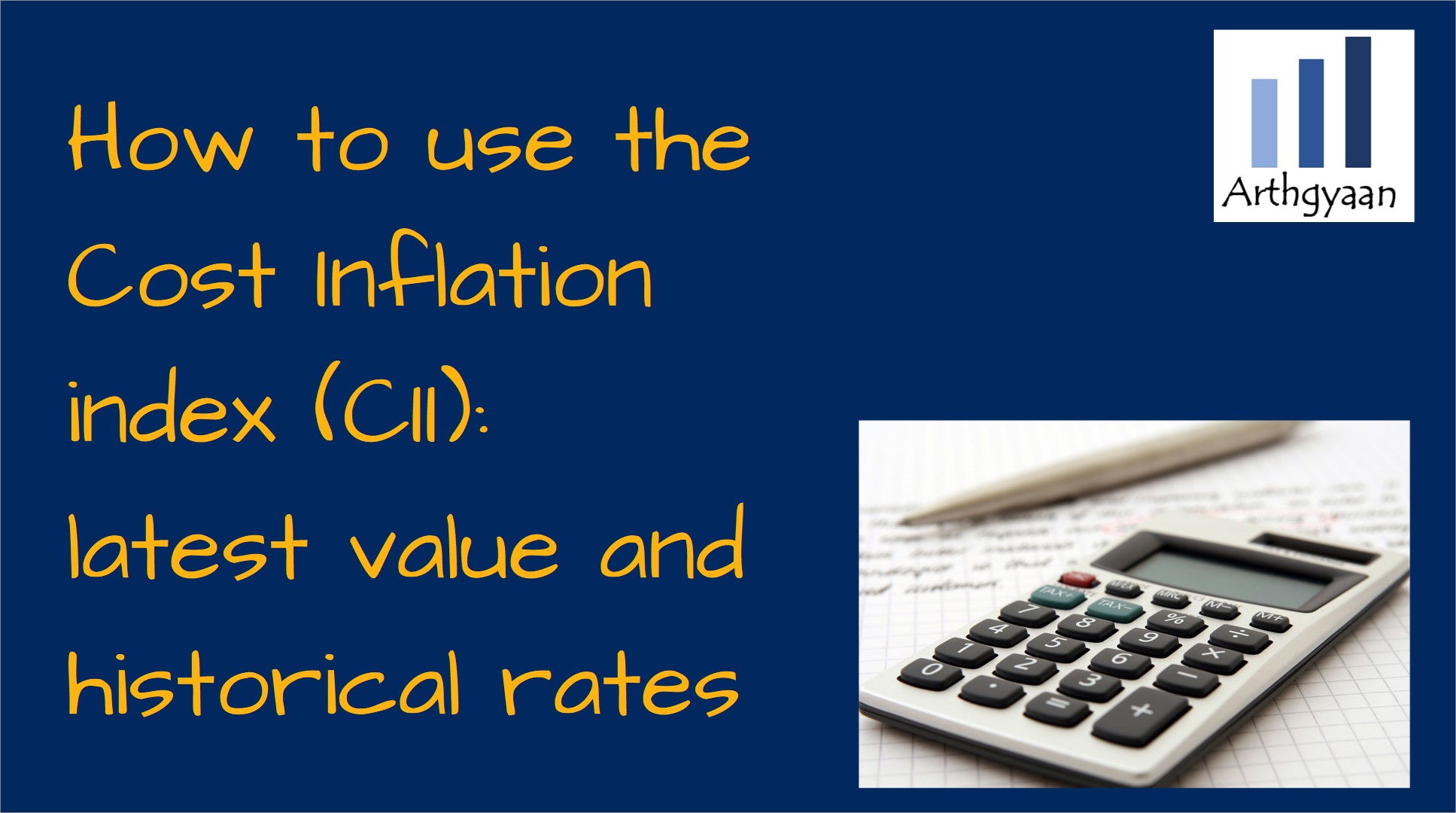 Tax
How to use the Cost Inflation index (CII): latest value and historical rates
This article shows the latest as well CII value and shows you how to use it for calculating capital gains tax.
Published: 29 June 2022
2 MIN READ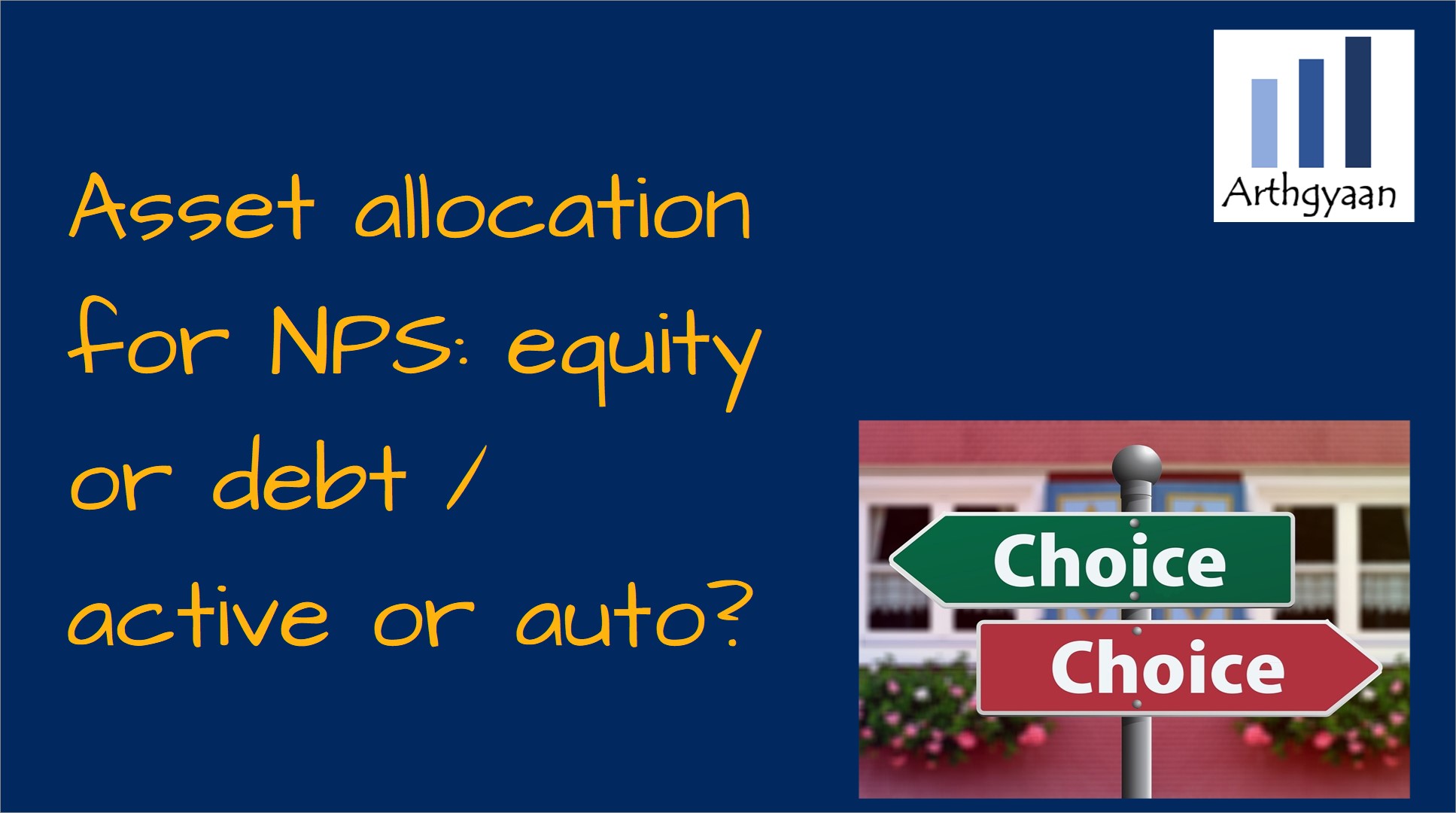 NPS
Retirement
Asset allocation for NPS: equity or debt / active or auto?
This article provides guidance on choosing the right combination of equity and debt along with allocation plan for NPS subscribers.
Published: 22 June 2022
6 MIN READ
Topics you will like:
Asset Allocation (18) Basics (5) Behaviour (10) Budgeting (9) Calculator (10) Children (6) Choosing Investments (24) FAQ (2) FIRE (8) Gold (6) House Purchase (10) Insurance (6) Life Stages (2) Loans (10) NPS (3) NRI (3) News (5) Portfolio Construction (27) Portfolio Review (17) Retirement (20) Review (7) Risk (6) Set Goals (24) Step by step (3) Tax (10)

Next steps:


1. Email me with any questions.

2. Use our goal-based investing template to prepare a financial plan for yourself
OR
use this quick and fast online calculator to find out the SIP amount and asset allocation for your goals.



Don't forget to share this article on WhatsApp or Twitter or post this to Facebook.

Discuss this post with us via Facebook or get regular bite-sized updates on Twitter.

More posts...


Disclaimer: Content on this site is for educational purpose only and is not financial advice. Nothing on this site should be construed as an offer or recommendation to buy/sell any financial product or service. Please consult a registered investment advisor before making any investments.

This post titled Do you need to pay for children's education or marriage? first appeared on 08 Aug 2021 at https://arthgyaan.com


We are currently at 161 posts and growing fast. Search this site: Copyright © 2021-2022 Arthgyaan.com. All rights reserved.