SEBI stops new international MF lumsum investments. What should investors do now?


Posted on 31 Jan 2022
Author: Sayan Sircar


5 mins read





Post Motilal Oswal stopping lump sums in its international funds, other AMCs will stop taking international fund investments from 2-Feb-2022.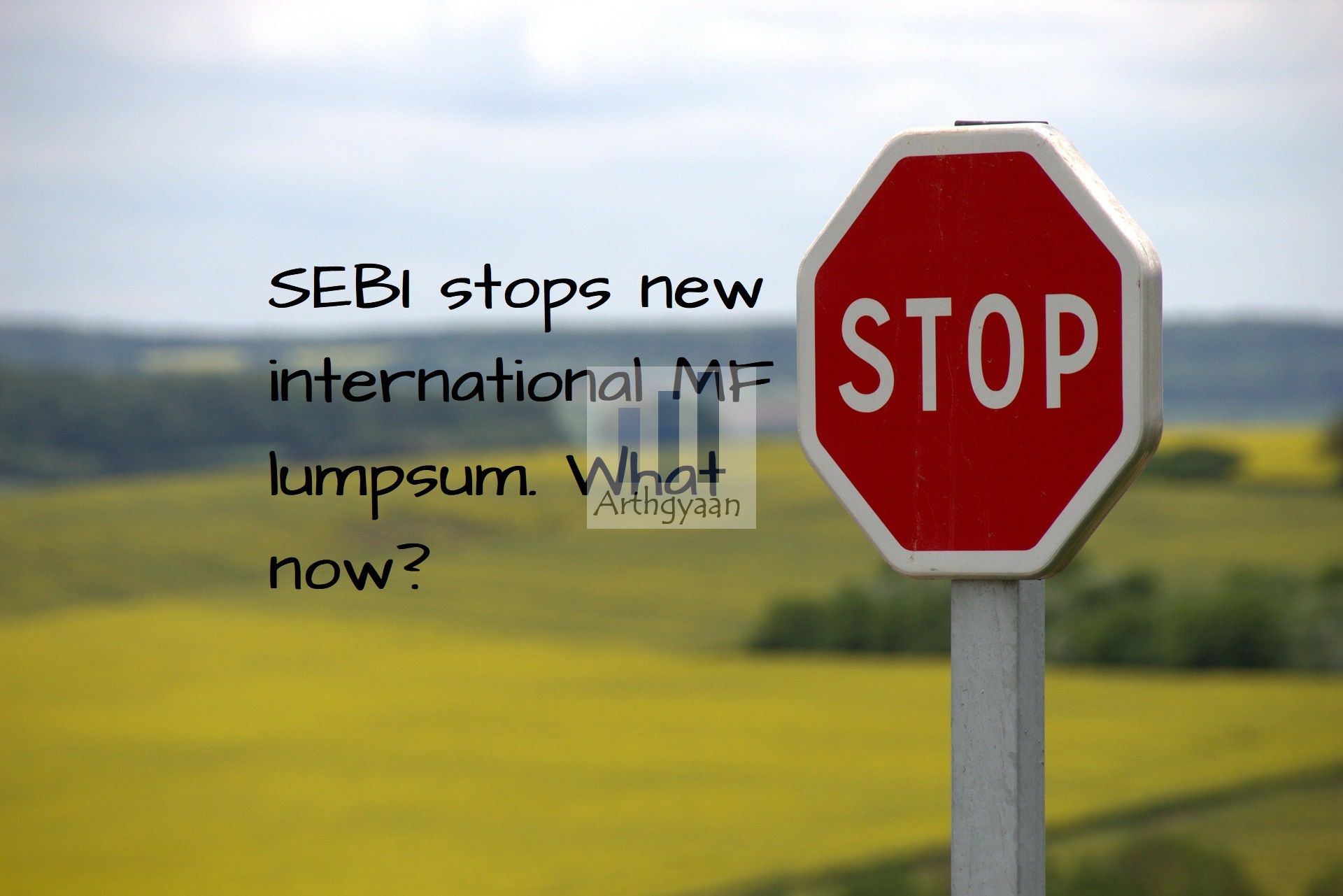 📚 Topics covered:
Disclaimer: Fund names in the article are not recommendations to invest in those funds.
What is this news about?
From 31-Jan-2022, many Mutual fund investors have received emails like this:
Pursuant to SEBI's email dated January 28, 2022, and AMFI clarification dated January 30, 2022, to avoid a breach of industry-wide overseas limits as allowed by RBI and in terms of SEBI circular no. SEBI/HO/IMD/IMDII/DOF3/P/CIR/2021/571 dated June 03, 2021, the Trustees of Sundaram Mutual Fund have decided to stop subscriptions in the designated scheme with effect from February 02, 2022, till further notice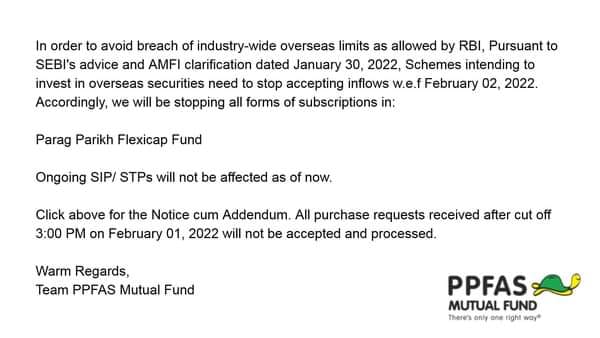 After Motilal Oswal stopped lumpsum investments in its international funds from 14-Jan-2022, covered here, all other mutual funds will stop lump sum investments in international funds from 2-Feb-2022. This is post a circular from Association of Mutual Funds in India (AMFI) board (linked below).
Points to be noted:
The limit is set by SEBI that the entire MF industry in India cannot remit more than $8 billion in a cumulative basis for investing abroad. The industry is now very close to this limit.
Fresh lump sum investments obtained after the 3 pm cutoff on 1-Feb-2022 will not be accepted
Existing SIP mandates will continue for now
Join our WhatsApp community:
You can stay updated on our latest content and learn about our webinars. Our community is
fully private
so that
no one
, other than the admin, can see your name or number. Also, we will not spam you.
Understanding the SEBI rule
SEBI enforces the following rule for the entire mutual fund industry in India regarding the amount remitted to date to invest in international assets like stocks, mutual funds and ETFs:
$7 billion in overseas mutual funds. SEBI sets this to comply with RBI rules
$1 billion in overseas ETFs
$1 billion total limit to be utilised at AMC level
This means:
each AMC must stay within $1 billion
total MF industry must stay within $8 billion
It appears that the industry is quite close to the $8bn limits. The individual AMCs level limit, as per AMFI AuM data from Dec-2021, is this: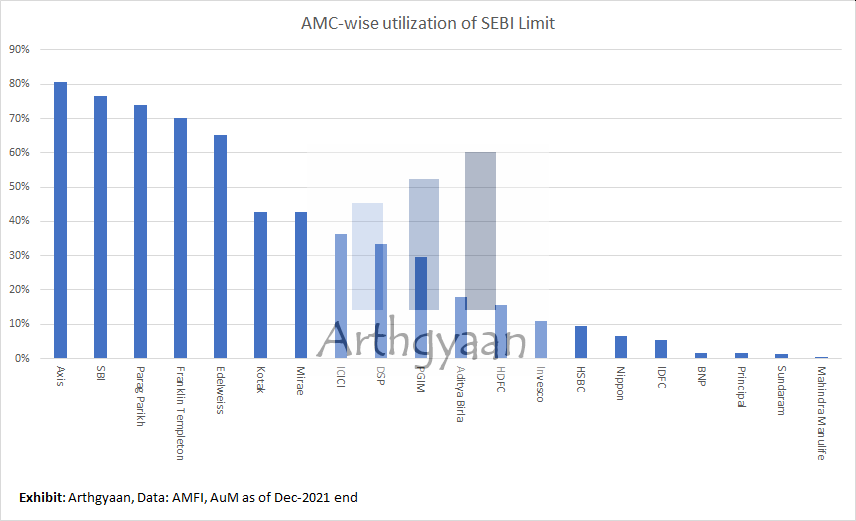 A recent impact of this limit is the NFO of DSP Global Innovation fund which changed its mandate to invest only in two ETFs, out of the original fours MFs and two ETFs, to utilise the room in the $1bn ETF limit, as per SEBI advice. Read more: Should you invest in the DSP Global Innovation Fund NFO?
The industry-wide limit that is currently $7bn for funds, was last updated by RBI in 2008. Source.
Given investor's interest in these funds over the last few years, driven by a strong bull-market rally in international stocks, it can be hoped that SEBI will revise the limit upwards.
What investors can and cannot do?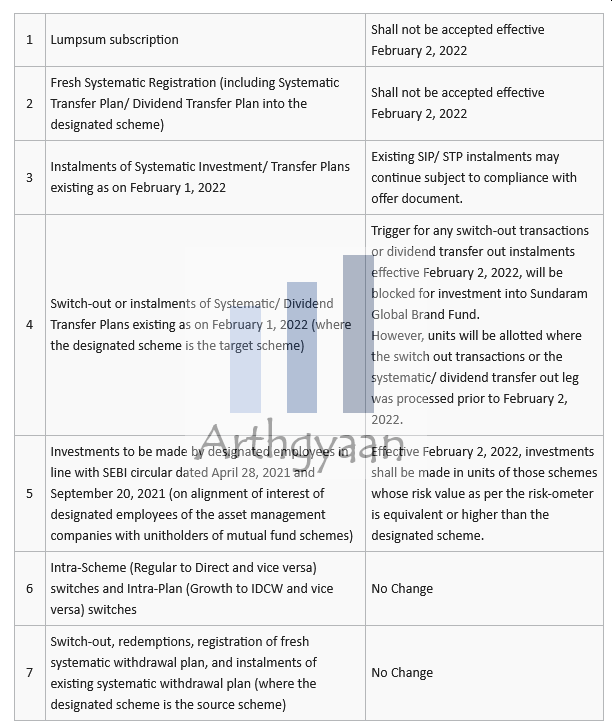 Any running SIP or STP transaction currently registered with the AMC will not be impacted. There are two caveats:
the SIP amount cannot be changed
non-AMC SIPs, which are triggered by the underlying platform as a standing instruction, may stop working. Clients of demat based MF platforms should check with customer support in case their SIPs start failing
redemptions and SWP transactions will continue since they lower the limit utilization
The SEBI rule does not impact any fund that invests entirely in the domestic market. Investors may direct lumpsum investments into other funds or take this opportunity to rebalance their portfolios by buying more Indian equity, given the recent fall in Indian equity markets.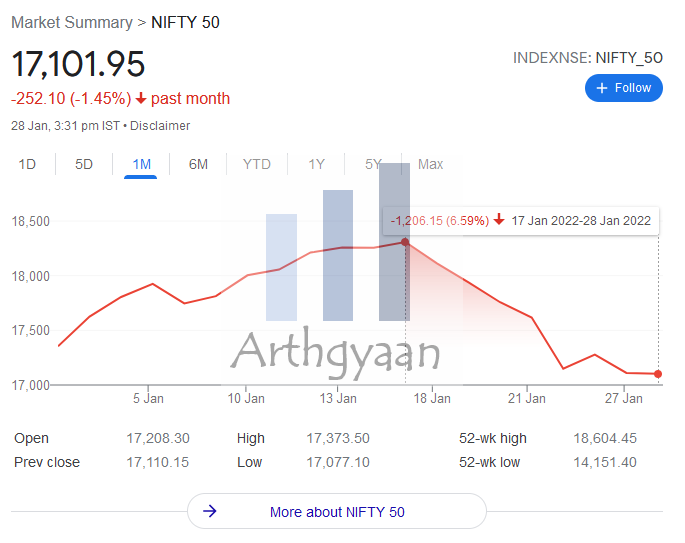 The Nifty 50, for example, is currently down 6.5% from mid-Jan highs and any lump sums can be directed into Indian markets while we wait for SEBI to increase the limit.
Extra cash may also be used to top-up the emergency and sinking funds in the case that has been neglected for some time:
Investors should remember that minor speed bumps like this should not materially impact their portfolios or goals. If they were investing majorly in any of the affected schemes, they need to review that plan in case of similar regulatory hurdles in the future.
Our recommendation will continue to be not to jump to LRS mode to invest in US-traded stocks or US-domiciled MF/ETFs.
If you are already investing in such funds, please keep in mind that the thesis supporting international diversification is still sound. Read more here: Should you invest in international stocks?.
What investors should not do?
Investors should understand that nothing has changed fundamentally with either global markets, where these funds are investing, nor with their investment plans overnight. The rule is essentially RBI, as the country's central bank, being concerned about the amount of foreign currency flowing out of the country due to these investments. In the worst case the limit does not get extended and after a while all investments in such funds stop, including SIP.
Investors should not:
panic
have knee-jerk reactions like withdrawing from the affected funds
look at LRS as alternative for US-domiciled funds/ETFs as yet
Related reading:
Sources
What's next? You can join our WhatsApp community
You can stay updated on our latest content and learn about our webinars. Our community is fully private so that no one, other than the admin, can see your name or number. Also, we will not spam you.


Discover an article from the archives
Worked out case studies for goal-based investing
This article shows how a young just-married couple can invest for future goals using the Arthgyaan goal-based investing tool.

Did you welcome a bundle of joy in your 40s? This article will discuss ways of planning the child's (and your's financial future)

This article shows how a very typical salaried couple with one child can invest for future goals using the Arthgyaan goal-based investing tool.
Previous and next articles: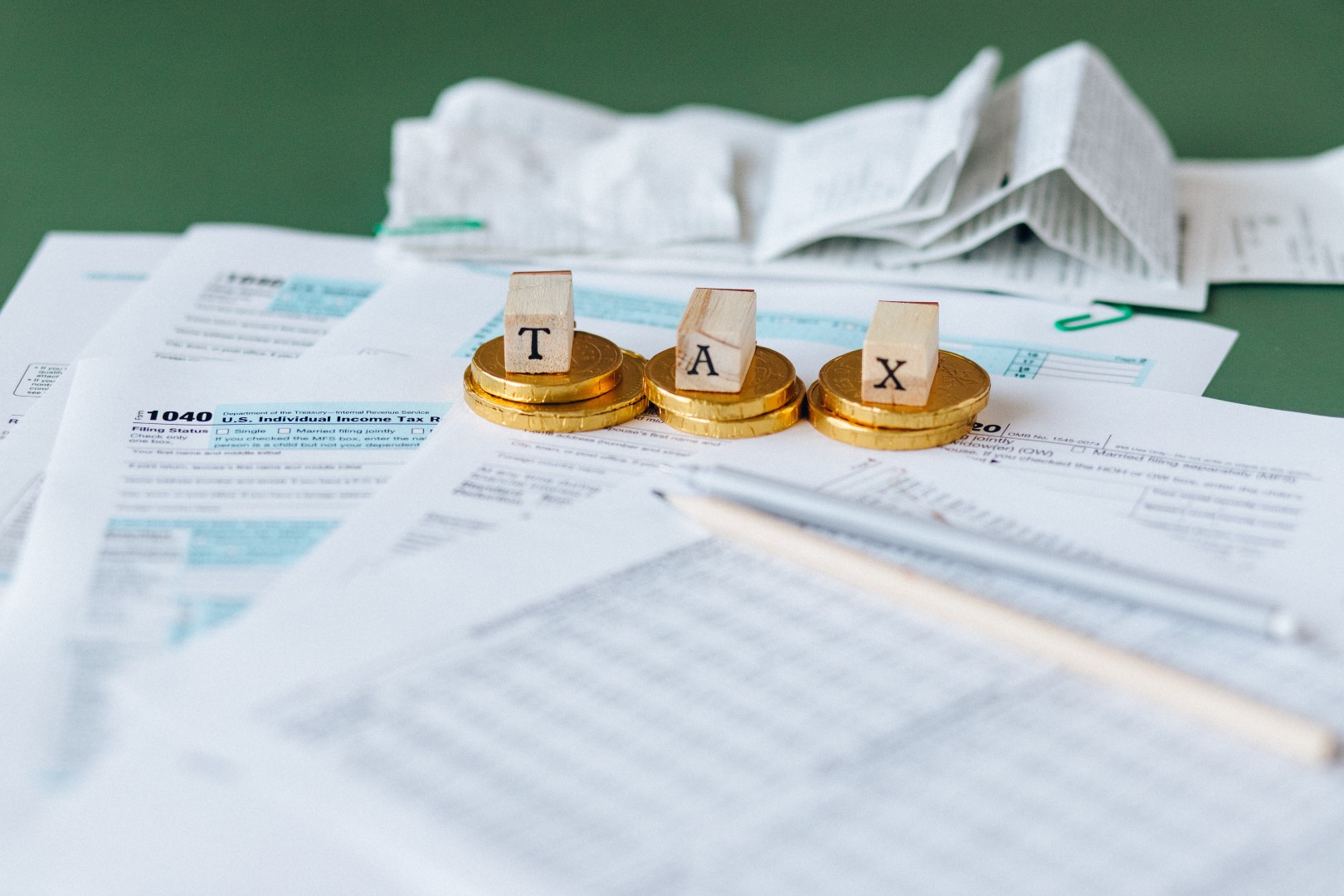 Tax
How to calculate taxes from capital gains and combine them with your other income
This article talks about understanding capital gains tax calculations and computing offsets vs other income.
Published: 28 January 2022
12 MIN READ
---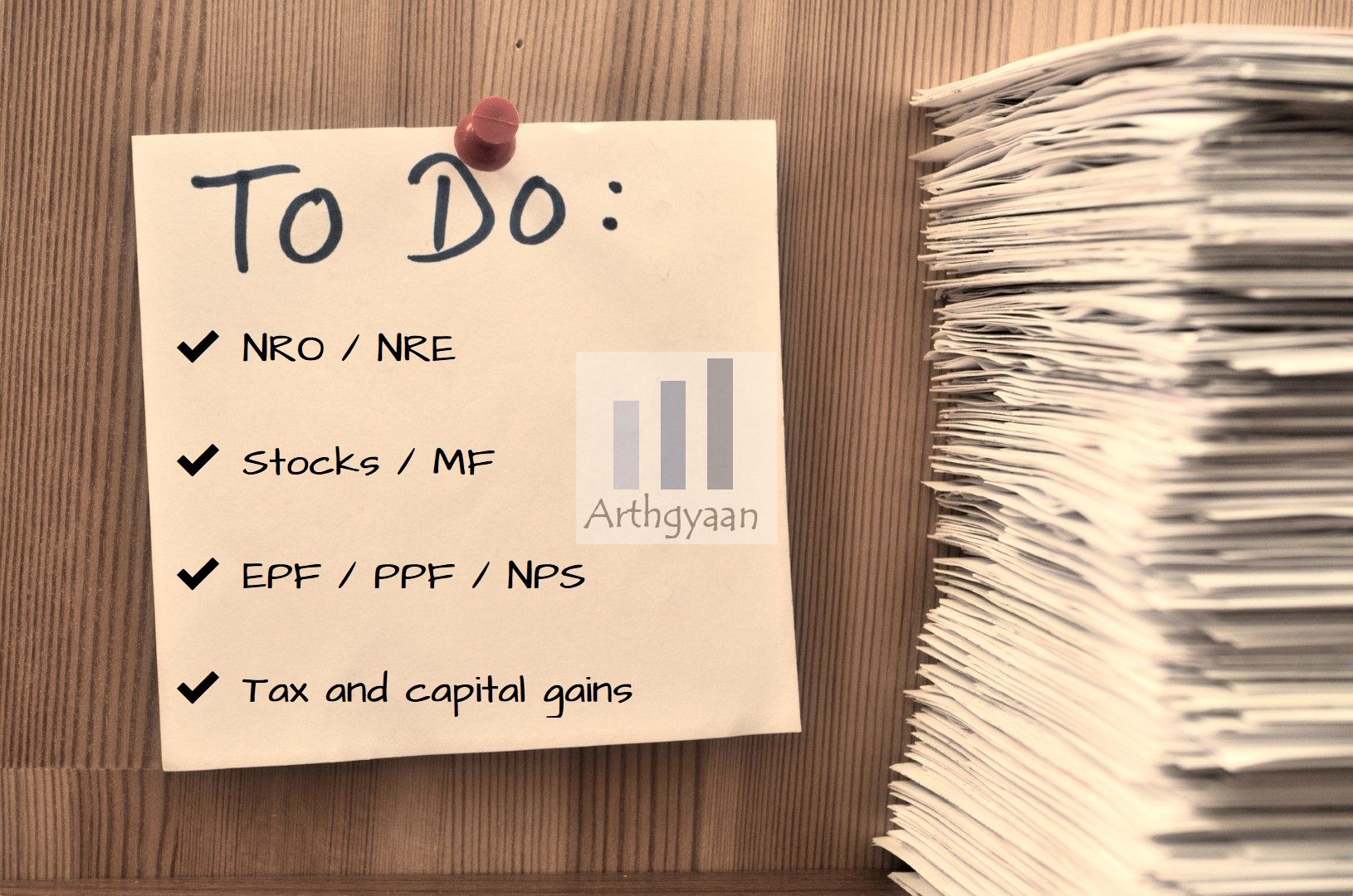 NRI
Tax
How should an NRI handle investments and accounts in India before shifting?
This article shows you the steps to follow to once you become an NRI regarding your accounts in India.
Published: 2 February 2022
13 MIN READ
---
Latest articles: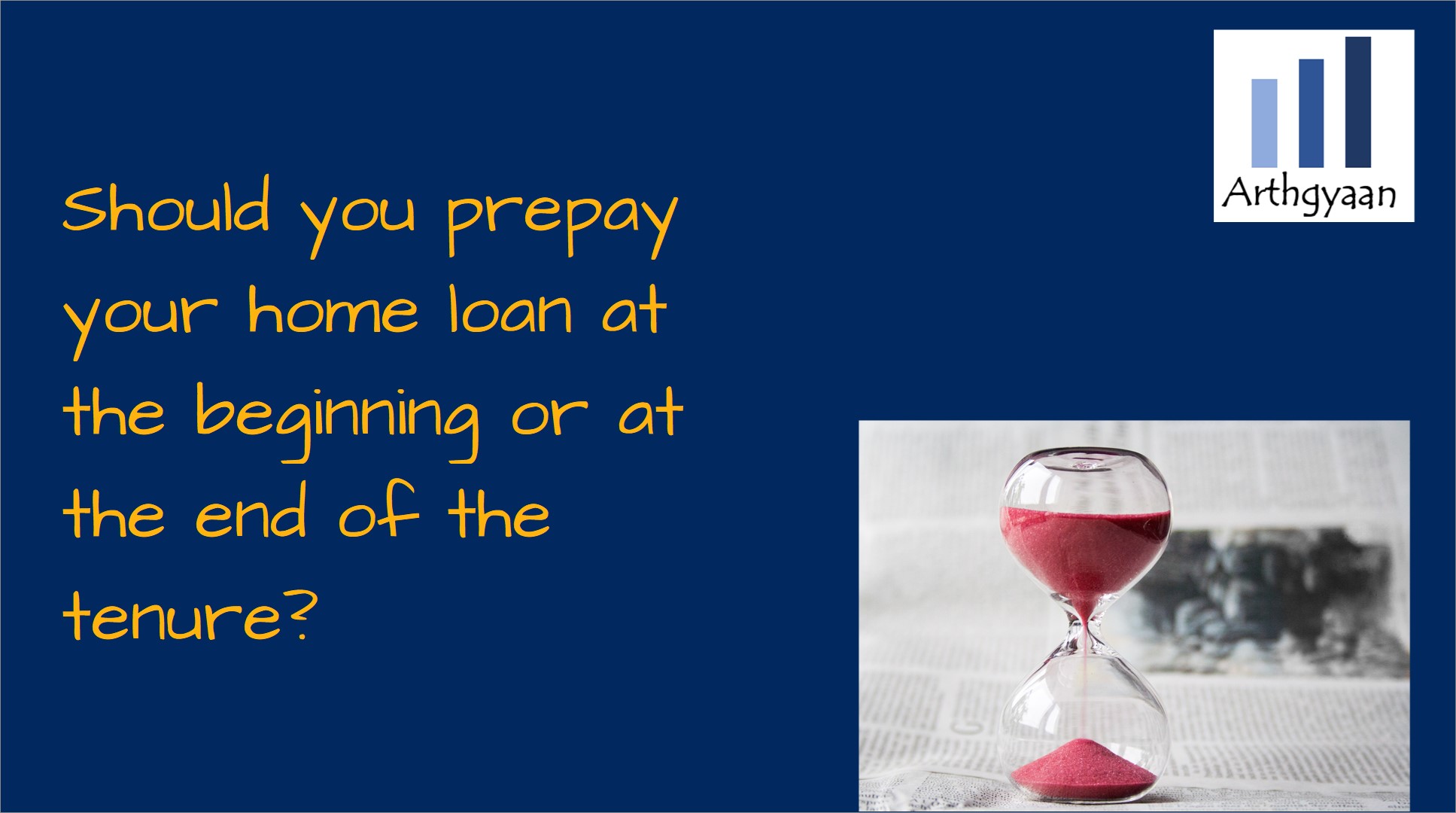 House Purchase
Should you prepay your home loan at the beginning or at the end of the tenure?
This article helps you decide when to prepay your home loan - at the beginning, middle or end of the total loan period.
Published: 19 March 2023
2 MIN READ
---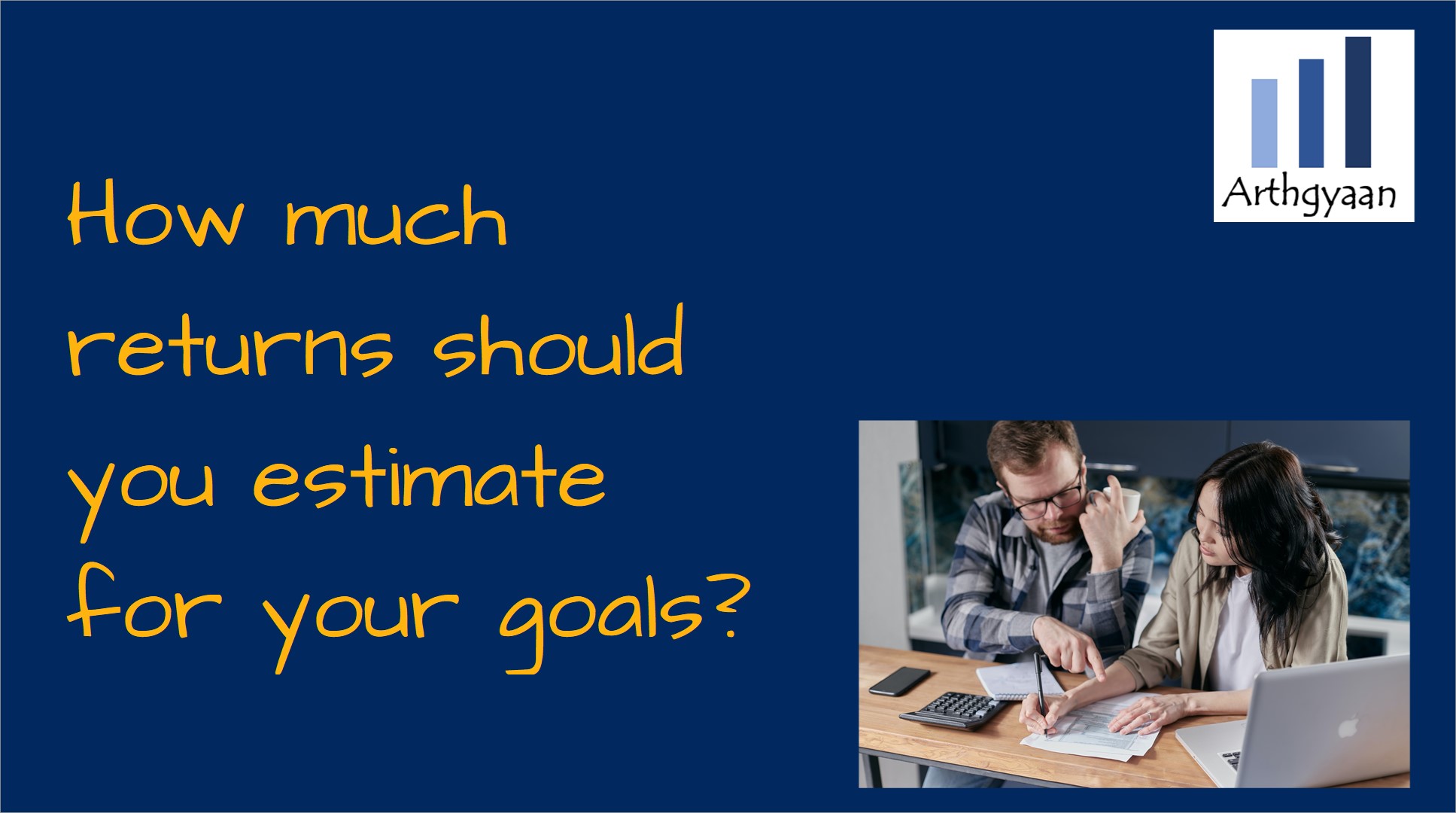 Portfolio Construction
How much returns should you estimate for your goals?
This article helps you estimate the returns from your investments to help you decide how much you need to invest.
Published: 15 March 2023
4 MIN READ
---
Topics you will like:
Asset Allocation (19) Basics (8) Behaviour (10) Budgeting (10) Calculator (14) Case Study (3) Children (11) Choosing Investments (31) FAQ (4) FIRE (11) Gold (6) Health Insurance (4) House Purchase (14) Insurance (14) International Investing (8) Life Stages (2) Loans (9) Market Movements (10) Mutual Funds (22) NPS (5) NRI (5) News (6) Pension (6) Portfolio Construction (42) Portfolio Review (24) Real Estate (4) Retirement (33) Review (11) Risk (6) Safe Withdrawal Rate (5) Set Goals (26) Step by step (9) Tax (19)

Next steps:


1. Email me with any questions.

2. Use our goal-based investing template to prepare a financial plan for yourself
OR
use this quick and fast online calculator to find out the SIP amount and asset allocation for your goals.



Don't forget to share this article on WhatsApp or Twitter or post this to Facebook.

Discuss this post with us via Facebook or get regular bite-sized updates on Twitter.

More posts...


Disclaimer: Content on this site is for educational purpose only and is not financial advice. Nothing on this site should be construed as an offer or recommendation to buy/sell any financial product or service. Please consult a registered investment advisor before making any investments.

This post titled SEBI stops new international MF lumsum investments. What should investors do now? first appeared on 31 Jan 2022 at https://arthgyaan.com


We are currently at 236 posts and growing fast. Search this site: Copyright © 2021-2023 Arthgyaan.com. All rights reserved.

---