How does the SEBI ban on pool accounts affect your mutual fund investments?


Posted on 31 Mar 2022 • Updated on: 05 Jul 2022
Author: Sayan Sircar


5 mins read


Get new post notifications on WhatsApp!



Explained: how a recent SEBI rule change affects how you will be investing in mutual funds post 1st-Jul-2022.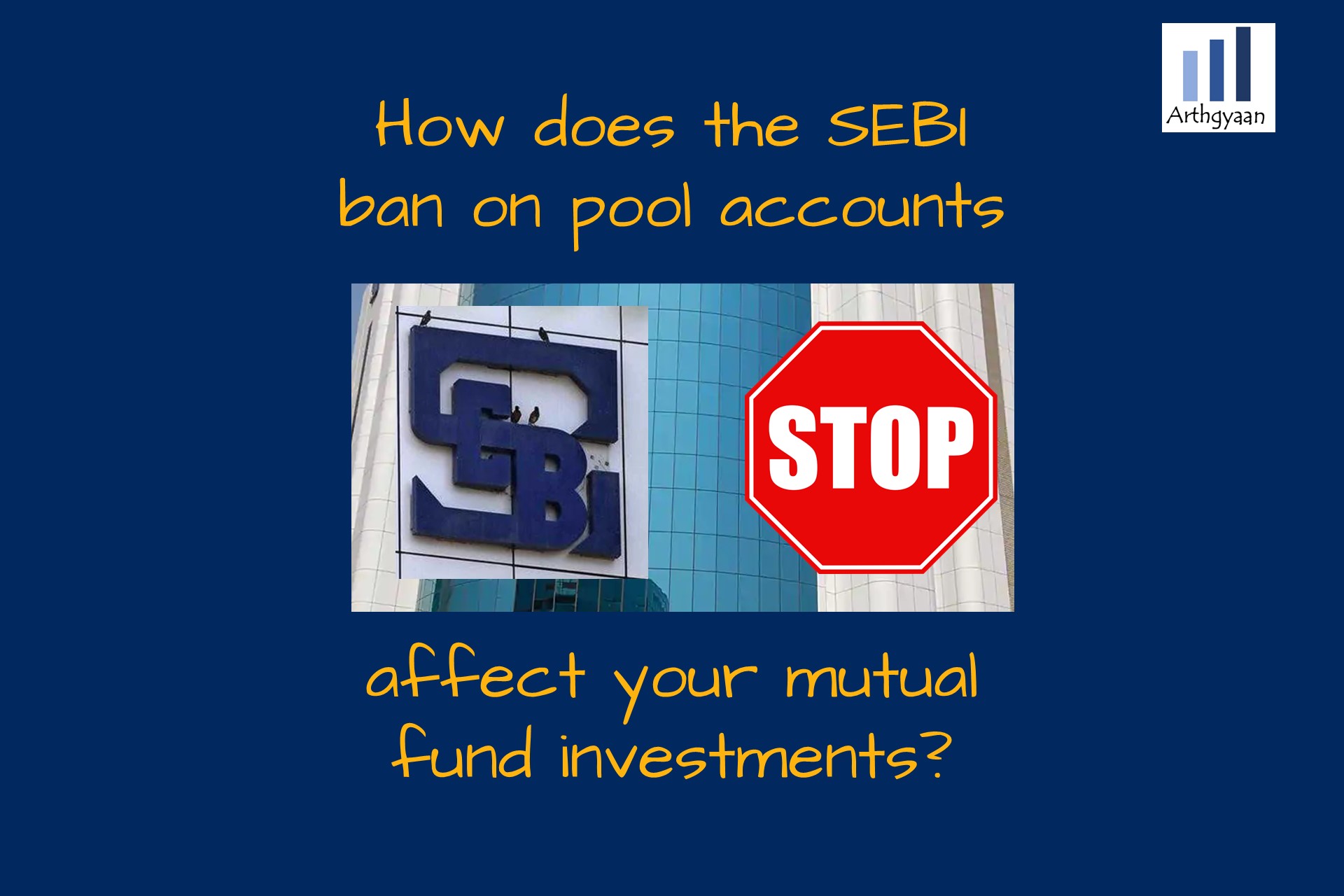 Originally published: 31-Mar-2022
Updated: 31-Mar-2022 - SEBI has extended the timeline from 01-Apr-22 to 01-July-22
Updated: 05-Jul-2022 - updated with options for investing
📚 Topics covered:
What is the news?
SEBI, vide circular no. SEBI/HO/IMD/IMD-I DOF5/P/CIR/2021/634 dated October 4, 2021, discontinued intermediate pooling of funds and/or units in Mutual Fund transactions - SEBI 15Mar22 circular
SEBI has banned the use of pool accounts for mutual fund investments. Instead, investors must invest in a way where their money goes directly from their bank account to the AMC account for buying MF and vice versa for selling MF. You can no longer use an intermediary pool account or wallet used by some platforms.
Sources:
SEBI 04Oct2021 circular on Discontinuation of usage of pool accounts by entities including online platforms other than stock exchanges for transactions in the units of Mutual Funds
Before the applicability of the circular, these are the modes of operation for buying and selling MF:
Purchase via pool account:

Step 1: Investor's bank account —> Platform Pool Account via NACH, Net-banking UPI, RTGS etc
Step 2: Money goes from Platform Pool Account —> AMC bank account
Step 3: Units are allocated once the AMC account is credited

Purchase without pool account:

Step 1: Money goes from investor's bank account —> AMC bank account via NACH, Net-banking, UPI etc
Step 2: Units are allocated once the AMC account is credited

On redemption, there were two cases:

Redeem to wallet: In some cases (like Groww Wallet), the money on redemption may come back to the pool account to be used for other purchases or later sent back to the investor's bank account
Direct redemption to the bank: In all other cases, the money comes back directly to the investors' bank.
After 1st July 2022, only these modes of operation i.e. "Purchase without pool account" and "Direct redemption to bank" are allowed. This is a good thing. This effectively means that your money directly travels between your bank account and AMC account in either case for both buys and sells. The role of the platform is now reduced to passing instructions between the investor and the AMC.
There will not be any impact on investors who were not using any platform with a pool account. Hence platforms like myCAMS and AMC websites will not be affected.
Join the Arthgyaan WhatsApp community:
You can stay updated on our latest content and learn about our webinars. Our community is
fully private
so that
no one
, other than the admin, can see your name or number. Also, we will not spam you.
What should investors do now?
We explain a few cases as described on the respective platform site. Investors should contact the respective platform customer support to understand more.
Groww
As explained in their blog post, Groww balance can no longer used for MF purchases. Instead, the investor's bank account will be debited and the AMC's account will be credited directly without touching the Groww wallet for both SIP and lump sum. Existing SIP instructions via wallet will fail.
Zerodha Coin
As explained on tradingqna, funds in Zerodha trading account cannot be used for MF. For existing SIPs, investors will be given a payment link on the SIP date. New SIPS will be via bank mandates only. Lump sum investments will work in the usual way via Net-banking and other options.
Updated statement: link
MFUtilities
MFUtilities emails on 21 and 23 March to platform users state that:
There will be no impact on

existing and new mandates registered under PayEezz
Net-banking and UPI except that there will not be any real-time credit settlement

MFU is

currently working closely with Banks / Payment Aggregators to enable NEFT / RTGS / IMPS payment mode as soon as possible
deliberating for an alternative process to handle "Cheque/Physical Instruments" as the same cannot be favouring "MFU Escrow Account"

MFU will also temporarily disable NEFT / RTGS / IMPS and Cheque / Physical Instruments from 31st March 2022 post-market hours.
Paytm Money
Paytm money users have been advised (source) to transact in Mutual funds via a Demat account.
Bank/AMC portals/Other platforms not mentioned above
These portals should continue to work the same way as before since pooling was not an option before. Therefore, there should be no change in the way old, new SIPs and lump sum investments will happen as usual.
What should investors do now?
Investors can use the following options to seamlessly transact in mutual funds going forward:
AMC website i.e. the mutual fund company's site directly
mfcentral.com which is a new portal owned by the RTAs CAMS and Karvy
MFUtilties.com
The two options Mfcentral and Mfutilities have all funds. As always, only invest in the DIRECT GROWTH plan of any mutual fund.
What's next? You can join the Arthgyaan WhatsApp community
You can stay updated on our latest content and learn about our webinars. Our community is fully private so that no one, other than the admin, can see your name or number. Also, we will not spam you.


If you liked this article, please leave us a rating
The following button will take you to Trustpilot:


Discover an article from the archives
Worked out case studies for goal-based investing
Previous and next articles: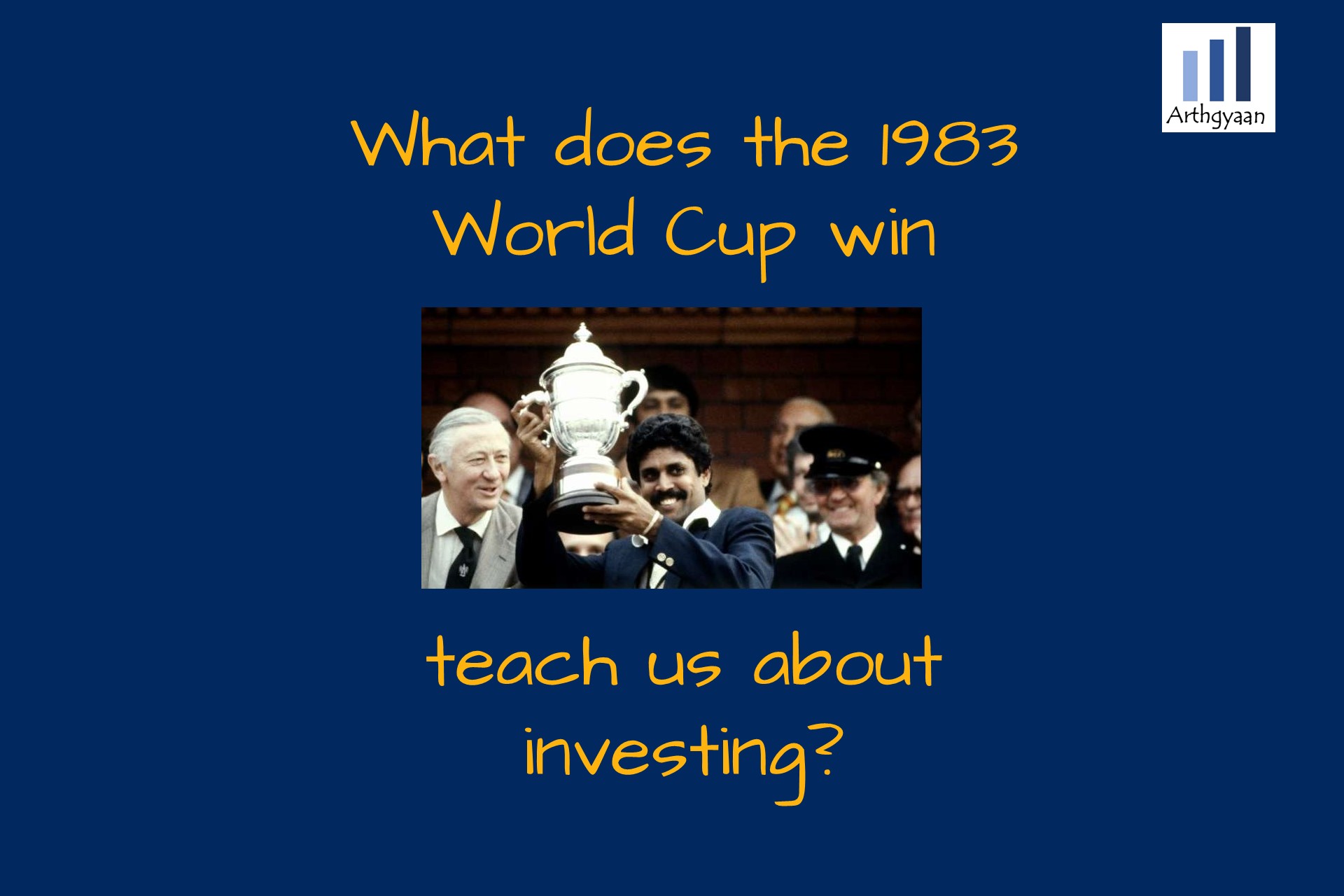 Asset Allocation
Portfolio Construction
What does the 1983 World Cup win teach us about investing?
A guide to both new and seasoned investors for choosing suitable investments for their portfolio in the same way selectors choose a World Cup winning team.
Published: 27 March 2022
9 MIN READ
---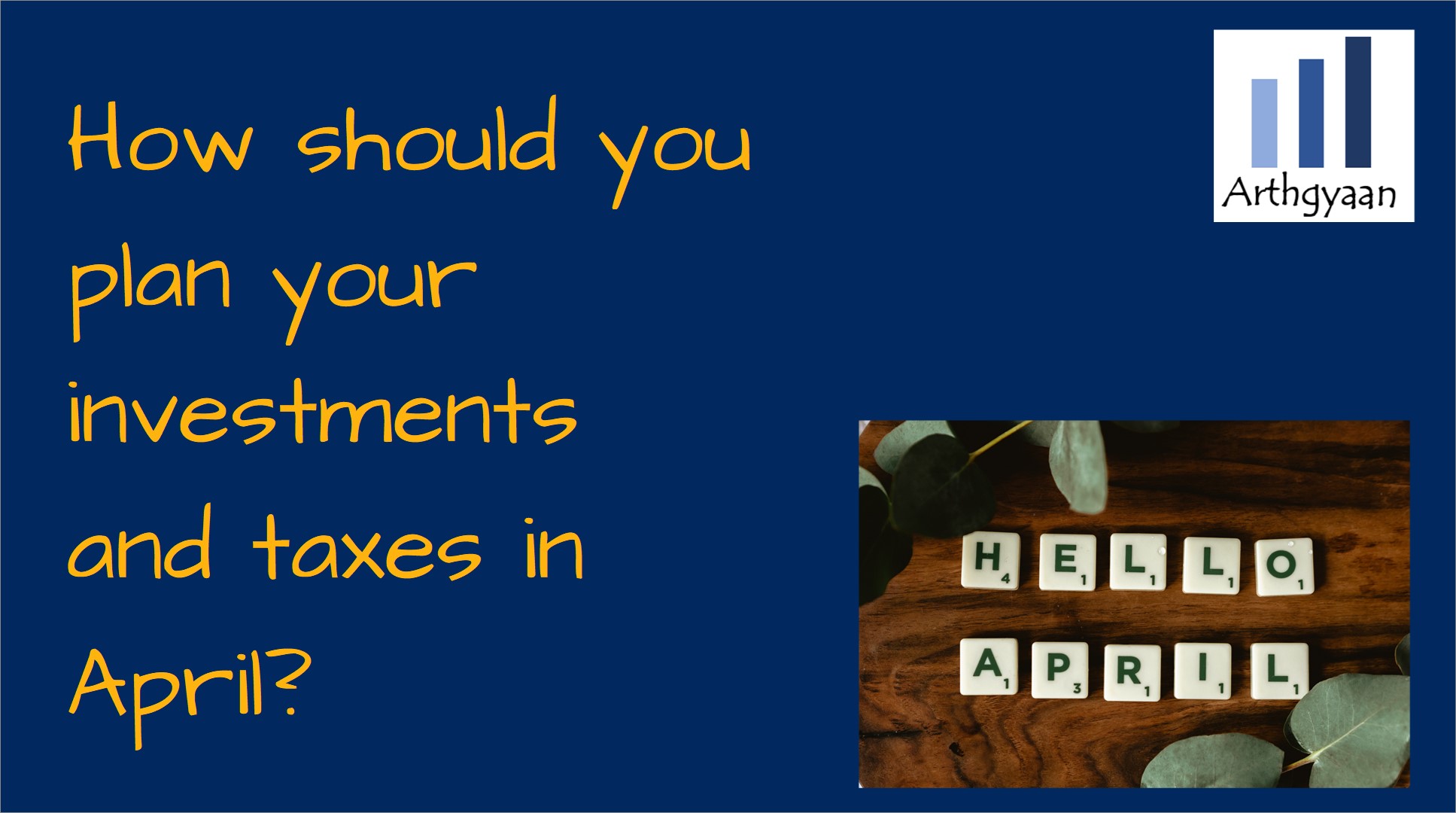 Choosing Investments
Tax
How should you plan your investments and taxes in April?
This article shows what steps investors should take in April at the beginning of the financial year.
Published: 1 April 2022
11 MIN READ
---
Latest articles: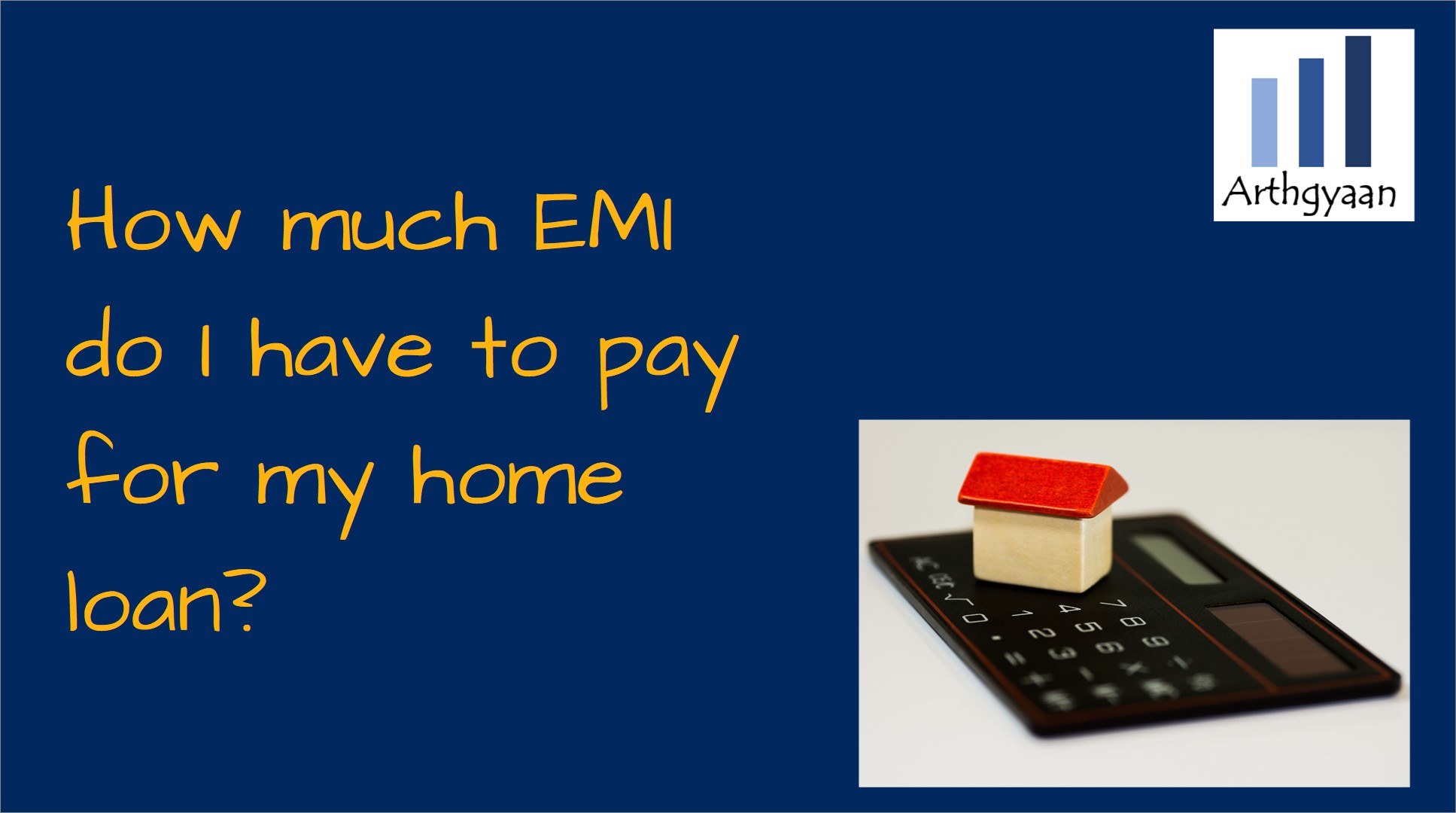 House Purchase
How much EMI do I have to pay for my home loan?
This article shows a handy ready reckoner for home loan EMI amounts for all tenures and interest rates along with the amount of principal and interest to be paid.
Published: 29 September 2023
1 MIN READ
---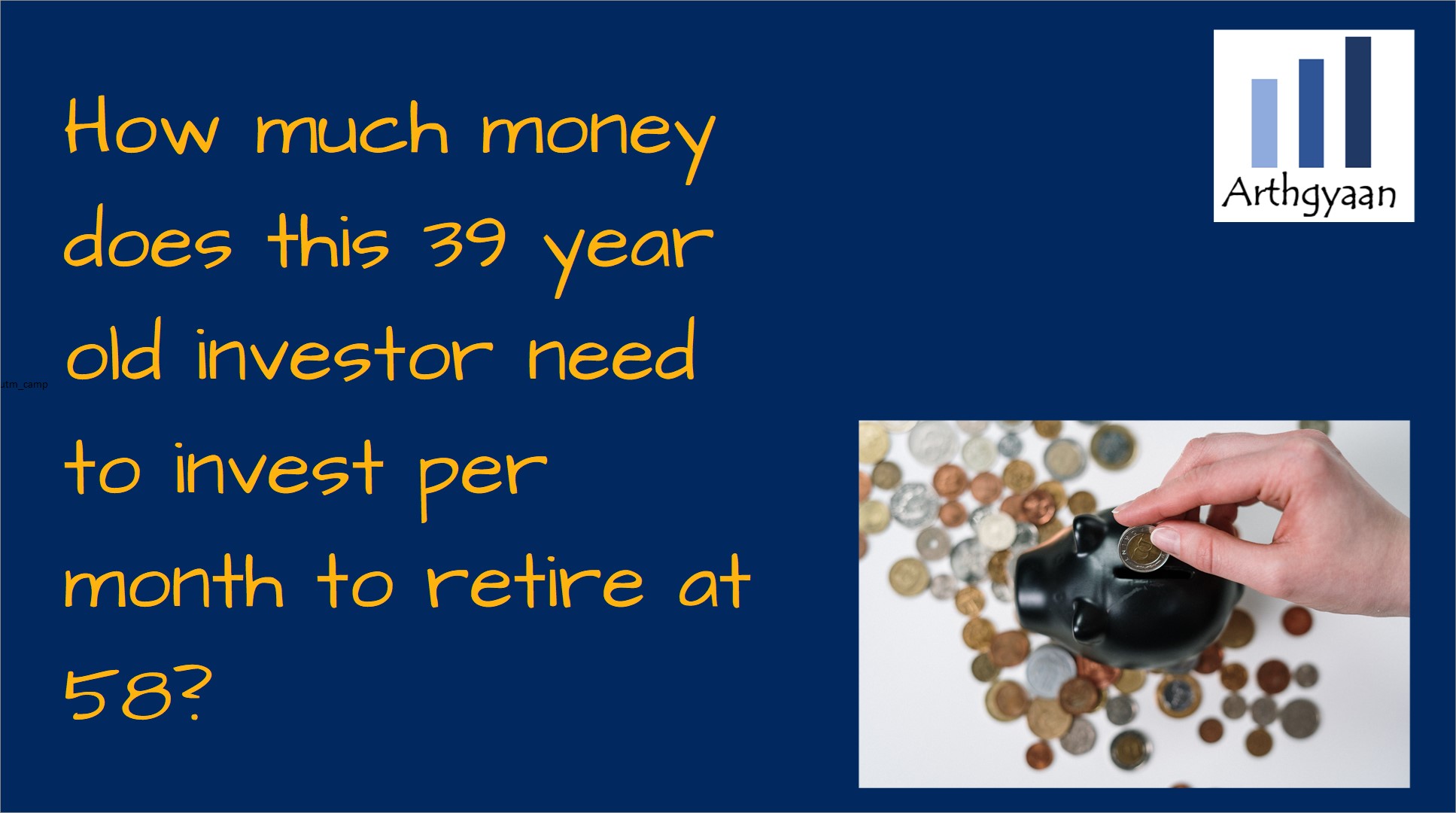 Retirement
Reader Questions
How much money does this 39 year old investor need to invest per month to retire at 58?
A quick retirement calculation for a reader query who has a good amount of corpus already saved for retirement.
Published: 27 September 2023
7 MIN READ
---
Topics you will like:
Asset Allocation (20) Basics (8) Behaviour (10) Budgeting (11) Calculator (17) Case Study (6) Children (12) Choosing Investments (38) FAQ (6) FIRE (13) Gold (11) Health Insurance (4) House Purchase (17) Insurance (15) International Investing (10) Life Stages (2) Loans (9) Market Movements (13) Mutual Funds (29) NPS (6) NRI (13) News (9) Pension (8) Portfolio Construction (46) Portfolio Review (27) Reader Questions (6) Real Estate (6) Retirement (36) Review (12) Risk (6) Safe Withdrawal Rate (5) Set Goals (27) Step by step (14) Tax (37)

Next steps:


1. Email me with any questions.

2. Use our goal-based investing template to prepare a financial plan for yourself
OR
use this quick and fast online calculator to find out the SIP amount and asset allocation for your goals.



Don't forget to share this article on WhatsApp or Twitter or post this to Facebook.

Discuss this post with us via Facebook or get regular bite-sized updates on Twitter.

More posts...


Disclaimer: Content on this site is for educational purpose only and is not financial advice. Nothing on this site should be construed as an offer or recommendation to buy/sell any financial product or service. Please consult a registered investment advisor before making any investments.

This post titled How does the SEBI ban on pool accounts affect your mutual fund investments? first appeared on 31 Mar 2022 at https://arthgyaan.com


We are currently at 299 posts and growing fast. Search this site: Copyright © 2021-2023 Arthgyaan.com. All rights reserved.

---